Tsunami Warning As Earthquake Hits Off Mexican Coast Ahead of Hurricane Katia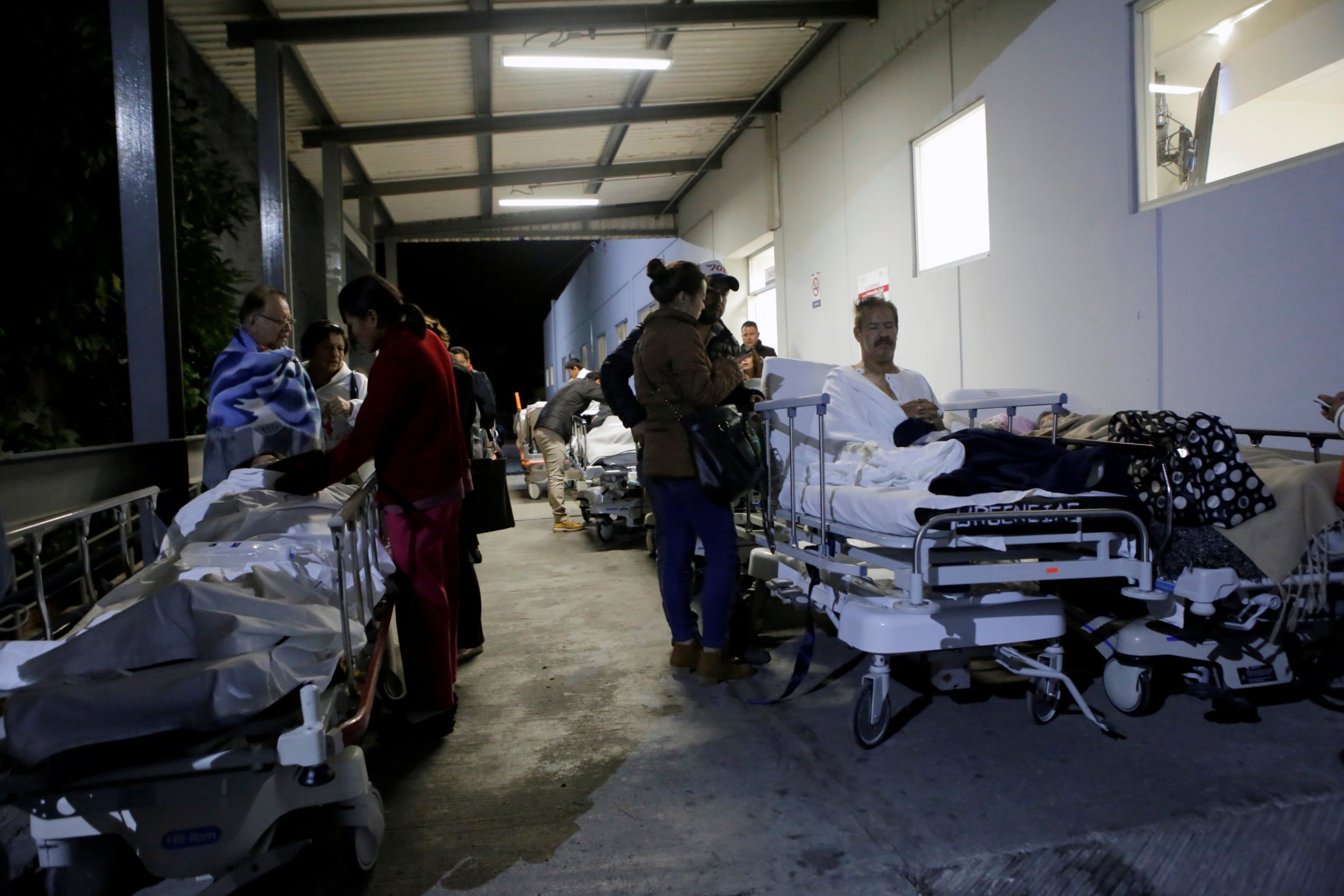 A tsunami warning was issued after a severe earthquake struck under the sea off the coast of southern Mexico, just hours after authorities warned a hurricane could hit the other side of the country.
The 8.1 magnitude earthquake hit at 11.49 pm local time on Thursday with a depth of 35 kilometers, with its epicenter located 165 kilometers west of Tapachula in Chiapas state. At least three people have been killed so far.
The force of the quake was such that buildings swayed in the country's capital, Mexico City, 1,000 miles away, and houses collapsed in Chiapas, a relatively poor part of the country.
In the town of San Cristobal de las Casas in the South East of the state, two women died after a dwelling and a wall came down, the state's governor Manuel Velasco said. At least one other person has died in the state, according to The Guardian.
Meanwhile, tsunamis could hit the coasts of Guatemala, El Salvador, Costa Rica, Nicaragua, Panama and Honduras within three hours of the quake, according to the U.S. Tsunami Warning System.
The incident comes as Mexican authorities are carefully monitoring hurricane Katia, a storm expected to strengthen as it heads towards Mexico's other coast.
It could make landfall this weekend, hitting the eastern part of the country with winds as high as 111 mph.
Hurricane warnings or tropical storm warning have been issued for much of the eastern coast.
The storm could bring with it heavy rainfall, leading to a risk of flash flooding and landslides, according to The Weather Channel. The sea could surge between 5 and 7 feet above its normal level close to where the storm hits land.
At present the storm is in a stationary position in the Gulf of Mexico, while an area of high pressure located over the southern Rockies and southern Plains keeps it trapped to the south.