Mexico Earthquake Photos: Dozens Pulled from Rubble as Death Toll Surpasses 200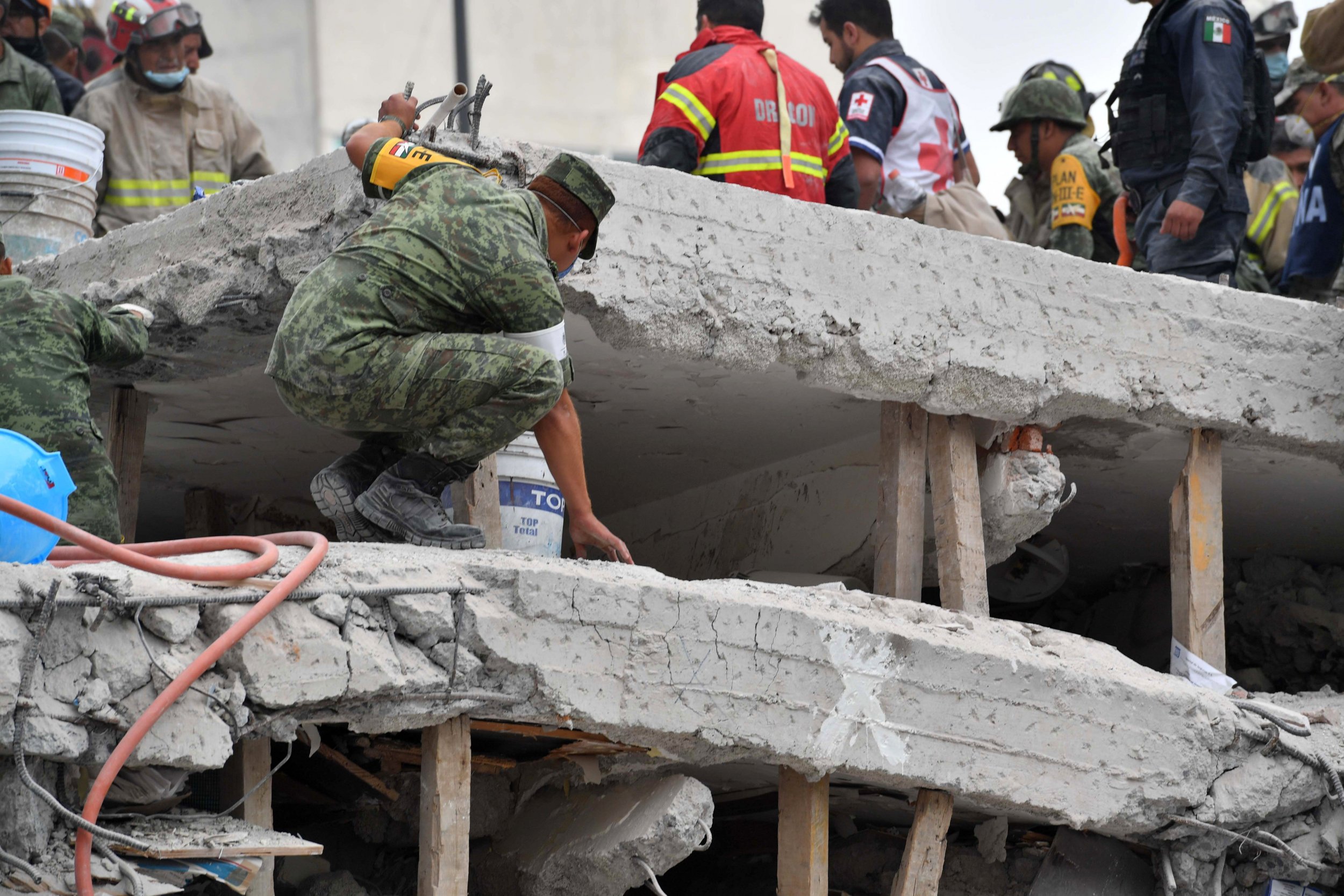 Ash covered the streets in central Mexico Wednesday as rescuers frantically searched through the wreckage caused by Tuesday's earthquake, freeing more than 50 people after dozens of buildings were leveled and more than 200 were left dead.
Images from devastation in Mexico City, about 75 miles south of the quake's epicenter, were overwhelming.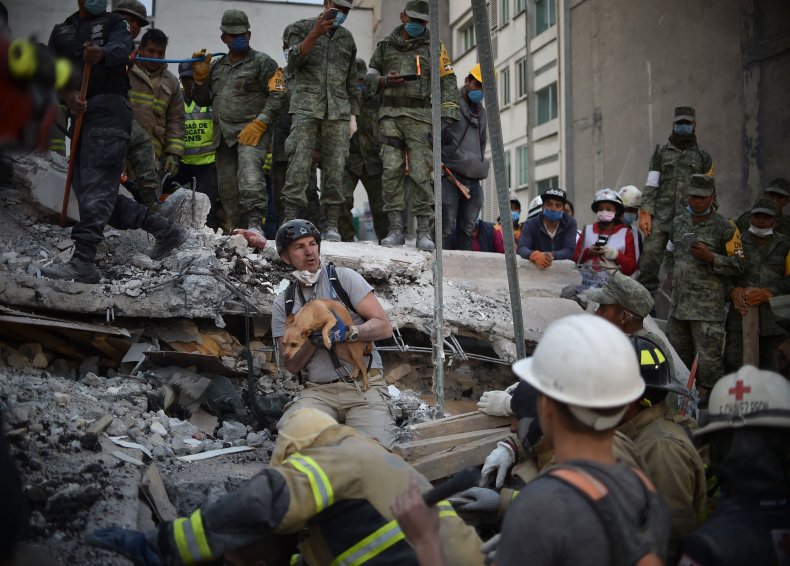 Areas of the vibrant city where people worked in office buildings and children learned in schools were transformed into piles of rubble after the powerful 7.1 tremor. Multi-level buildings were flattened, each floor barely spaced by wooden beams placed by first responders.
As of 5 p.m., 52 people had been pulled from the ruins, but 223 were dead, according to the Associated Press.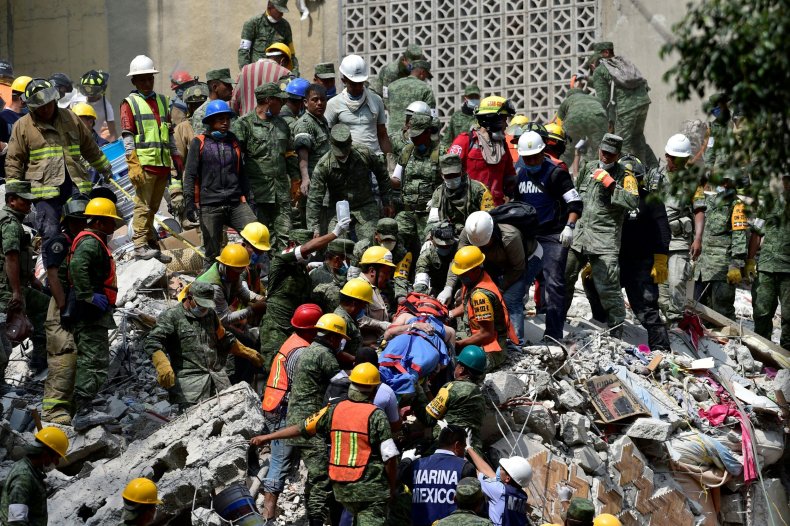 Twenty-five bodies were found in a school in Mexico City. Rescuers found a young girl and shouted for her to move her hand if she could hear them. She did, signaling she was still alive and offering hope amid the devastation, according to Reuters.
First responders have been working all day to dig the girl out, even weaving a hose through the wreckage to get her water.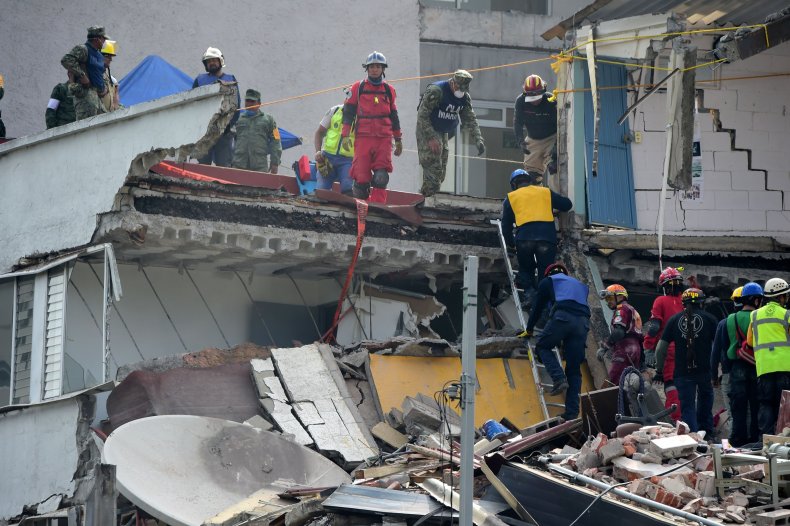 Photos show thousands of bystanders and volunteers piled in the streets helping sort through the rubble for survivors. Many used their bare hands to move concrete slabs at the school to help find those still missing.
Workers told Reuters a teacher and two students had sent text messages from within the rubble at the school, giving families a boost of hope amid the all-day search.
Many others are still missing. Names of those found and missing are plastered on pieces of notebook paper hung up in the city.
The earthquake was the deadliest to hit Mexico in three decades. And it came two weeks after another devastating temblor that killed about 100 people.