Mexico Elections Latest: Polls Open in Culmination of Bloodiest Political Season In Country's History
Polls have opened in Mexico, following one of the country's bloodiest campaign seasons in decades.
With more than 18,000 positions up for grabs at the local and federal levels, the polls have been hailed as Mexico's largest ever. Corruption, security and relations with the U.S. have all taken center stage in the election.
In the presidential race, former Mexico City Mayor Andres Manuel López Obrador, 64, has come out as the clear frontrunner, with recent polls showing he has the support of 51 to 54 percent of the electorate, a lead of more than 20 percent over his closest rival.
López Obrador is a leftist nationalist candidate, and this is his third bid for the presidency. Some analysts suggest that his Regeneration Movement (known as Morena) could also win the majority of the seats in Congress. While he has campaigned on defending Mexico's poor and on other leftists policies, he has been criticized for habitually changing his positions, and has even been compared by some to President Donald Trump.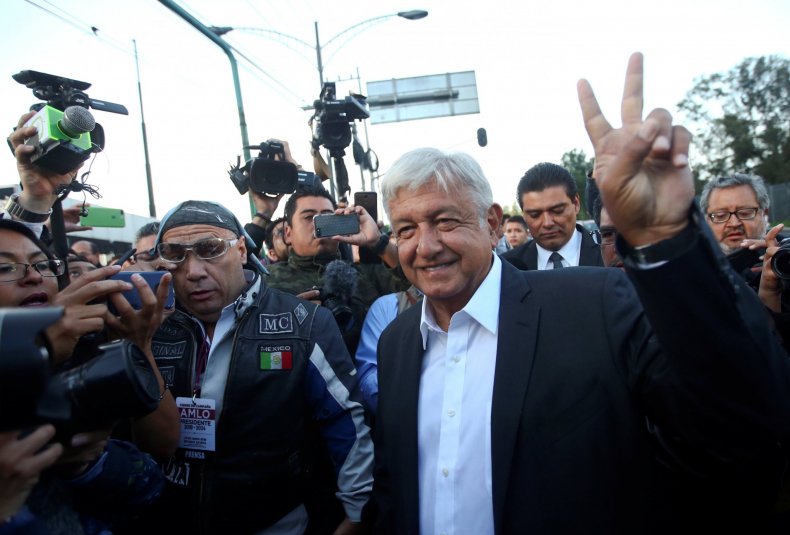 More than 130 politicians have been killed since the start of the election season, which began nine months ago. A study by Etellekt, a risk analysis and crisis management firm, found that assassinations have been carried out in 22 of Mexico's 31 states since September.
In addition to the violence, thousands of stolen ballots and instances of "fake news" have cast a shadow over the polls.
In the Mexican state of Tabasco, 11,025 ballots were stolen last Monday, reports note. A truck parked across a highway, forcing a vehicle driving staff from the National Electoral Institute (INE) to halt. A group of armed civilians arrived on the scene and stole packets holding the ballots. In addition, more than 8,000 ballots were stolen and burned in the state of Oaxaca on Tuesday, Univision reported.
Fake news has become a growing problem in the lead up to the polls. A scam video recently shared on social media alleged that Venezuela's President Nicolás Maduro is behind the Obrador's campaign.
Twitter bots have also become a problem, as Alberto Escorcia, who has tracked Twitter trends in the North American country since 2010 through his website Lo Que Sigue, noted.
"These networks are a tool to destabilize countries and to change elections," Escorcia told The Verge. "The rules from Twitter aren't enough [to stop bots] … An attack must line up exactly with what the rules prohibit for them to take down the account."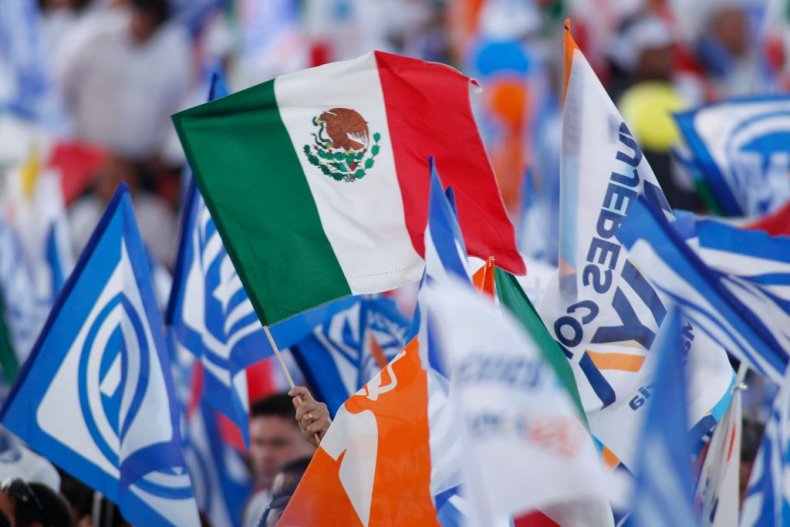 Marco Antonio Baños, an electoral councilor and the president of the INE's organization and training committee, said that more than 100 polling stations may not be open due to social conflictm, but sought to put the closure in context.
"The number [of voting booths with problems related to their installation] has increased but it's not something that places any of the elections at risk. It's a recurring problem in every electoral process. We're talking about around 100 [booths] out of 157,000," Baños told local media.
Gangs and cartels are fighting for influence throughout the country and want politicians in power who will support or turn a blind eye to their activities. A number of politicians have been killed even before they could officially register as candidates.
Vicente Sanchez, a professor of public administration at the Colegio de la Frontera Norte in Tijuana, told Reuters in April: "Criminal gangs want to be sure that in the next government they can maintain their power networks, which is why they are increasing attacks."
"It is a situation that presents a serious security challenge for peace and democratic governability in the regions with the greatest presence of criminal organizations and notorious institutional weakening," Etellekt said in their report.