Mexico Elections: Two More Candidates Killed in Bloodiest Political Season in Modern History
Two more political candidates have been slain in a bloody campaign in Mexico where running for office can be a death sentence.
Independent mayoral candidate, Omar Gomez Lucatero, was gunned down on Wednesday in the town of Aguililla in the western state of Michoacan, which is a haven for drug gangs and vigilantes, the Associated Press reported.
On Thursday, Fernando Angeles Juarez, who was running for mayor, was killed as he was leaving his hotel in Ocampo, which is in the same state. He died at the scene and no suspects have been identified.
His leftist Democratic Revolution Party has demanded that the government offer protection for candidates running in the July 1 election.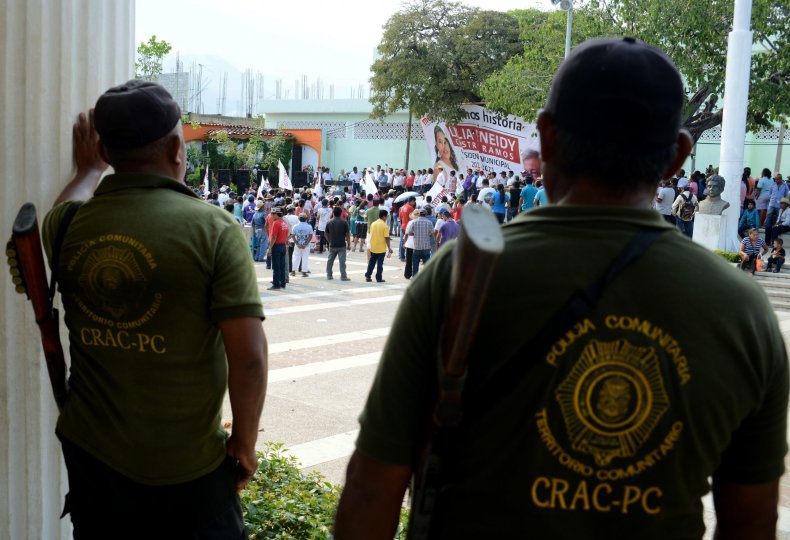 The governor of Michoacan, Silvano Aureoles, said in a tweet he was committed to finding the people responsible.
The deaths bring the number of politicians murdered since September 2017 to 121, making this the most violent electoral season in Mexico's history, Telesur reported.
Most of the candidates killed had been vying for local posts. The ballot on July 1 will decide the presidency, governorships as well as Mexico's Congress.
Gangs are fighting for influence in city hall and want people in power who will not disturb their operations. Some politicians have been killed before they could even register as candidates.
Mexican security analyst Alejandro Hope told the AP that the number of elections being held at the same time meant that there were up to 15,000 candidates on the campaign trial. Drug gangs have expanded into extortion, fuel theft and other crimes.
"With the evolution of crime, it becomes much more important to gain control over territory, over local governments," he said.
Earlier in June, three female political candidates were murdered within 24 hours.
Vicente Sanchez, a professor of public administration at the Colegio de la Frontera Norte in Tijuana, told Reuters in April: "Criminal gangs want to be sure that in the next government they can maintain their power networks, which is why they are increasing attacks."
Consulting firm Etellekt said there have been 121 murders and 400 attacks against politicians since September 2017, not including the latest two deaths. Of the murdered, 29 were precandidates and 80 belonged to opposition parties.
"It is a situation that presents a serious security challenge for peace and democratic governability in the regions with the greatest presence of criminal organizations and notorious institutional weakening," it said.
Earlier in the month, Mexican presidential frontrunner Andres Manuel Lopez Obrador extended his lead to 17 points over his nearest rival Ricardo Anaya, Reuters reported.