Mexico Ferry Explosion: At Least 25 Injured As 'Fireball' Rips Through Ship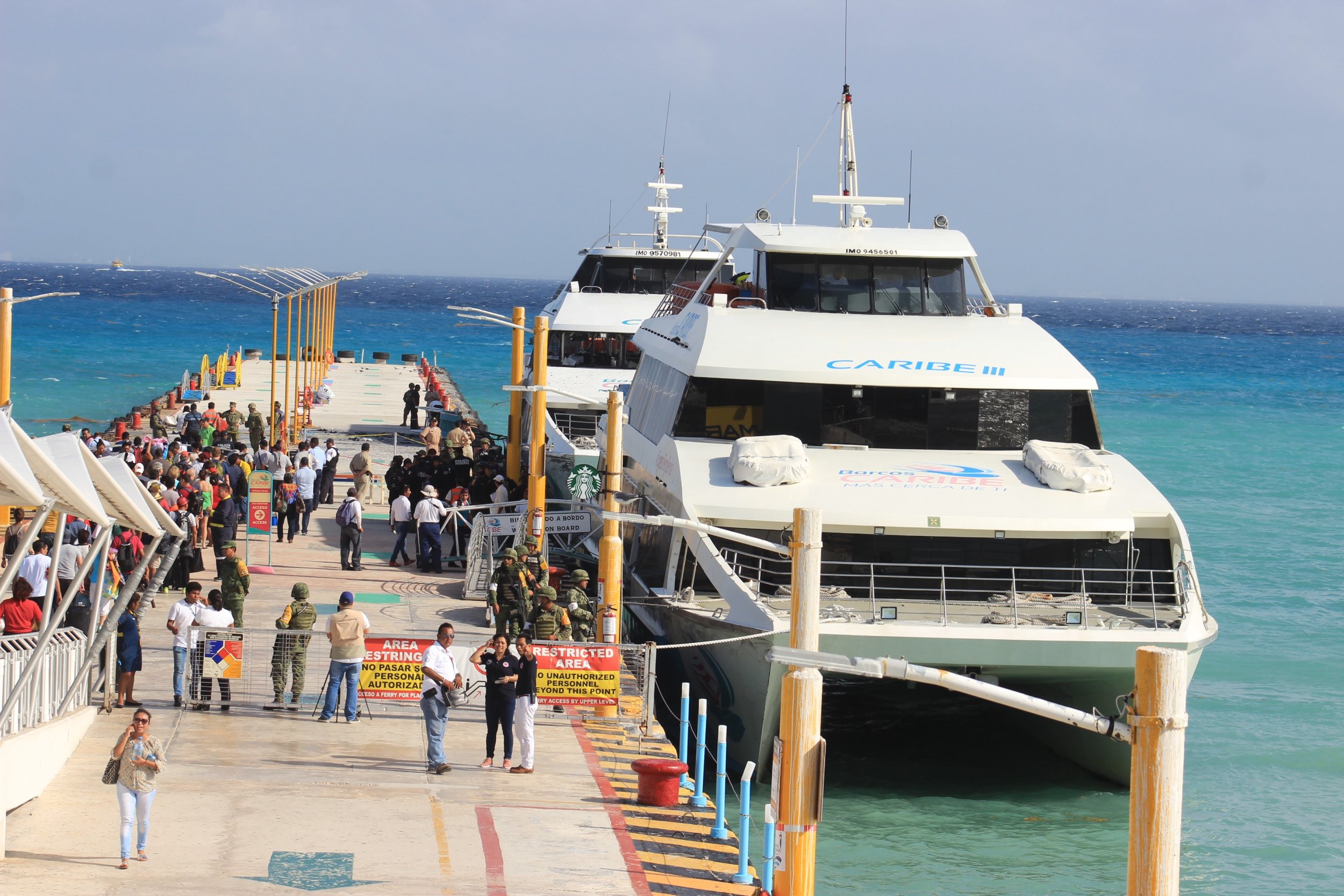 A ferry owned by Barcos Caribe was struck by a blast Wednesday while docked at the tourist resort town of Playa del Carmen in Mexico, according to local reports.
Officials indicated that 20 Mexicans, three Canadians and two Americans suffered injuries and had been taken to a hospital where they were being treated for cuts. No casualties or life-threatening wounds had yet been reported.
"People are our priority. The report we're receiving is that there are individuals wounded by splinters," Cristina Torres, municipal president, told Mexican newspaper El Universal. Although the victims had minor cuts, "we have to follow the necessary protocol [surrounding] medical attention, hence the reason why they were transferred [to a hospital]," Torres added.
The blast sent a fireball across the dock, which in turn caused debris to fly sideways, Sky reported. The incident occurred when people were getting off the ferry, which operates between Playa del Carmen and the island of Cozumel. Soon after the explosion, ambulances made their way onto the pier.
Initial reports noted that a gas leak or an engine failure might have caused the explosion, but authorities still have not confirmed the real cause. According to El Universal, maritime transportation between the island and Playa del Carmen remains fully operational through a company named Ultramar.
A video posted on Twitter shows when the blast rips through the vessel. According to the Associated Press, the explosion left a gaping hole in its starboard.
Owners of Barcos Caribe have alleged links with the family of former Governor of the Quintana Roo State, Roberto Borge Angulo, who promoted the creation of this business while he was in office between 2011 and 2016, according to Mexican website Animal Politico. In 2017, the Mexican government declared him a criminal due to corruption cases during his tenure, leading to his arrest at an airport in Panama last summer.
Since February of 2015, the company has provided maritime transportation services between the two tourist spots.