Pastor in Mexico Shot and Killed During Sunday Service
A pastor in Mexico was shot and killed leaving his church on Sunday.
Pastor Alfrery Líctor Cruz Canseco was shot point-black after Sunday services as Fraternidad Cristiana church in Tlalixtac de Cabrera, a town in Oaxaca, La Prensa reports. The assailant reportedly attempted to flee but was blocked by parishioners and arrested. Canseco died en route to the hospital.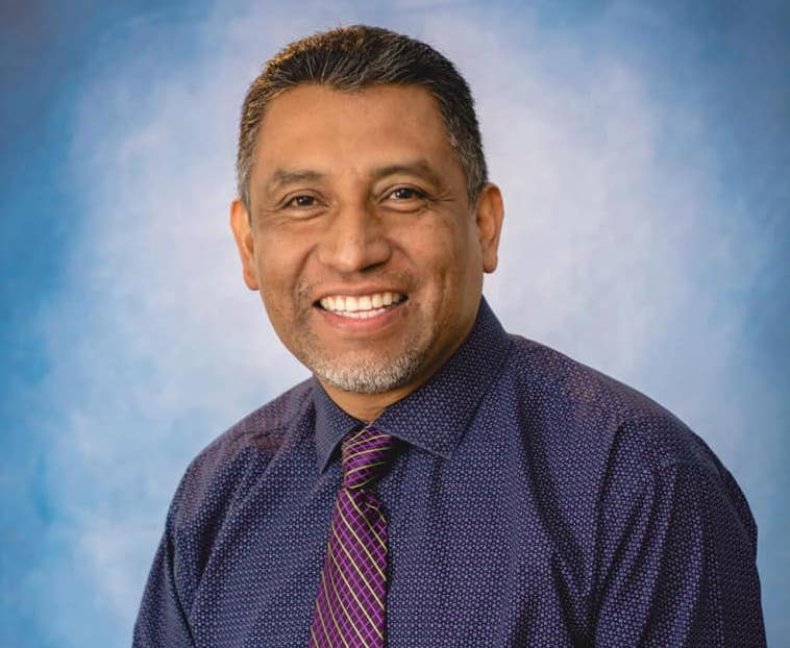 Some reports indicated Canseco was preaching from the pulpit when he was killed but that couldn't be confirmed.
"Good, good servant and faithful; about little you have been faithful, on much I will put you; enter the joy of your lord," read a statement on the Frater Oaxaca Facebook page offering condolences.
On social media, La Iglesia Fraternidad Cristiana Vida Nueva in Atoyac, Mexico, mourned Canseco's death, describing him as a "friend and brother in Christ very loved by our congregation."
"We pray to the Lord to strengthen and comfort his wife Rosita, children, family and congregation."
James Ost, a preacher at Iglesia Biblica church in McAllen Texas, called Cabrera a friend in a Facebook post, writing that he was "angry and sad" about his murder.
"I preached in his church and he has preached in our church here, Ost wrote. "He was a big missions mobilizer, especially helping pastors in Cuba. He had a lot of influence in Oaxaca, was well-loved and respected. This is an awful and tragic event."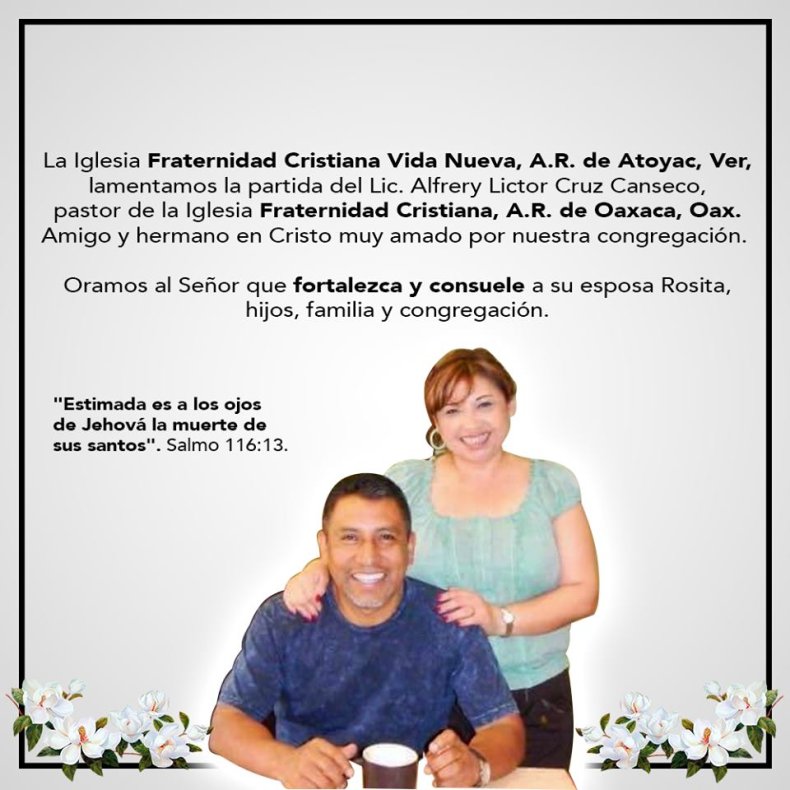 The motive for the shooting is still not clear, but Catholic priests and other Christian leaders have increasingly been targeted by gangs in Mexico, "because they speak out against the gangs and/or because they refuse to include gang spiritual mythology in their sermons," according to a 2017 report from the U.S. Commission on International Religious Freedom.
That same report indicated that, in a single week in 2016, three priests were found dead. But evangelicals are also being targeted in the largely Catholic country, the USCIRF says.
"Local authorities—including some Catholic leaders— have persecuted those who refuse to convert, pay taxes for Catholic events and operations, or participate in Catholic religious activities," the report reads. "Retaliatory actions include cutting off water and electricity, prohibiting burials in community cemeteries, denying children access to schools, barring participation in political and civic community activity and denying employment."
The country's constitution guarantees freedom of religion, but violations are rarely prosecuted.
Mexico experienced a record number of murders in 2018, with 33,341 homicide investigations, the highest ever. And the epidemic hasn't eluded Oaxaca: Canseco was one of.15 people murdered in the state this weekend, La Prensa reports, despite heightened security implemented for a visit by President Andrés Manuel López Obrador.
Among those killed was Carmela Parral Santos, mayor of San José Estancia Grande.