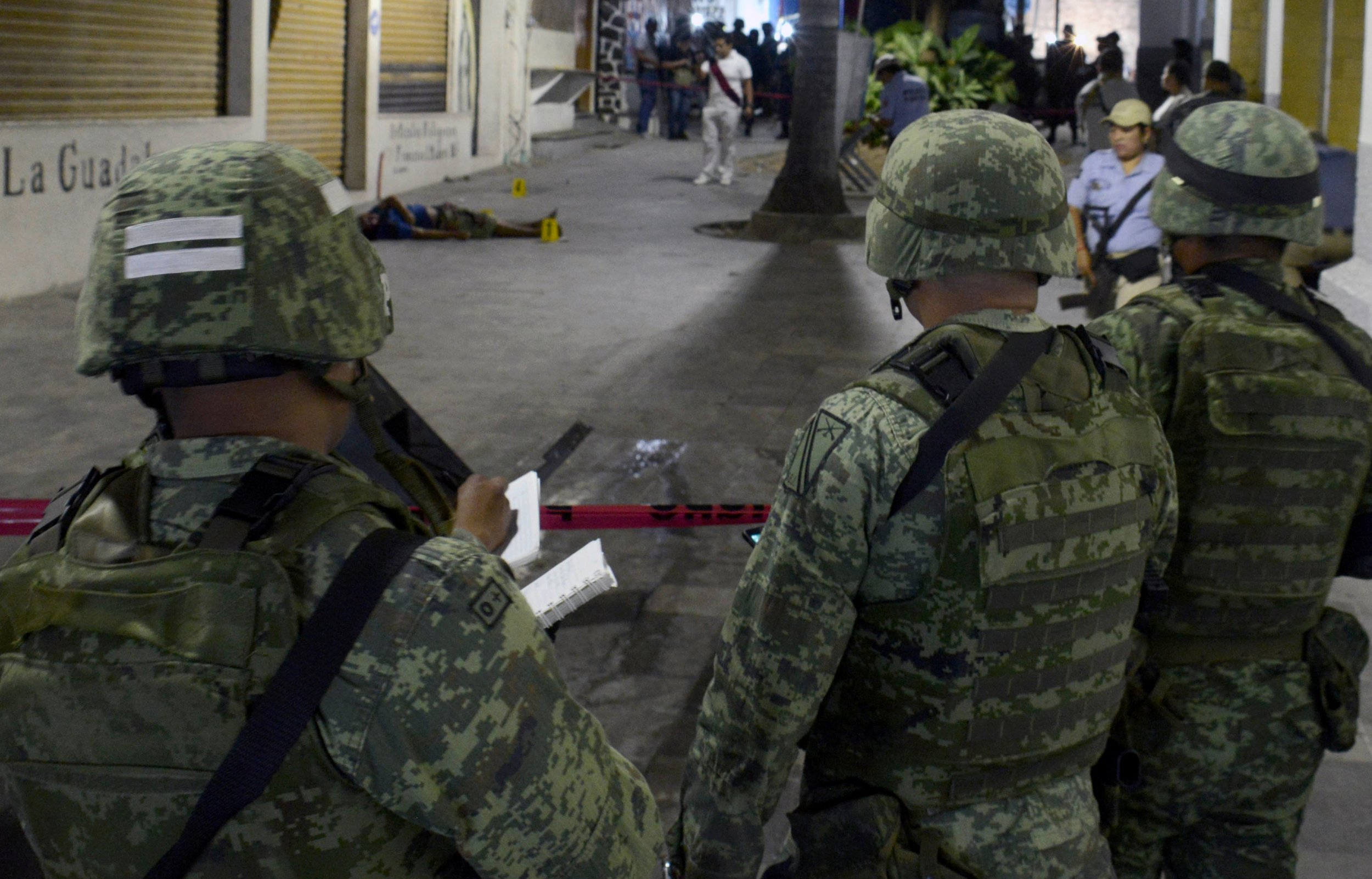 Mexican police have discovered the bodies of five men in an abandoned vehicle in the west of the country, whom they believe to be the police officers who went missing last week.
Authorities in the state of Michoacan said the five men were found in a pick-up truck in the Zitacuaro municipality around 100 miles west of Mexico City, according to The Associated Press.
The state prosecutor's office released a statement explaining it was investigating the discovery of the bodies, all of which reportedly bore bullet wounds. The five were believed to be police officers from the town Tuzantla in the eastern part of Michoacan.
The truck used to hold the bodies had been reported stolen in a neighboring Mexican state in January, the AP explained. According to the El Universal, authorities indicated last week that the disappearance of the five officers could be a result of criminal reprisals against law enforcement.
Mexico is still racked by rampant violent crime, much of it driven by gangs, known as cartels, which run lucrative empires consisting of drug trafficking, extortion, kidnapping, smuggling and many other criminal activities.
The U.S.-backed war on drugs in Mexico began in 2006, and saw government troops hit the streets in an effort to curtail the growing power of the cartels. But violence in Mexico has only worsened in the years since.
The government's "Kingpin Strategy," in a bid to cut the head off the criminal snake, targeted the top cartel leaders. Though it bagged many high-profile targets, arresting or killing these influential leaders only served to weaken the hierarchical structure of the more established cartels, encouraging fragmentation and vicious competition for the lucrative markets they had controlled.
Last year, investigators opened 33,341 murder probes across the country—the highest annual figure since national records began in 1997. This marked an increase of about 15.5 percent over 2017, which had previously held the record for the 28,866 murders committed that year.
This is significantly higher than the same period in the U.S., where the FBI reported 17,284 cases of "murder and non-negligent manslaughter," Deutsche Welle reported. The U.S. population is more than double that of its southern neighbor, at 326 million versus 130 million.
President Andres Manuel López Obrador, who took office earlier this year, is developing a new strategy to address the violence his predecessor, Enrique Peña Nieto, could not rein in. López Obrador has proposed the creation of a national guard which would take over some responsibilities from civilian police.
Though the new force would have civilian leadership, opponents have raised fears that further militarization of law enforcement would only increase violence. Indeed, military and police units have regularly been accused of brutality and extrajudicial killings, while others have been found to work directly with and for the cartels they are supposed to be fighting.