Mexico President on Trump's Billions in Aid Promise: 'I Have a Dream...That Nobody Will Want to Go to Work in the United States Anymore'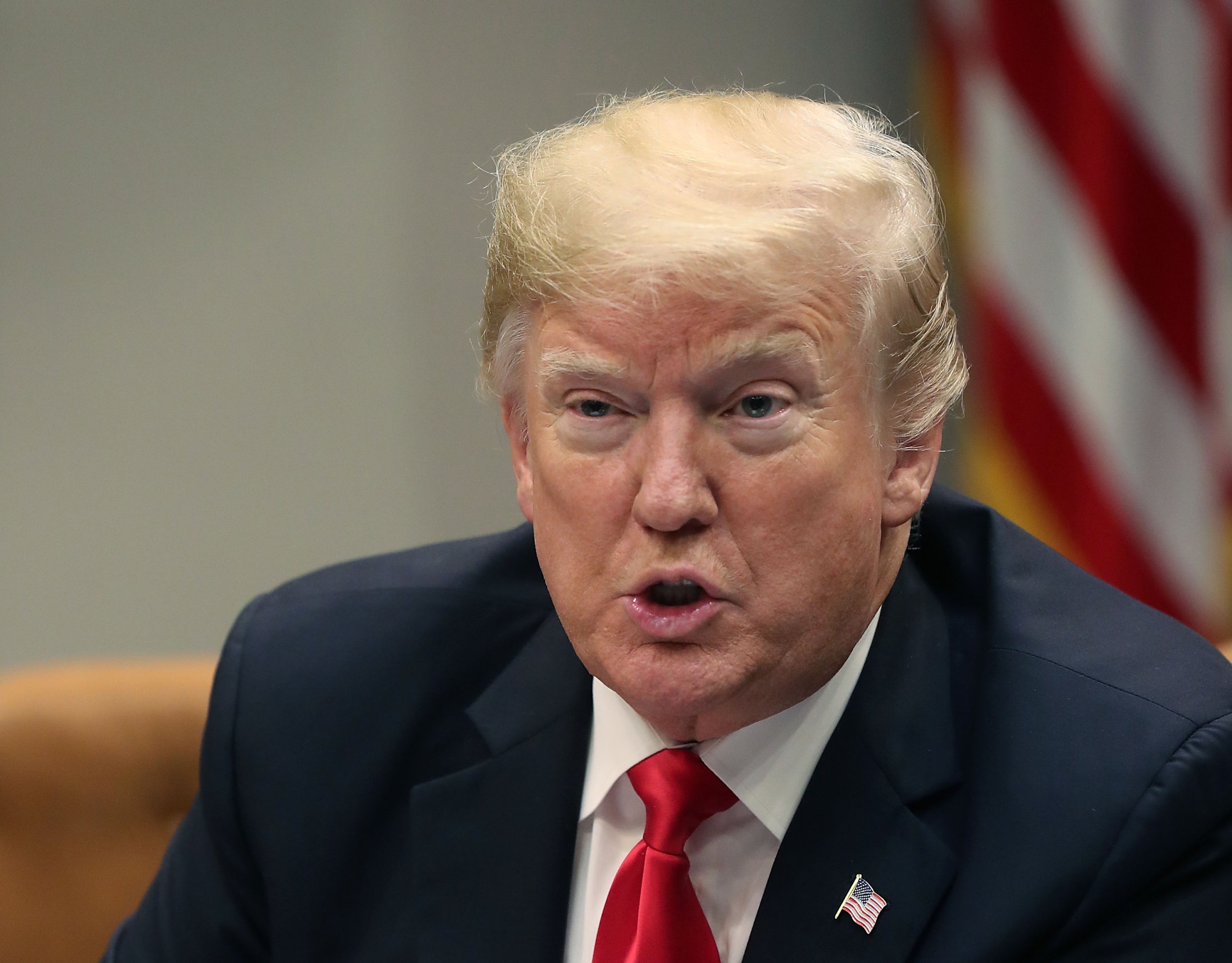 The Trump administration pledged billions in aid and investment on Tuesday to strengthen government and economic development in Central America and southern Mexico. The move is a significant change of course from President Donald Trump's previous threats of slashing funding to Central American countries over the arrival of thousands of migrants at the border hoping to claim asylum in the U.S.
In total, the U.S. pledged $5.8 billion in aid and investment for Central America, with another $4.8 billion in development aid for southern Mexico.
Related: Trump backs off border wall demands as lawmakers look to avoid shutdown
The pledge was announced in a joint U.S.-Mexico statement released by the State Department and read out by Mexican Foreign Relations Secretary Marcelo Ebrard in Mexico City.
"The United States is committing $5.8 billion through public and private investment to promote institutional reforms and development in the Northern Triangle," the State Department said, referring to Honduras, Guatemala and El Salvador.
Ebrard said the announcement came as "good news, very good news for Mexico," the Associated Press reported.
Recently inaugurated Mexican President Andres Manuel López Obrador echoed those sentiments, saying he hopes the investment would help deter people from wanting to leave Mexico and Central America. "I have a dream that I want to see become a reality—that nobody will want to go to work in the U.S. anymore," he said, according to the AP.
The funding promise comes just weeks after Trump vowed to begin "cutting off," or at least "substantially reducing," foreign aid for Honduras, Guatemala and El Salvador. He accused the three countries of failing to stop a caravan of Central Americans from making their way to the U.S.
At the time, Trump's threat put in peril as much as a combined $180 million in foreign assistance planned for fiscal year 2019, despite many questioning whether the U.S. leader had the power to cut funding in the first place.
Regardless, experts have warned that such a move would likely exacerbate the situation in countries that are already dealing with violence, economic and political instability, driving more people to flee their homes in search of asylum.
Mark Feierstein, who served in the Obama administration as a special assistant to the president and senior director for Western Hemisphere affairs, previously told Newsweek that cutting funding would not be a helpful "short-term solution."
"The reason we give so much aid to Central America is that we have realized this is not an issue that we can solve at our borders," Feierstein said. "The only way to solve this is by getting at the root causes."
In the Northern Triangle, violence and poverty are the two "main driving factors" pushing Central Americans, including the thousands who recently made their way to the U.S.-Mexico border with the caravan, to flee their home countries and seek asylum in the U.S., Feierstein said.
Promoting stability, rather than taking it away, would therefore be a far more sustainable approach, he said.