Mexico Rejects 'World's Second Deadliest Country' Ranking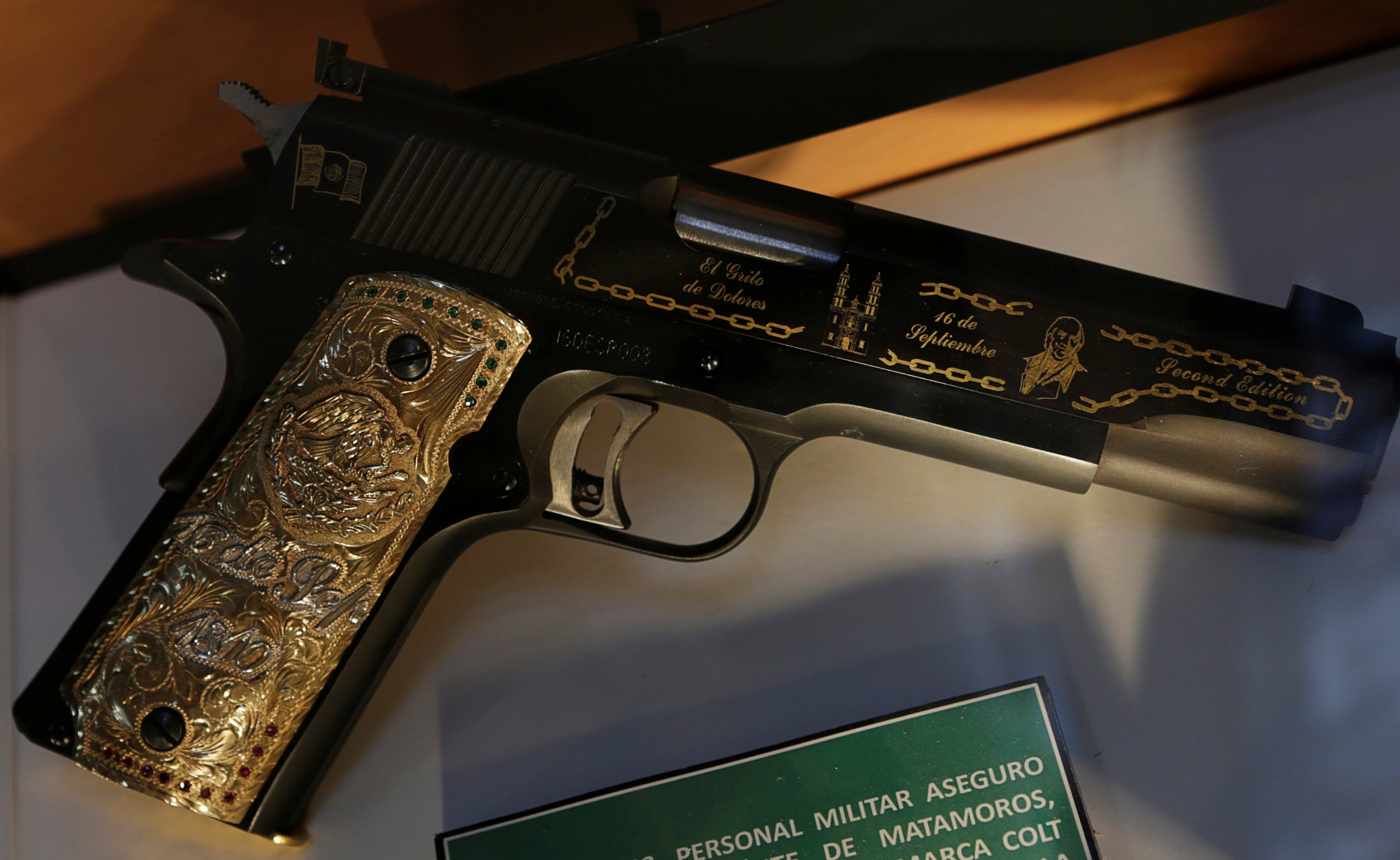 The Mexican government has rejected the findings of a study which ranked Mexico as the second most lethal conflict zone in the world—analysis which caught the eye of U.S. President Donald Trump, who retweeted the news Tuesday.
The Mexican Foreign Relations and Interior ministries released a joint statement to the press later that day day, refuting the results of the Armed Conflict Survey 2017, an annual report published by the International Institute for Strategic Studies (IISS).
The statement claims the report "uses figures of unknown origin, reflects projections based on uncertain methodologies, and misapplies legal terms." Mexico also rejected the claim of an internal armed conflict in the country. "The report states irresponsibly the existence of an "armed conflict (non-international)" in Mexico. That is incorrect; the existence of criminal groups is not a sufficient criterion for a non-international armed conflict," the statement read, adding that countries such as Brazil and Venezuela have a higher homicide rate than Mexico.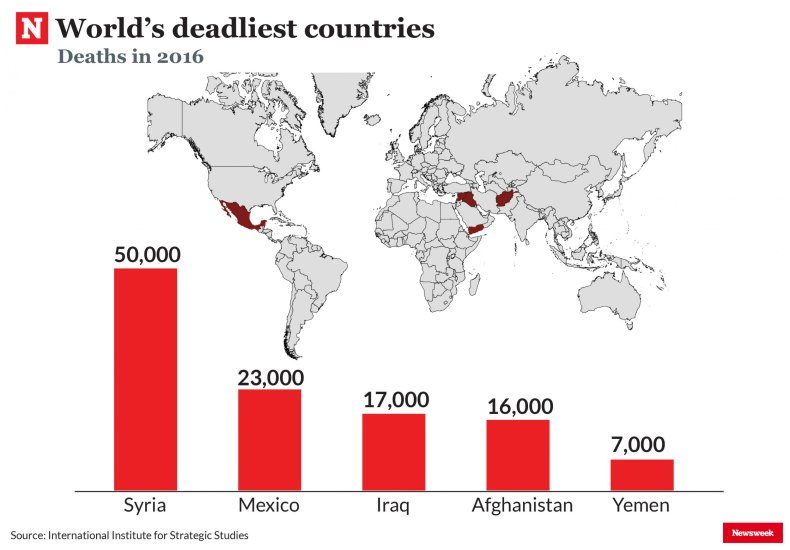 According to the IISS report, the number of casualties in Mexico in 2016 was higher than in Iraq, Afghanistan and Yemen. A statement introducing the report reads: "The second-most lethal conflict, by comparison [to the war in Syria], has received scant attention—Mexico's battle with criminal cartels, which accounted for 23,000 deaths."
IISS researchers say the 23,000 figure comes from the Mexican government's own estimates of murder victims, adding that they are "well aware" the statistics include a number of crimes that are not necessarily related to organized crime, such as domestic violence, but that the figure related to intentional homicides is as close as researchers can get to measuring the intensity of the Mexican conflict.
"The government does not report regularly the number of organized-crime-related homicides. In fact, it sometimes goes years without reporting this. If they released this number monthly, or at least annually, we would be happy to use it," IISS said in a statement to Newsweek.
The Mexican government has not yet responded to a request from Newsweek to share the number organized-crime-related deaths.
The fight against drug cartels can and should be considered an armed conflict, IISS also argued, stating that this is a measure of several qualitative factors, including the existence of a sustained and wide-ranging threat to state authority from well-armed groups over years, the armed groups' territorial control and the frequent or permanent deployment of armed forces.
According to the IISS, these conditions apply to Mexico as well as Syria, Iraq, Afghanistan and the other countries included in the report, but not to other Latin American countries such as Brazil and Venezuela, despite their higher homicide rate per 100,000 inhabitants.