Mexican president-elect Andrés Manuel López Obrador says he will ditch protection from secret service agents, and instead hand the job to 20 unarmed civilians.
The idea is the latest Obrador pledge to emphasize his "man of the people" persona, a significant break from years of politicians considered aloof from the country's population.
At a new conference on Thursday, Obrador said 20 men and women would be selected from among the professional ranks—such as lawyers, doctors and engineers—to guard their new president, Reuters reported. None would be armed, he added.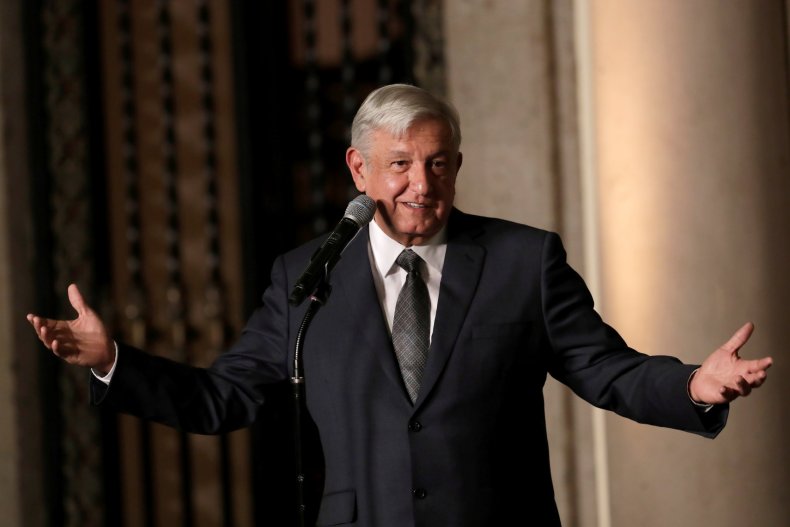 "They are going to take care of me. These women and men, and all Mexicans are going to take care of me," Obrador said. "And when I talk about all the Mexicans I'm talking about the soldiers, because the soldiers are the people." He continued, "All Mexicans are going to take care of me, but there will not be this special [government] body to guarantee the protection of the president of the republic."
Outgoing President Enrique Peña Nieto is currently protected by up to 2,000 armed presidential guards, made up of military, police and civilian personnel. In a meeting with the president in July, leftist Obrador said he would maintain a far smaller security team. In a press conference after their talks, the president-elect declared, "I don't want bodyguards, which means the citizens will take care of me and protect me."
His continued comments about light security are building on an unexpected campaign promise. At a rally in May, the 64-year-old told supporters, "I don't want to go around surrounded by bodyguards. I want you to take care of me, I want the people to look after me." Vowing to dissolve the secret service branch into the army, Obrador explained, "He who fights for justice has nothing to fear."
For all his confidence, Mexico remains trapped in a brutal cycle of violence that could see 2018 set a record homicide total. The country's war on drugs—backed by successive American administrations—has done little to rein in the gang violence that has killed an estimated 150,000 people since 2006.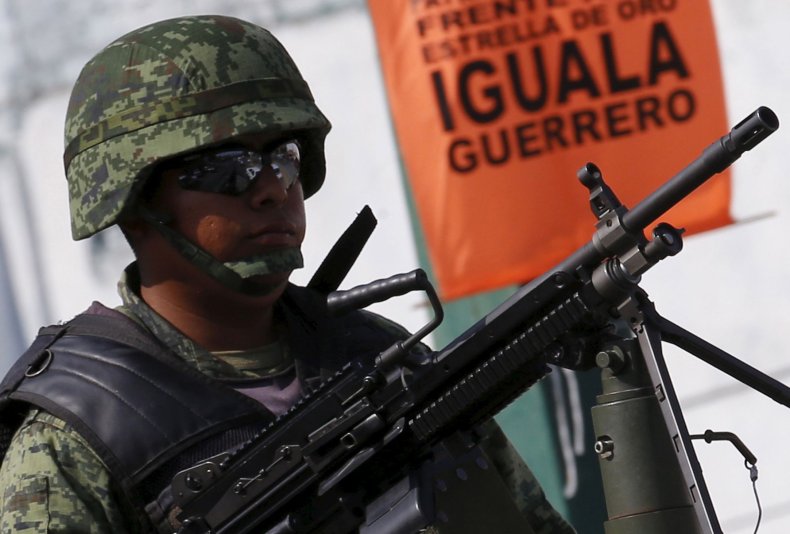 Indeed, in battling the largest cartels, authorities have fragmented factions, setting smaller groups against one another in a vicious battle for business and influence. In 2017, almost 29,000 people were murdered in Mexico—the highest number since records began. The violence has not diminished, and deaths this year could surpass 30,000.
Politicians have increasingly become targets of the cartels as gangs look to safeguard their criminal empires and exert influence over local and federal government operations. More than 120 politicians were killed in 400 attacks since the election season began last September, according to consulting firm Etellekt.
Obrador has been bullish in rejecting the trappings of high office since he secured victory in last month's presidential elections. Among other things, the populist has said he plans to cut his salary by 60 percent, turn the country's presidential palace into a cultural center and sell the presidential private jet.