Mexico: Second Mayor Shot to Death in As Many Days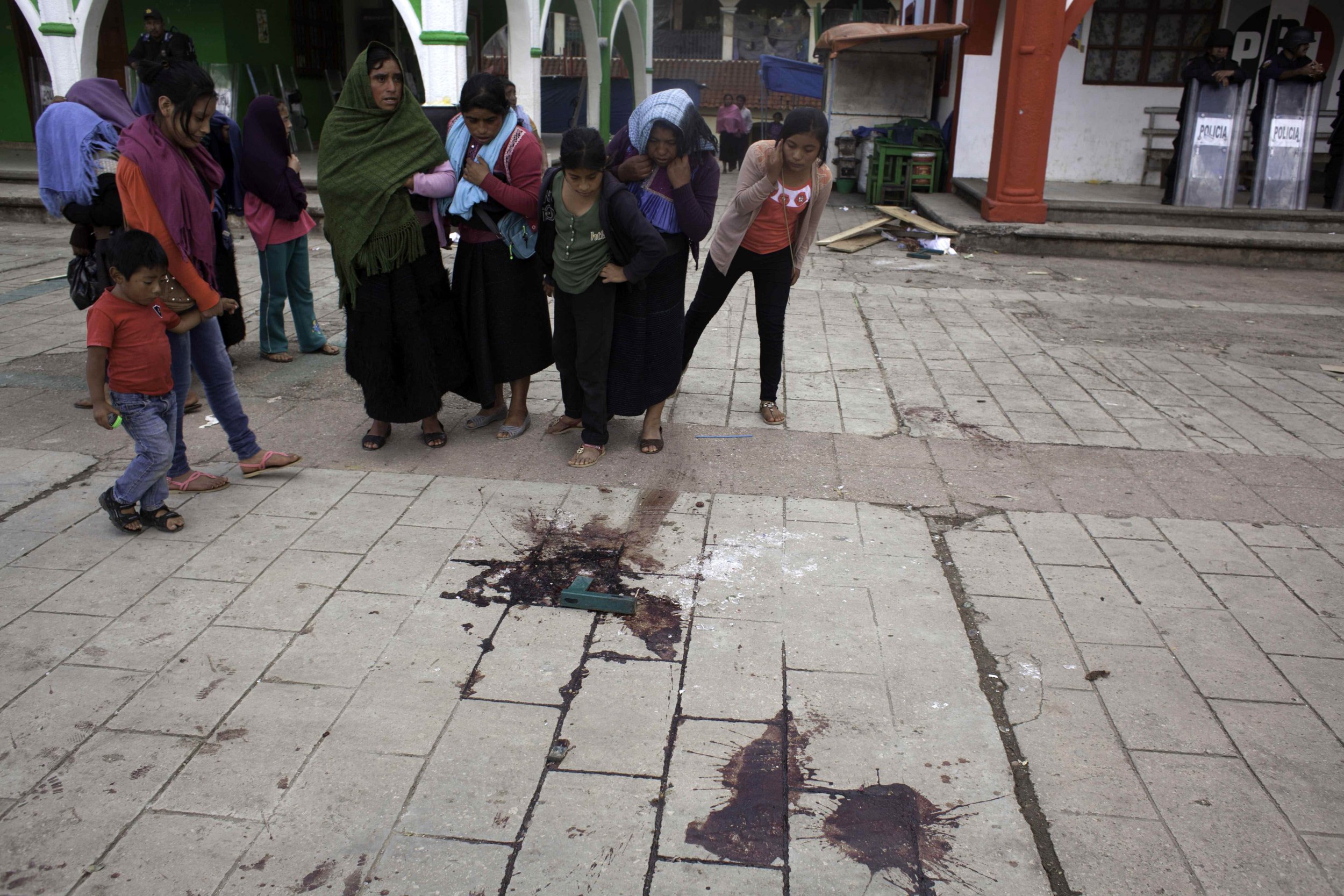 Gunmen shot and killed the mayor of a town in the southern Mexican state of Guerrero Sunday, the second mayor murdered in the country in as many days.
Ambrosio Soto was the mayor of a local government area in Guerrero that includes the city of Ciudad Altamirano in the state's Tierra Caliente, or Hot Land, region.
A spokesman for Guerrero state said that unidentified gunmen blocked a highway in the neighboring state of Michoacan before shooting at the mayor's vehicle, the Associated Press reported. The attack wounded two of Soto's bodyguards.
The mayor had been under police protection after a drug gang reportedly threatened him when he decided against paying them a portion of his mayoral budget in return for his protection. In Ciudad Altamirano, the Knights Templar drug cartel has forced businessmen and politicians into such bribery payments.
The attack came after gunmen shot and killed a mayor and four other people in the town of San Juan Chamula in the southern state of Chiapas on Saturday. The town is the site of a conflict between Catholic and Protestants. The mayor was shot in the town square while talking with a crowd of people seeking to speak to him about public projects.
On Friday, Mexican authorities arrested a gang leader in Guerrero's resort city of Acapulco in raids to break up his cell. The gang was known for killing taxi drivers and other drug dealers, prosecutors said.
The state is beset by drug and gang-related violence. In February, gunmen shot and killed 11 people at a girl's 15th birthday party, known as a "quinceanera," or coming-of-age celebration. It is also the same state where corrupt policemen kidnapped 43 students in the town of Iguala in September 2014.
Drug gang-related violence has seen more than 100,000 killed in Mexico since 2007. Mexican authorities captured one of the predominant drug lords in the country, El Chapo, in January.