Mexico Takes Stand Against U.S., Refuses to Accept Minors Awaiting U.S. Asylum Claims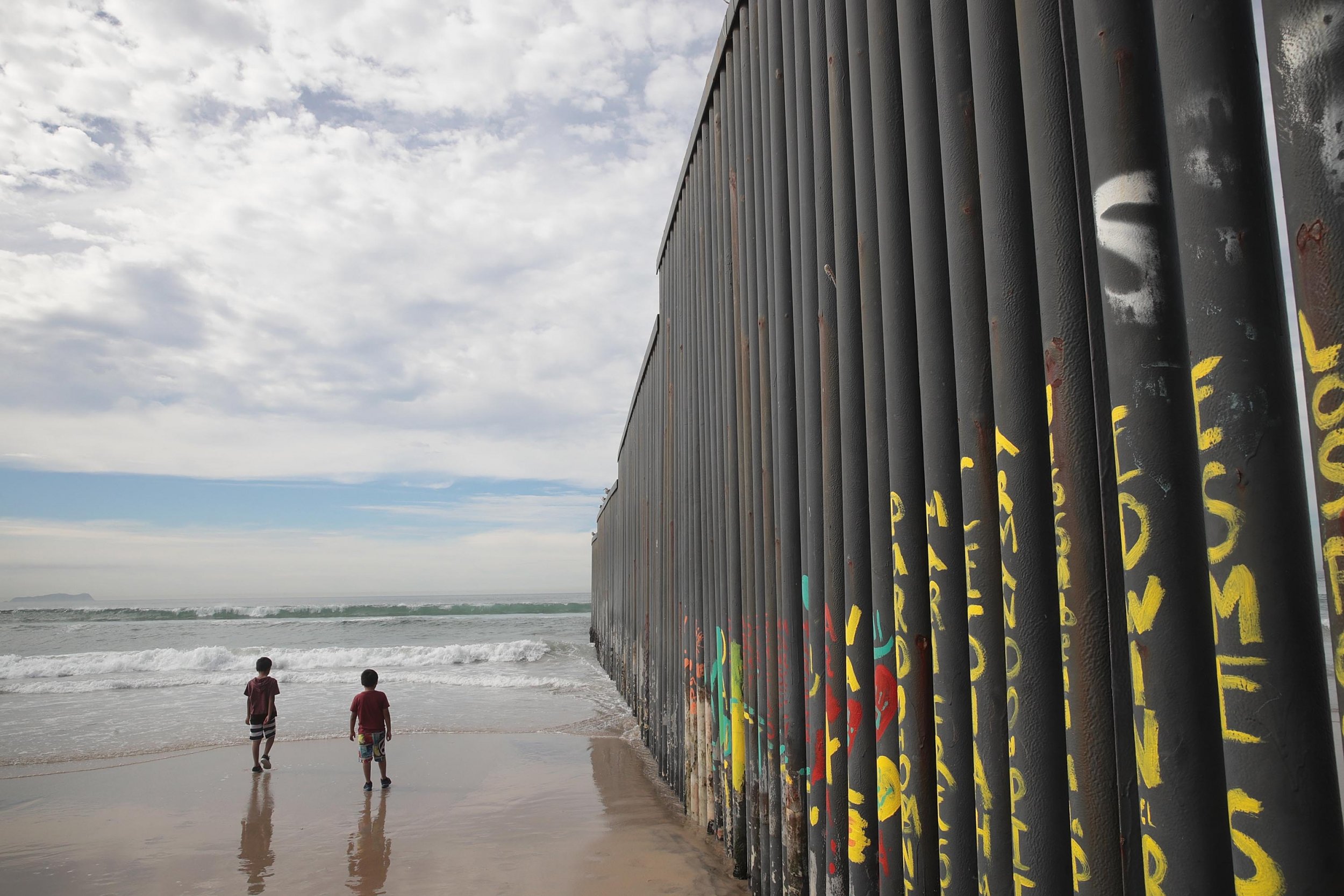 The head of Mexico's immigration agency has laid down some ground rules on the country's participation in the "Remain in Mexico" program, which is expected to allow thousands of asylum seekers hoping to enter the U.S. to wait in Mexico as their claims are processed.
National Immigration Institute Commissioner Tonatiuh Guillen said Monday that Mexico would not be extending the policy to asylum seekers under 18, according to the Associated Press.
Guillen also said Mexico would not be willing to extend the Remain in Mexico program to any other border crossings outside of the El Chaparral crossing in Tijuana, which the program currently applies to.
Previously, Mexican officials said the U.S. was interested in extending the program to other border crossings, but Guillen made clear that the U.S.'s southern neighbor would be accepting asylum seekers only at El Chaparral and only those who are between 18 and 60.
The commissioner also laid out rules regarding the countries Mexico would accept asylum seekers from under the program. Only citizens of Guatemala, El Salvador and Honduras being made eligible for four-month visas can stay in the country as their U.S. asylum claims are processed.
Guillen said that since December 1, Mexico has handed out 3,983 transit visas to Central Americans, and the majority of asylum seekers were hoping to end up in the U.S.
The Remain in Mexico' program had been slated to begin last week, with about 20 asylum seekers returned from the U.S. to Tijuana.
According to AP, U.S. authorities plan to transport asylum seekers back and forth across the border by bus so they can remain in Mexico but still make it to court hearings in downtown San Diego, including initial appearances expected to occur within 45 days of their claims being made.
Immigration advocates have expressed serious concerns about the policy shift, warning that it could have a negative impact on asylum seekers' claims and even put their lives at risk.
In an online statement, the American Immigration Lawyers Association branded the policy a "due process disaster for asylum seekers," warning that asylum seekers' rights to legal counsel could be severely infringed upon. "This plan will prevent most, if not all, returned asylum seekers from receiving a fair day in court," the AILA said.
"Individuals forced to remain outside the U.S. will encounter substantial barriers to accessing U.S. attorneys—representation that can make the difference between life and death," the AILA added. "In fact, represented asylum seekers are 'five times more likely' to win asylum than their unrepresented counterparts."
Immigration advocates have also expressed concerns that asylum seekers' safety could be put in peril if they are forced to return to border towns, where some have already faced violence or been provided with limited shelter and resources. In a July 2017 report, Human Rights First said Mexico could not be considered a "safe third country" for refugees.
It is also not clear how long asylum seekers will be forced to remain in Mexico as they wait for their claims in the U.S. to be processed. Already, immigration judges face a backlog of cases that has reached 800,000, with some asylum seekers being given initial court hearings that start in 2021 at the earliest.