Undocumented Immigrant Charged with Murder In Fatal Stabbing on Fishing Boat
It wasn't a lover's quarrel.
The husband, a Mexican scalloper, allegedly was inside of his Newport News, Virginia home, and demanding his wife fork over her personal information so he could secure his citizenship.
"He wanted her Social Security number and she wouldn't give it to him," Lindsay McDannold, the mother-in-law of Franklin Freddy Meave Vazquez, told Newsweek.
It was March 8, and the newlyweds were purportedly having another fight that turned physical. "He choked her to get it out of her," the mother, a Richmond, Virginia-based personal trainer, said.
"My daughter pushed back and Freddy dragged her up the stairs by her hair and choked her; she was basically tortured. She would go in and out of consciousness and he would choke her again," the 19-year-old wife's father Shelby McDannold said.
On Sunday, Vazquez was lowered down from the mast he had climbed while aboard a fishing trawler called "Captain Billy Haver," which was 55 miles off the coast of Nantucket.
The Coast Guard and a German cruise ship responded to a distress call at around 2:30 p.m., according to the criminal complaint obtained by Newsweek.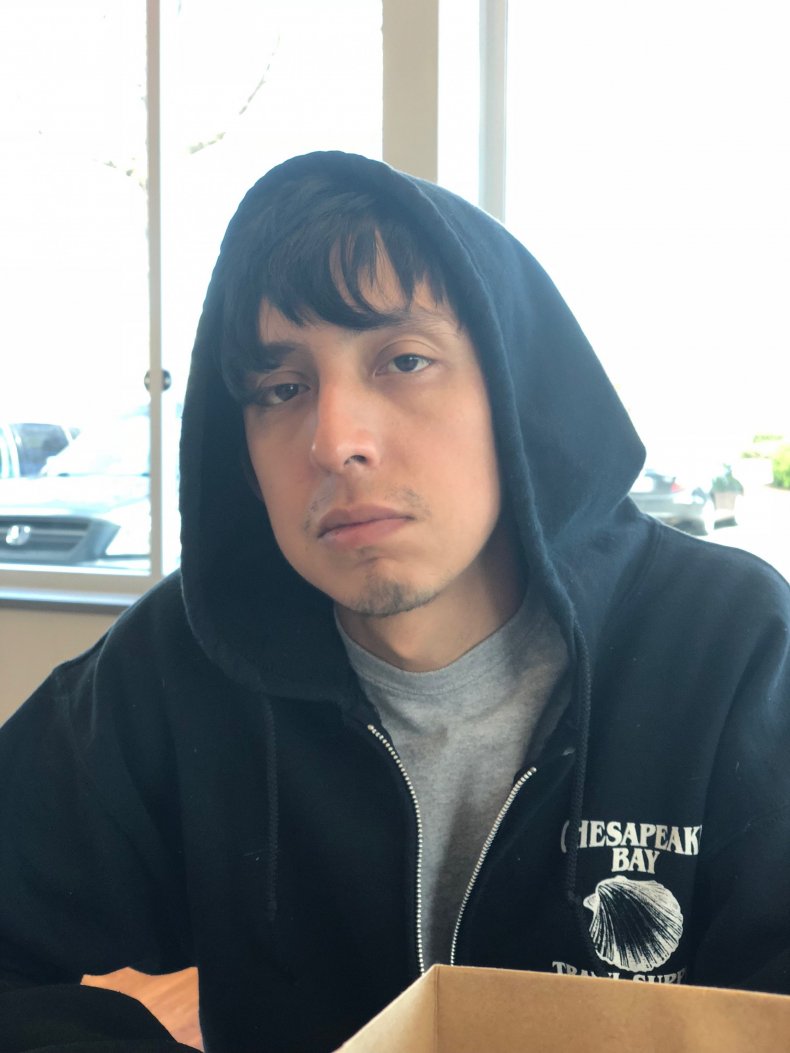 Upon arrival, Vazquez was accused of viciously swinging a hammer and wielding a knife as he killed one and wounded two other crew members, the document suggests.
One of the surviving victims, referred to by the initials "R.H.", recounted to FBI investigators that he heard "yelling from the deck." When he turned the corner and with a hammer swung by Vazquez "received three strikes to the back of his head [and] fell on the deck," the complaint suggests.
During Sunday's skirmish on the vessel, the injured "R.H." fell down after he claims he was clocked by Vazquez with the hammer, and left dazed and bloodsoaked.
R.H. recalled gazing at J.S., another fallen crew member, who he saw lying lifeless on the deck and "had blood coming out of his mouth," the complaint states.
The document notes that R.H. said he peered upward and "saw Vazquez with a hammer in one hand and a knife in the other hand" and claimed the alleged attacker groused, "Just stay there."
Helplessly wounded, R.H. could only lie still as he heard fellow shipmates below in the ice hold. He claims one of them, referred to as "J.Z.," appear and Vazquez allegedly "hit [him] with a hammer," according to the complaint.
As the ship captain arrived Vazquez allegedly retreated from the crew who were attempting to "capture" him. Vazquez managed to shimmy up the vessel's mast "holding a hammer and knife as he did so. Then threw the knife onto the deck," the document states.
A distress call from the ship was then heard and responded to by the German cruise ship Mein Schiff 6 and the Coast Guard.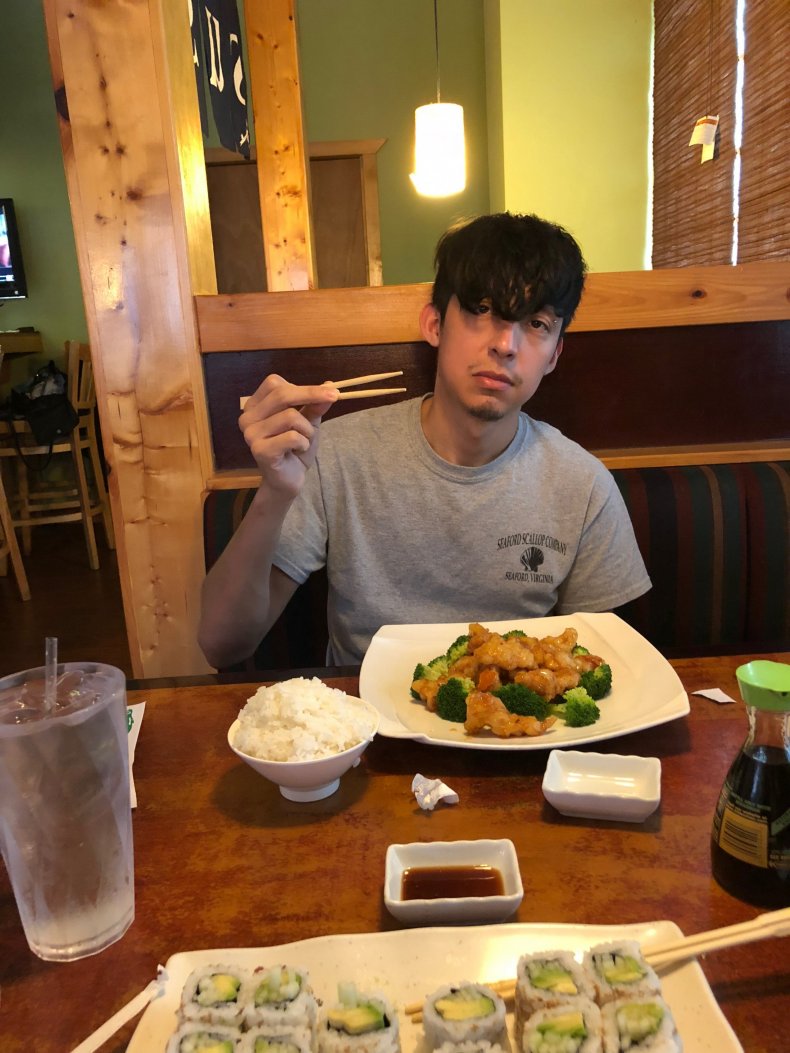 Two of the crew members were treated by the cruise ship's doctor and the third was pronounced dead.
Vazquez, an undocumented immigrant living in Newport News, Virginia, was charged with murder and attempted murder, federal authorities confirmed.
Vazquez's mother-in-law is livid.
She's convinced that had Vazquez remained in prison he would have been deported back to his native Mexico.
"This shouldn't have happened," Lindsay said. "He committed a violent crime against my daughter, an American citizen, and they let him go… the system failed."
Vasquez's teen wife, who Newsweek is not naming, allegedly gathered enough strength on the night she was allegedly beaten, to call a friend who drove her to a safe refuge.
She's still suffering from that night; sharing with the parents as recently as Monday one alleged incident where her husband "put a knife to her throat."
"Marks on her neck, broken blood vessels on her face from blacking out, bruises on her arms and on her side, discoloration on her chest for when he was beating and sitting on her," Lindsay listed the injuries her daughter suffered at the hands of Vazquez from the March 8 assault. "It was very hard as a mom to have her daughter showing bruises that he created."
When Vazquez was arrested, he was held at the Norfolk City Jail and his case was flagged by Immigration and Customs Enforcement (ICE) officials. They tried to gain custody of the accused domestic abuser but a judge released Vazquez instead.
"Despite ICE's objections, an immigration judge granted [Vazquez] bond," a statement from the agency reads. "ICE had to release him from custody April 27 after he posted bond."
During a May hearing over the matter, Lindsay said she was subpoenaed to testify.
But the mother was shocked to learn that Vazquez was in civilian clothes and not clad in a jumpsuit or shackled.
"Nobody told us he was out," she said. "That was infuriating."
Lindsay accused Vazquez of taunting both she and her daughter inside the courtroom.
"He was smiling and laughing after he had just strangled his wife," she said. "He had absolutely no remorse."
Based on court records, it appears Vazquez was originally arrested and charged for abduction by force, intimidation, or deception. The case was moved from Circuit Court to juvenile court on appeal and in May, the charges changed to simple assault and battery.
Vazquez was subsequently placed on probation for two years and the matter was going to be revisited in juvenile court again on May 20, 2020, a clerk at the court confirmed to Newsweek.
Newsweek's messages to the prosecutor in the case as well as to Vazquez relatives were not immediately returned.
The McDannolds say that after the vicious attack on their daughter, Vazquez followed-up with threats.
"He and his family followed her around… he also threatened to kill her and my son and my wife if [my daughter] went to the cops," Vazquez's wife father, an Army veteran, said. "That's when I got involved.
He gave Vazquez one warning.
"We had a conversation and I told him 'If you don't agree to divorce her and pay for it than the outcome won't be good for you,'" he said. "He didn't want to mess with me."
Lindsay said she also put the Vazquez on notice.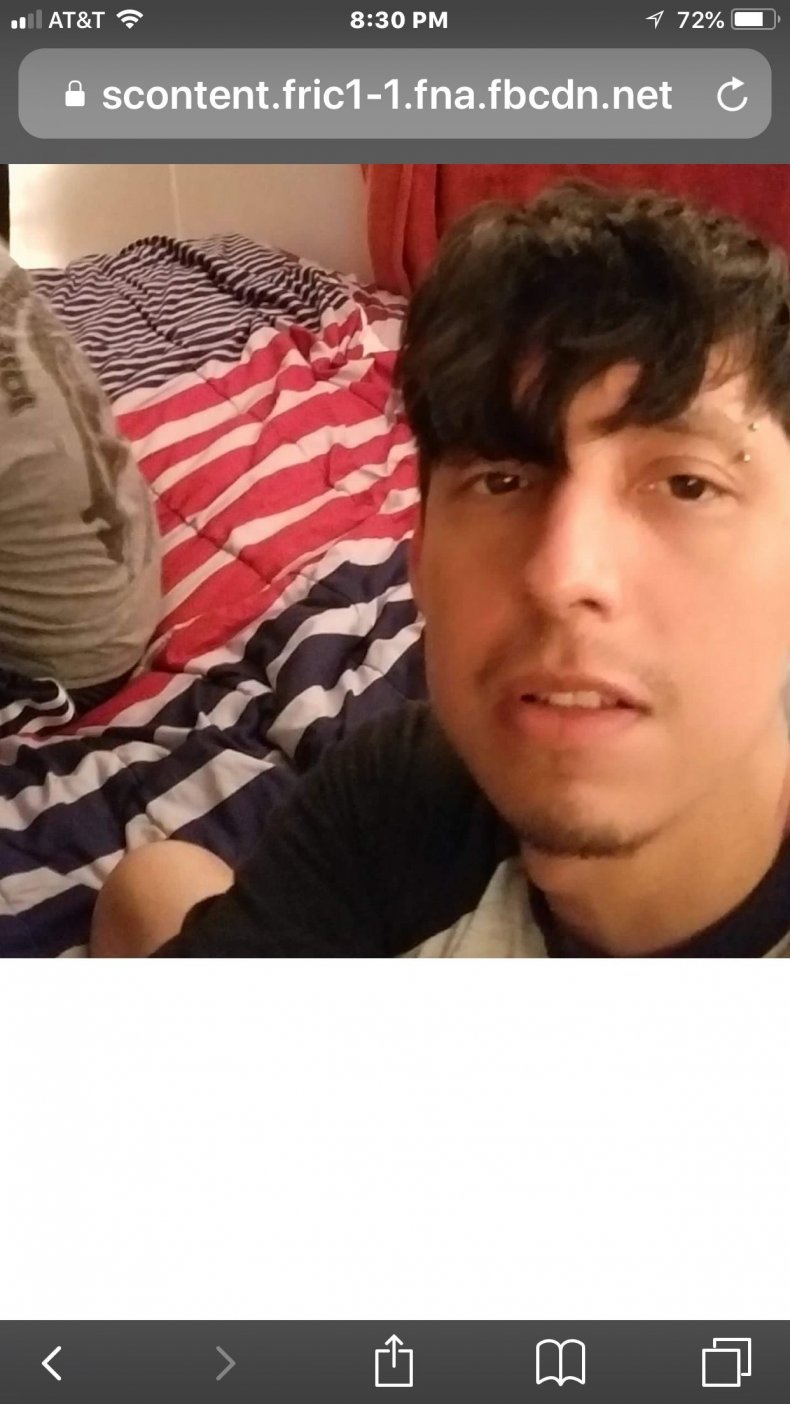 She remembered letting him know during a phone call that he and her daughter were done. "I'm telling you right now what you have done to her is not okay," Lindsay said she told Vazquez. "It's never going to be ok with me and if you don't leave her alone I'm going to get involved and it's going to be really bad for you."
For Lindsay "the gloves were off" by that time.
The personal trainer, who until the alleged threats hadn't owned a gun, decided to arm herself.
"As soon as this all happened I bought a gun and started going to the range," she said.
The scalloper allegedly wasn't honest about his age (the parents say Vazquez told them he was 23, but he was actually four years older). When he claimed to being in the country legally -- they assert that he signed the summer 2017 marriage certificate with a "fake Social Security number."
"It wasn't until after they were married she found out he wasn't an American citizen," Lindsay said.
The new murder charge has both the parents finding some form of respite.
"The only silver lining if that he will never be a threat to my daughter again," Lindsay said.
Her husband's now grieving for the family members of the victims on the fishing boat.
"It's a travesty," he said. "How these families are going to feel about a murderer who was in ICE custody and they let him go."