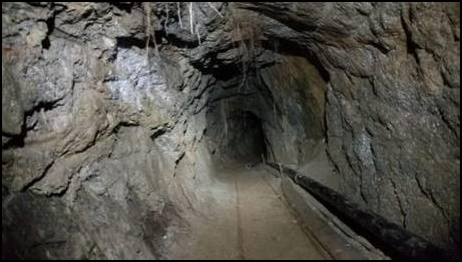 Mexican and U.S. law enforcement agencies discovered a highly sophisticated underground tunnel—featuring a rail system and solar-powered lighting—running underneath the border between Mexico and California.
The San Diego sector of U.S. Customs and Border Protection are investigating an unfinished tunnel they believe drug smugglers and human traffickers were building that was found starting at a residence in Jacume, in the Mexican state of Baja California. On September 19, Mexico State Police, Policia Estatal Preventiva (PEP), and Mexican military forces found the tunnel opening approximately 221 feet south of the border. The tunnel continued north, running underneath the border between the two countries, according to a U.S. Customs and Border Protection (CPB) report released Tuesday.
Those building the tunnel had not yet created an exit point at a U.S. location yet, but the underground passage did feature two sump pumps, a solar-powered lighting system and comfortable ventilation. Additionally, a rail system ran the entire length of the tunnel into the United States.
U.S. Homeland Security, the U.S. Drug Enforcement Administration and Border Patrol agents determined the tunnel had an entry point shaft that went approximately 31 feet down into the soil. The tunnel was 627 feet in length and an exit under the U.S. side went about 15 feet toward the surface but did not break the topsoil.
Tunnels are commonly used by drug traffickers and others looking to cross the border illegally, with law enforcement officials from both Mexico and U.S. routinely finding new but often incomplete tunnels running under the border wall.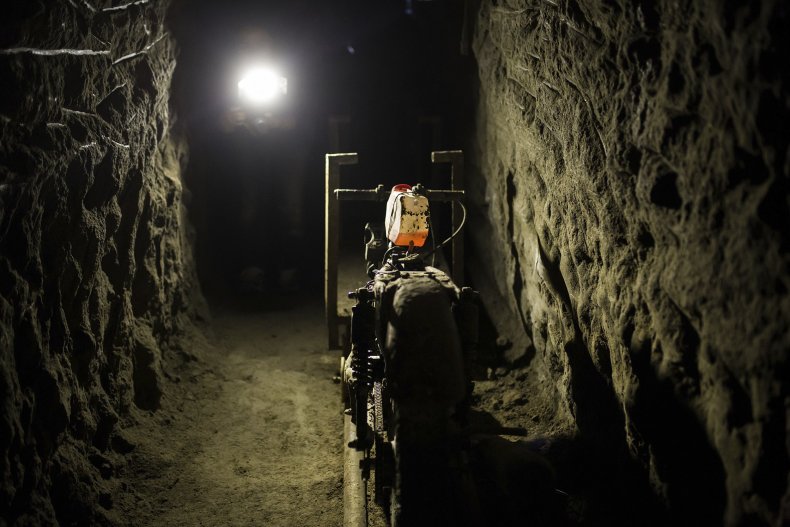 In July 2015, Joaquin "El Chapo" Guzman made an escape using an underground motorcycle adapted to a rail system after cartel associates burrowed underneath the walls of El Altiplano, a Mexican maximum-security prison. Guzman's route out of the prison led to a half-built house outside the jail walls.
A September CBP update on progress with President Donald Trump's proposed border wall found several prototypes were "breached" during recent tests and tunneling was not addressed in its border security analysis.