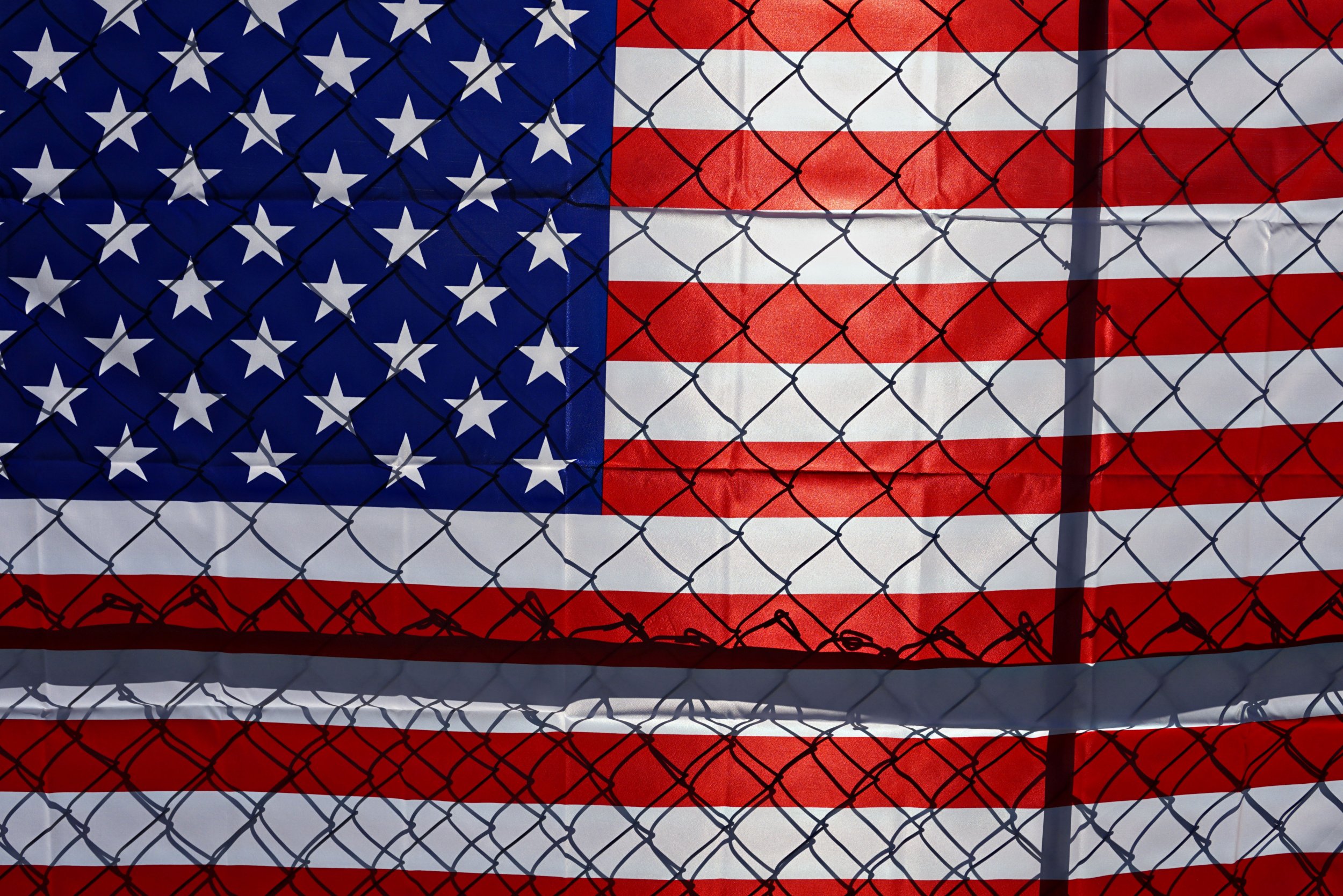 Last week, the Trump Administration began implementing its plan to send asylum seekers back to Mexico to wait for immigration court hearings. In Tijuana, we watched in horror as the U.S. government broke with tradition—and violated the law—by expelling 14 asylum seekers from the San Ysidro port of entry over three days.
We spoke to one of them, a man from Honduras who was anxious about his uncertain future and confused about how to continue his quest for asylum. He'd been given a list of non-profit law offices in the United States, yet the policy prevents him from entering the country to meet with these offices to prepare his case, a barrier that will greatly reduce the chances of receiving asylum. No U.S. official asked him if he was afraid to go back to Mexico, even though asylum-seekers face life-threatening dangers there.
President Trump's push for a massive wall along the border is dominating political debate in Washington. The truth, however, is that for the last two years the administration has erected a virtual wall to block people seeking refuge, using both official policies and under-the-radar tactics. Less imposing and expensive than an actual wall, Trump's virtual barrier is nonetheless trampling on the right to seek asylum and endangering the lives of refugees.
While some of the administration's assaults on the human rights of refugees—such as unlawful turn-backs and criminal prosecution of asylum-seekers for "illegal entry"—occur without fanfare, President Trump is touting this latest brick in the wall. Originally called the "Remain in Mexico" plan and now perversely dubbed "Migrant Protection Protocols," it's the product of negotiations (though Mexico contends no agreement) between the Trump Administration and the Mexican government.
The rollout appeared to be orchestrated for television cameras. As Mexican officers returned asylum-seekers to their side of the port of entry in Tijuana, journalists swarmed, making it impossible for human rights lawyers to speak to most of them. TV stations ran footage that showed their faces while newspapers published their names and other identifying information. The publicity could create or exacerbate dangers for asylum seekers in Mexico, or in their home countries if they're deported.
President Trump was rolling out his plan even as he was tweeting about Mexico's record-high murder rate, comparing it to Afghanistan. Asylum-seekers, often identifiable and homeless, are particularly vulnerable to violence from kidnappers, smugglers, traffickers, and other criminals who target people prevented from entering the United States. Two Honduran teens were brutally murdered in Tijuana in December, and a third was severely injured in the attack.
We met many refugees who endured further violence and persecution in Mexico. They included a woman who, after fleeing threats to her life in Guatemala, was kidnapped and robbed of all her belongings in southern Mexico. Having escaped her captors on foot with only the clothes on her back, she broke into tears as she recounted her story. She expressed fear both that she will be found in Tijuana, and that Trump's plan will force her to return to Mexico.
We also met an asylum-seeking man who faced such acute danger in Honduras that he fled without his family. But he's scarcely safer in Tijuana; he lives in fear that he will be kidnapped. Even if he manages to survive the several months before his number is called, Trump's plan could force him back. "I'm worried that I'll disappear here," he said, "and no one will know I'm gone."
President Trump depicts asylum seekers as a threat to the lives of Americans. In fact, they're victims of violence who are asking only that the United States abide by its own ideals and laws. U.S. law is clear: people who seek refuge at a port of entry (or after crossing the border) have the right to apply for asylum and should not be turned away. The Remain in Mexico scheme, like the asylum ban and other attempts to deny asylum seekers protection, is an attempt to evade laws passed by Congress.
The administration claims the scheme "will provide a safer and more orderly process that will discourage individuals from attempting illegal entry." On the contrary, extensive evidence—including a report by the Department of Homeland Security Office of Inspector General—shows that impeding asylum processing at ports of entry pushes people to cross elsewhere. Indeed, we spoke to asylum seekers who were contemplating crossing between points of entry precisely because of the dangers they would face in Mexico under Trump's new plan.
If safety and order were actually concerns of the Trump Administration, it would enhance the capacity of immigration officers to process asylum-seekers at ports of entry. But the administration's clear priority, wall or no wall, is to prevent refugees from receiving protection in the United States.
Democrats in Congress have put up stiff opposition to Trump's proposed wall, but this isn't enough to protect refugees. All those in Congress who care about the country's commitment to those fleeing persecution and violence should defend the right to seek asylum from President Trump's onslaught. The country's identity as a safe haven, and the lives of many refugees, hang in the balance.
Eleanor Acer is Senior Director for Refuge Protection and Alyssa Isidoridy is the Masiyiwa-Bernstein Fellow at Human Rights First. They both recently returned from the San Ysidro Port of Entry in Tijuana.
The views expressed in this article are the author's own.​​​​​