Mexico Will Not Pay for Donald Trump's Border Wall, President Declares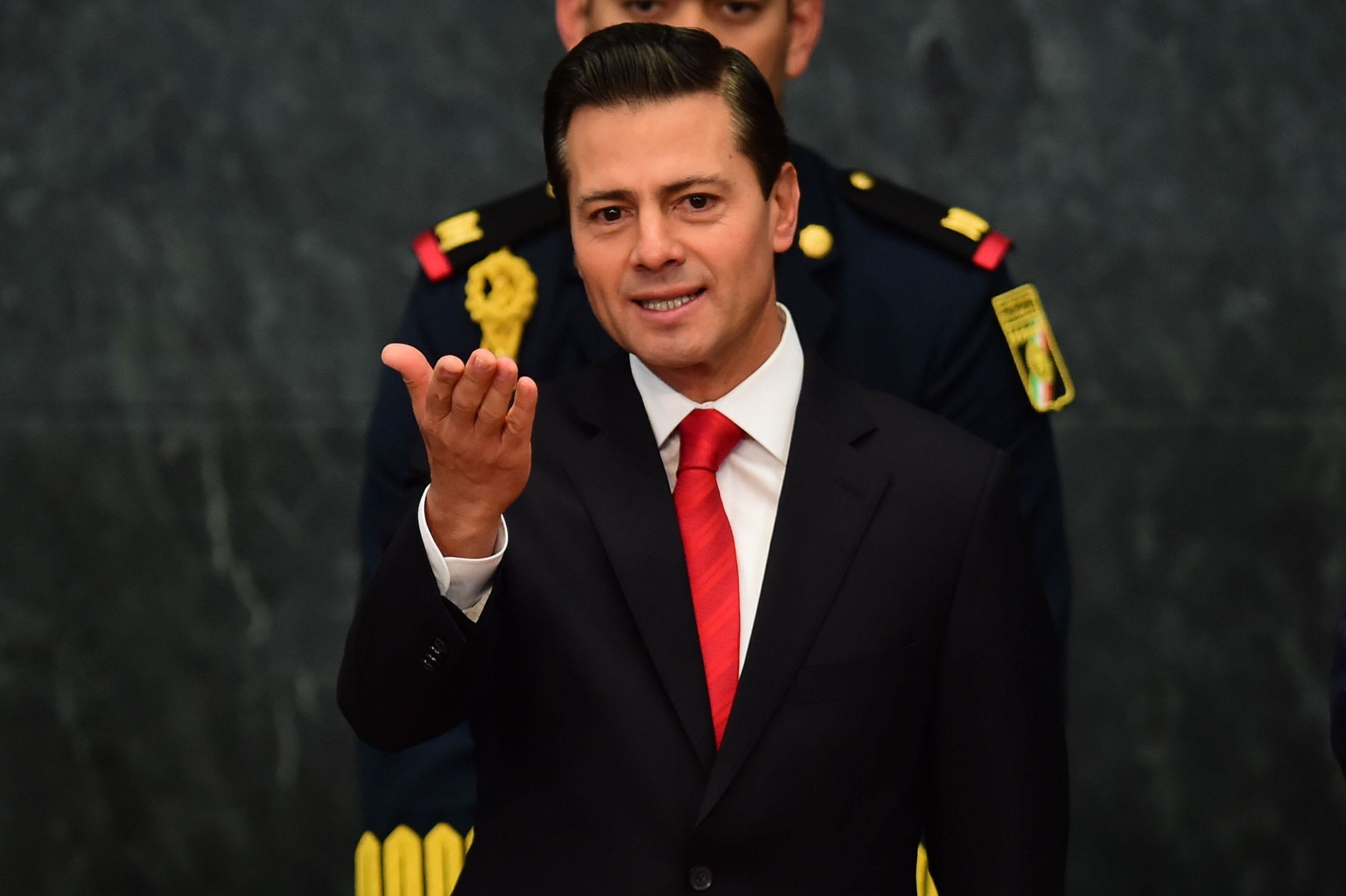 Mexico will never pay for President Donald Trump's proposed border wall, the country's president said in a televised address Wednesday.
"I regret and condemn the decision of the United States to continue construction of a wall that, for years, has divided us instead of uniting us," President Enrique Pena Nieto said. "I have said it time and again: Mexico will not pay for any wall."
He continued: "Mexico gives and demands respect as the completely sovereign nation that we are."
Trump moved to tighten U.S. border controls Wednesday, signing an executive order that directed construction to start on the wall, as well as measures to limit immigration by targeting "sanctuary" cities, those that prevent illegal immigrants from deportation.
"Beginning today, the United States of America gets back control of its borders," Trump said. "We are going to save lives on both sides of the border."
On the U.S. presidential campaign trail, Trump had promised to make the neighboring country pay for the wall. Nieto faced domestic criticism for hosting the construction magnate, who has also called Mexican immigrants "rapists," in August before his election victory.
Nieto is set to meet with Trump in Washington Tuesday but is now considering whether to travel to the Capitol. Mexican Foreign Minister Luis Videgaray, in comments made to the Mexican Televisa television station, said that Nieto would think again about making the trip but that the "meeting stands for now."
In response to the executive order, Nieto said he would speak with Mexican lawmakers and governors before agreeing on the "next steps to take."
Opposition senator Miguel Barbosa called the wall an act of "aggression against Mexico, against Latin America, against the world, against freedom." He called on Nieto to stand up to Trump.
Other Mexican politicians past and present said he should go to Washington to put forward Mexico's case. Presidential election runner-up Andres Manuel Lopez Obrador said that Nieto should "fight for freedom, not beg for it."