Mexico's Obrador Says He Doesn't Need Bodyguards—The People Will Protect Him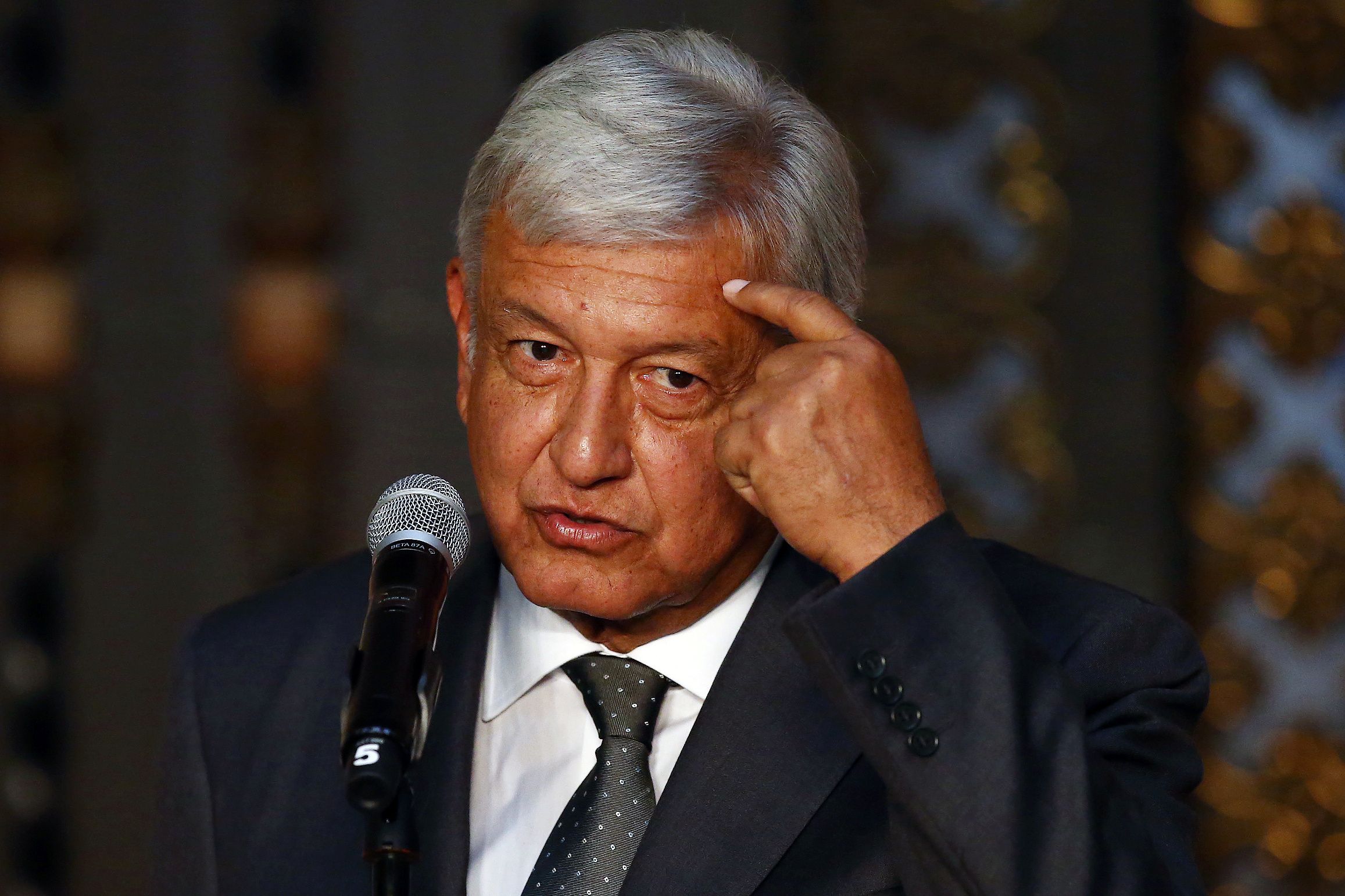 Mexico is in the grip of a wave of violence that looks set to push the annual death toll to its highest-ever level. The election on Sunday marked the culmination of the bloodiest political season in the country's history, as145 politicians had been murdered by drug cartels looking to install their allies in key posts and eliminate their rivals.
Nonetheless, the most prominent politician of all—President-Elect Andrés Manuel López Obrador—claims he will waive the right to bodyguards and rely instead on the protection of Mexico's citizens, the Associated Press reported.
"I don't want bodyguards, which means the citizens will take care of me and protect me," Obrador told reporters Tuesday after meeting with outgoing President Enrique Peña Nieto.
The 64-year-old leftist has made the promise before. At a rally in May, Obrador told supporters, "I don't want to go around surrounded by bodyguards. I want you to take care of me, I want the people to look after me."
The Mexican secret service is a unit of the army, and Obrador has said he will dissolve the service back into the larger military structure. "He who fights for justice has nothing to fear," the president-elect said. "I do not want to have bodyguards."
Obrador comfortably secured victory in Sunday's presidential elections thanks to his populist appeal and anti-corruption message. Refusing a security detail is one of several pledges made to bolster his man of the people image.
He has already said he will not live in the presidential palace in Mexico City, known as Los Pinos—the Pines. Obrador said "I won't live in a mansion of any kind," promising instead to turn the building into a public arts center. He also vowed to sell the presidential plane and stop officials using private jets and helicopters to travel around the country, claiming "we cannot have a rich government and a poor people."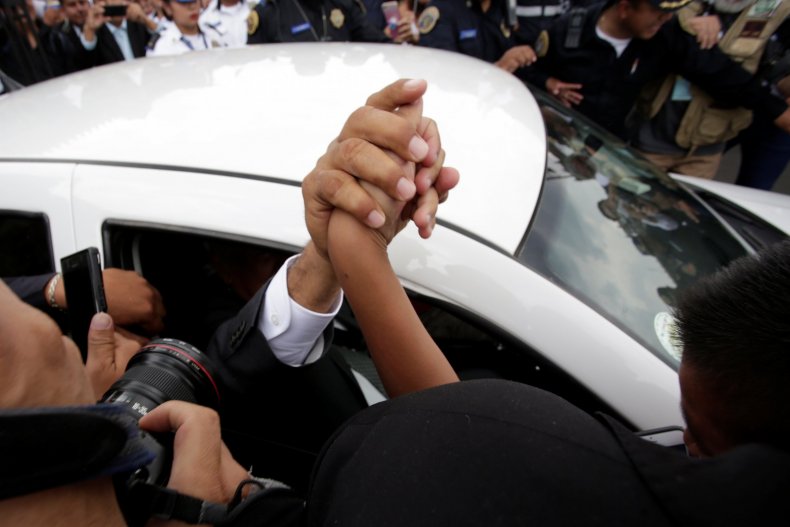 Obrador also said he will reduce his own salary to earn half that of his predecessor. Helped by wage cuts for other top officials, he claimed the savings will be passed on to normal citizens. "The teachers will earn more, the nurses, the doctors, the cleaners, the police, the soldiers, the marines," he said.
His break with convention seems to have appealed to Mexican voters, who gave him 53 percent of the vote against three competitors. But some observers believe Obrador is taking too large a risk. Jose Antonio Crespo, a political analyst at Mexico's Center for Economic Research and Teaching, told the Associated Press that waiving protection is "an act of absolute irresponsibility."
"It is a little demagogic to say: 'I am just like anybody else, I have no privileges,' when he isn't just an average citizen, he is a head of state," Crespo said. "A good part of the country's stability and rule of law depend on his security and health.