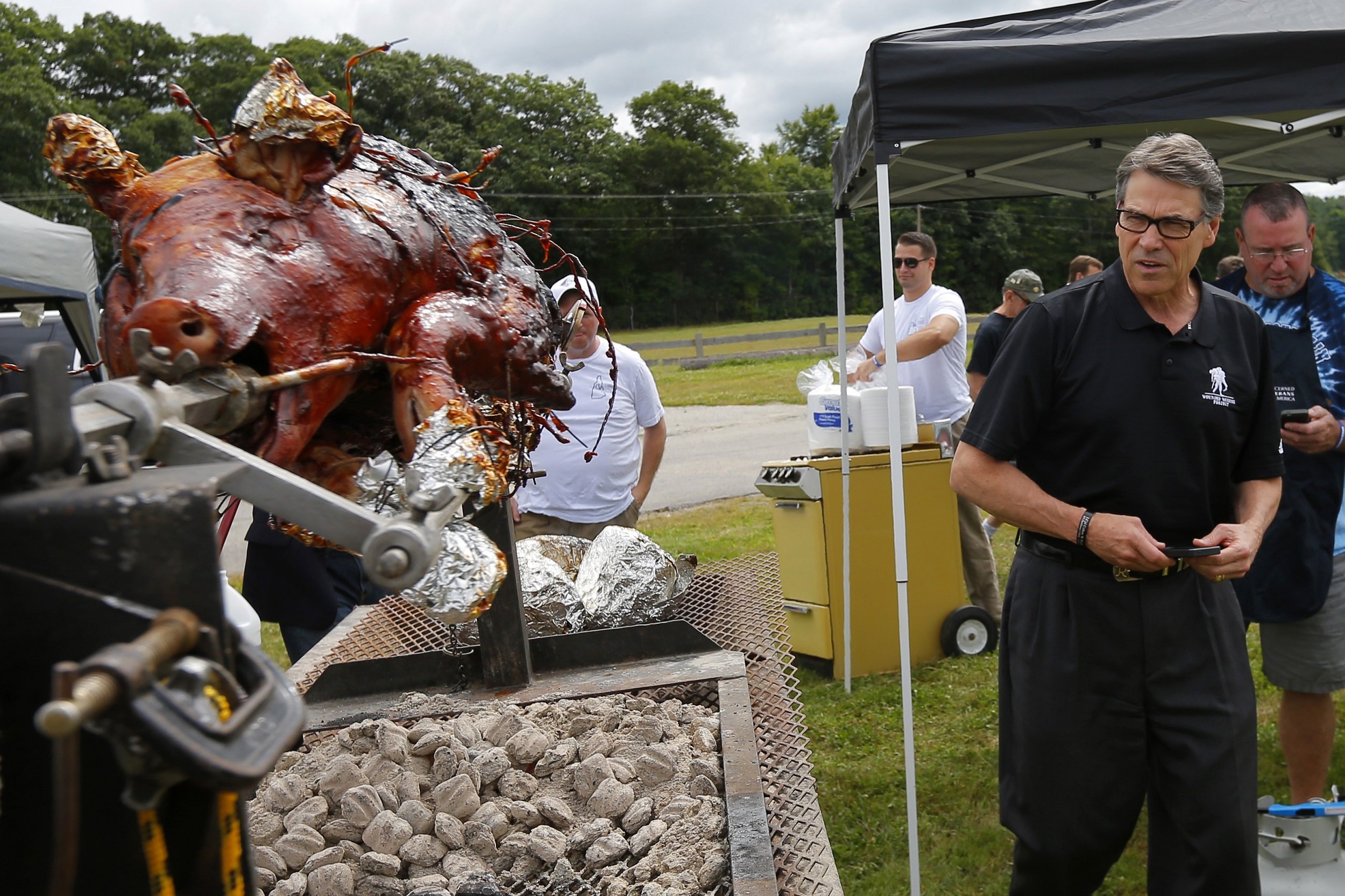 MEXICO CITY (Reuters) - Texas Gov. Rick Perry's deployment of National Guard troops on the U.S.-Mexican border is "reprehensible" and puts neighborly relations at risk, Mexican President Enrique Pena Nieto said in an interview published on Friday.
Perry, considered a possible contender for the 2016 U.S. Republican presidential nomination, in July ordered up to 1,000 Texas National Guard troops to the border, citing an influx of child migrants from Central America and drug cartel criminality.
Critics have charged him with using the deployment to raise his national profile by latching onto the hot-button political issue.
"Not only is it displeasing, but I think it's reprehensible," Pena Nieto told Mexican daily El Universal in an interview published on Friday. "It is an attack on good relations and neighborliness."
State National Guard troops are not authorized to apprehend migrants who cross the border illegally, but Perry has said their presence on the border will help "deter criminal activity".
Pena Nieto said Perry's decision contrasts starkly with other U.S. states, like California, which have embraced more immigrant-friendly policies.
"The policy is completely unacceptable and it does not embody the spirit of cordiality and friendship between two nations," he added.
Mexico has recently stepped up efforts to register people entering its southern border with Guatemala, but the frontier is highly porous. U.S. citizens entering Mexico are required to show a valid passport.