MGM Redesigning Casino Security Uniforms After Complaint They Resemble Holocaust Imagery
MGM Resorts International is changing the design of their security uniforms after a patron pointed out that the shirts resemble the badges Jewish people were forced to wear in Nazi Germany.
When Ohio resident June Scharf went to the MGM Northfield Park Casino near Cleveland to see Colin Jost on July 13, she was shocked when she saw the security uniforms, which include a yellow polo shirt with a six-pointed star over the left breast. Inside the star is the MGM lion logo.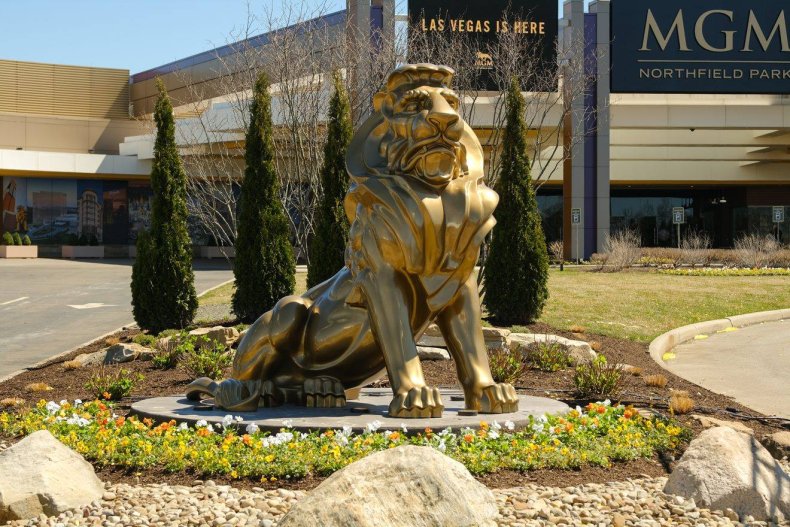 In Nazi Germany, Jewish people were forced to wear a large yellow badge, featuring a Star of David with the word "Jude," German for "Jew," in the center.
"I have family that died in the Holocaust," Scharf told Cleveland Jewish News. "So, I feel very close to that experience. And I take it seriously and seeing that imagery takes me right back to that past which is painful. A star on a yellow shirt screams the Jude stars that they made Germans wear, German Jews. My grandfather was German and he left Germany, but other members of his family perished."
Scharf realized the similarity wasn't intentional, but still thought it was shocking. She told the Las Vegas Review-Journal she thought some people "are not aware of what a six-pointed star, particularly set against a yellow background, represents historically."
"Some people on the MGM staff need to become woke to what their design invokes and triggers among those sensitized to history," she added.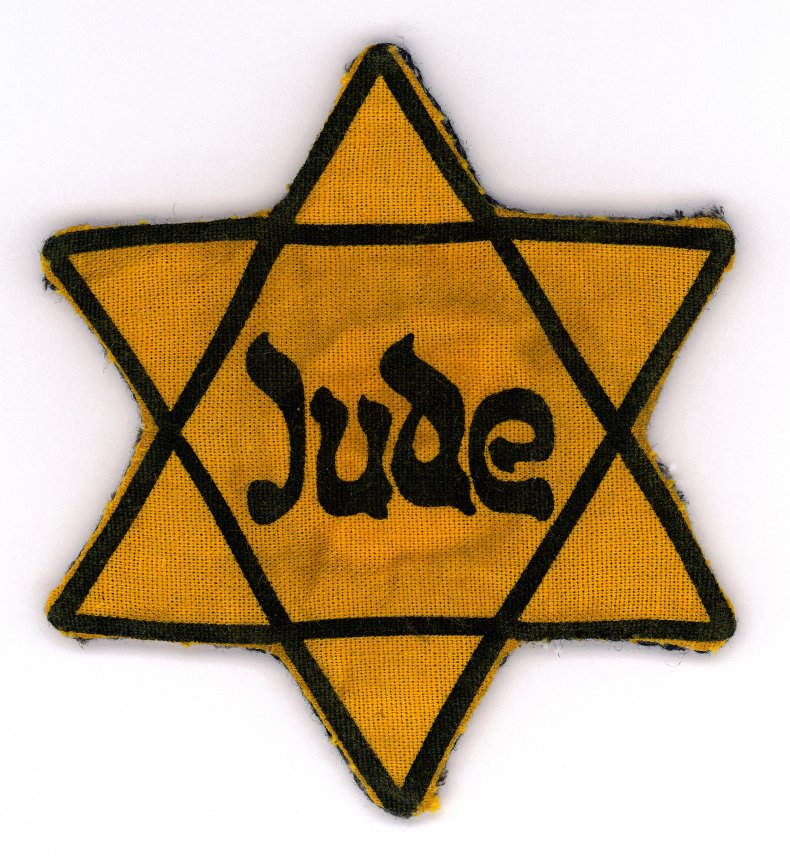 Though Scharf saw the design at the Ohio casino, the uniforms are worn at other locations, including the MGM Grand in Las Vegas.
Scharf reached out to a local newspaper, the Cleveland Jewish News, after she was unable to leave a message with the casino. A day after the paper looked into Scharf's claims, MGM replied saying they were going to redesign the uniforms, which had only been in use for just over a year.
"We appreciate this being brought to our attention and will begin the process of changing the badges on the uniforms in question," Debra DeShong, senior vice president of corporate communications for MGM Resorts International, wrote in an email to the paper. "We regret anyone was offended — it was certainly not our intention. We are committed to ensuring that everyone feels welcome on our properties. Diversity and inclusion is at the core of our company's values."
When DeShong's reply was relayed to Scharf, she accepted the apology. She told Cleveland Jewish News, "I have a lot of respect for their interest in making a necessary change. I'm grateful for their swift and comprehensive approach."
Though MGM is working on changing the uniforms, there is no definitive timeline as to when the new design will be unveiled.