Plane Debris Found on Reunion Island Definitely from MH370, French Investigators Determine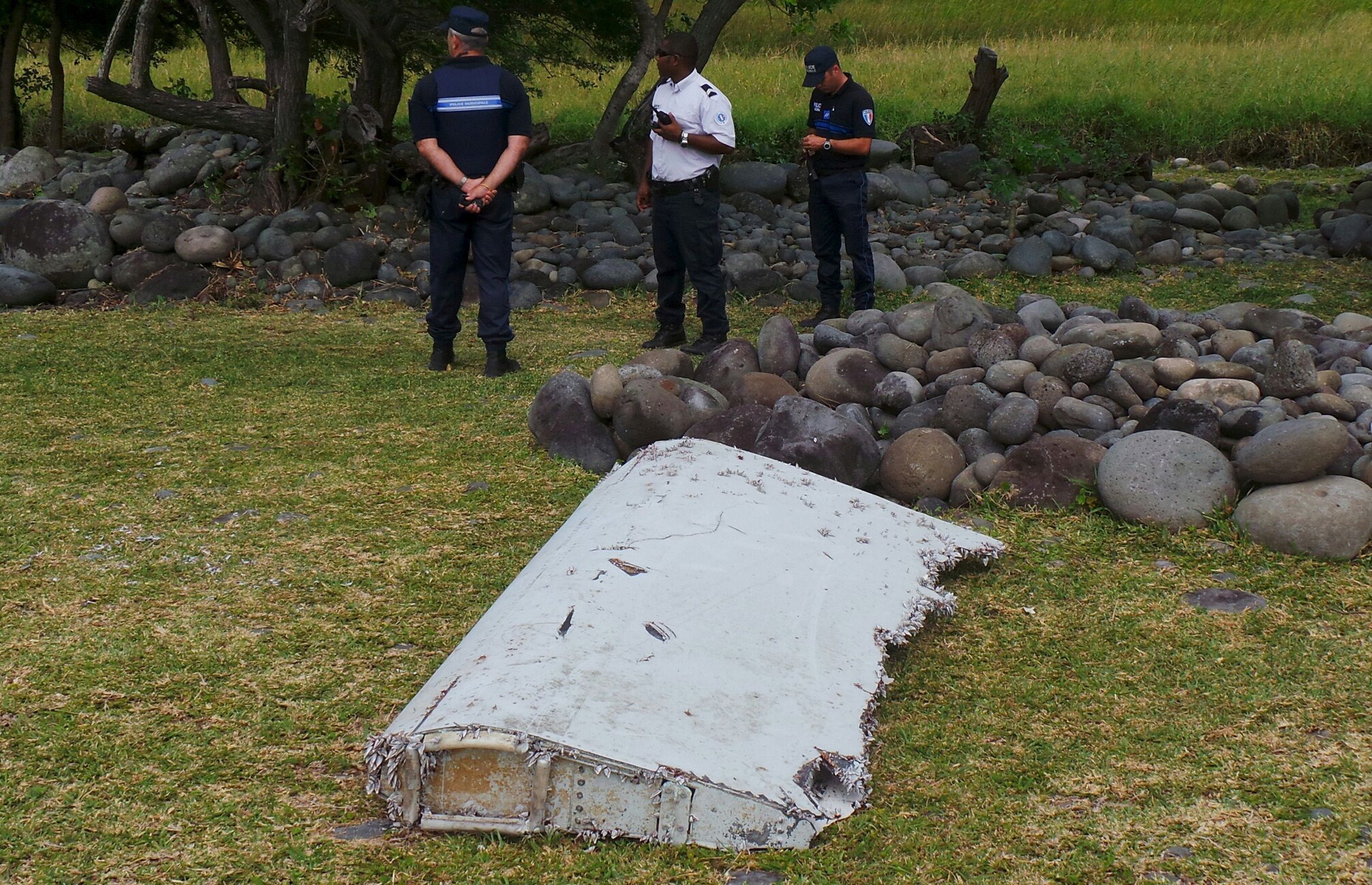 French investigators confirmed plane debris found on Réunion Island is indeed from Malaysia Airlines Flight 370, which went missing on March 8, 2014 with 239 people on board.
In early August, Malaysia's prime minsiter Najib Razak said the debris, a flaperon, was from the plane, but French investigators did not immediately confirm his claim. The island is a French terroritory and much of the investigation was handled in France.
A month after Razak's remarks, the French have been able to definitively determine the debris is from MH370. The investigation was delayed because a plate with a serial number which could quickly match the part to the plane was missing. There was also mystery around a maintenance record that didn't match the found flaperon and about how the debris floated. This confusion was put to rest on Thursday morning.
MH370 is the only missing Boeing 777 in the world, afterall, and the part is from such a plane. This is the first fragment of the plane which has been found.