MH370 Malaysia Airlines Captain 'Deliberately Evaded Radar,' Crashed Plane in Murder-Suicide, Investigators Say
The captain of the MH370 Malaysia Airlines flight "deliberately evaded radar" and crashed the plane in a murder-suicide that killed 239 passengers more than four years ago, according to aviation experts.
The mysterious disappearance of the Boeing 777 flying from Kuala Lumpur to Beijing has puzzled the world, but a panel of investigators claim they have worked out what happened on board the flight in 2014.
Appearing on Australia's 60 Minutes, the team of investigators, which included a man who led the search for two years, said Captain Zaharie Amad Shah orchestrated the crash and did everything he could to ensure it went as planned.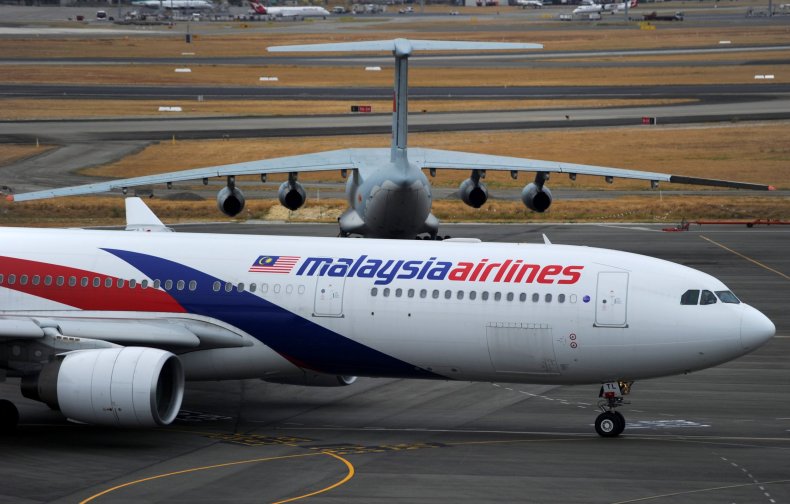 In 2017, the biggest underwater search in history by the Australian Transport Safety Bureau was terminated two years after MH370 disappeared. Martin Dolan, who led the seabed search, told 60 Minutes: "This was planned, this was deliberate, and it was done over an extended period of time."
Dolan rejected the possibility that a terrorist group were behind the incident. "If this had been a terrorist event, it's almost invariable that a terrorist organisation will claim credit for the event. There was no such claim made," he said.
"He was killing himself; unfortunately, he was killing everybody else on board, and he did it deliberately," said Larry Vance, a Canadian air crash investigator. "There is no reason not to believe that the pilot did not depressurise the cabin to incapacitate the passengers."
Using an interactive screen, Simon Hardy, a Boeing 777 pilot and instructor, reconstructed the plane's route based on military radars. Hardy claims that Shah piloted the aircraft along the Malaysia and Thailand border—criss-crossing along the way to evade detection from either side.
"It did the job, because we know, as a fact, that the military did not come and intercept the aircraft," Hardy said.
Two of the people sitting on the panel also rejected the Australian Transport Safety Bureau's version of events which concluded an uncontrolled "death dive." Instead, they say that Shah piloted the aircraft a further 115 miles than is believed by authorities.
"I think someone was controlling the aircraft until the end," said Hardy. "This was a mission by one of the crew to hide the aircraft as far away from civilization as possible… Which puts us way outside the search area that is currently being done."
The experts also noted that evidence from the wreckage indicates that Shah was in full control of the craft.
Malaysia Airlines has not responded to Newsweek's request for comment.
Watch the full 60 Minutes segment below: