Exactly four years after Malaysia Airlines flight 370 vanished en route to Beijing from Kuala Lumpur, the fate of the plane still remains unknown. Questions still abound about the plane's disappearance, while the search for the airliner continues.
Here's what we know about MH370 four years after the flight was lost.
The Disappearance
Malaysia Airlines flight 370 was traveling from Kuala Lumpur to Beijing on March 8, 2014 when it lost contact with air traffic control. Two hundred and thirty nine passengers were on board the Boeing 777.
The First Search
After the plane vanished, Malaysia, Australia and China joined forces to launch an extensive search for the aircraft. The ensuing two year search for the flight was the costliest in the history of aviation at around $200 million, scouring some 46,000 square miles.
The search was officially called off in January 2017.
"Despite every effort using the best science available, the search has not been able to locate the aircraft," authorities said at the time.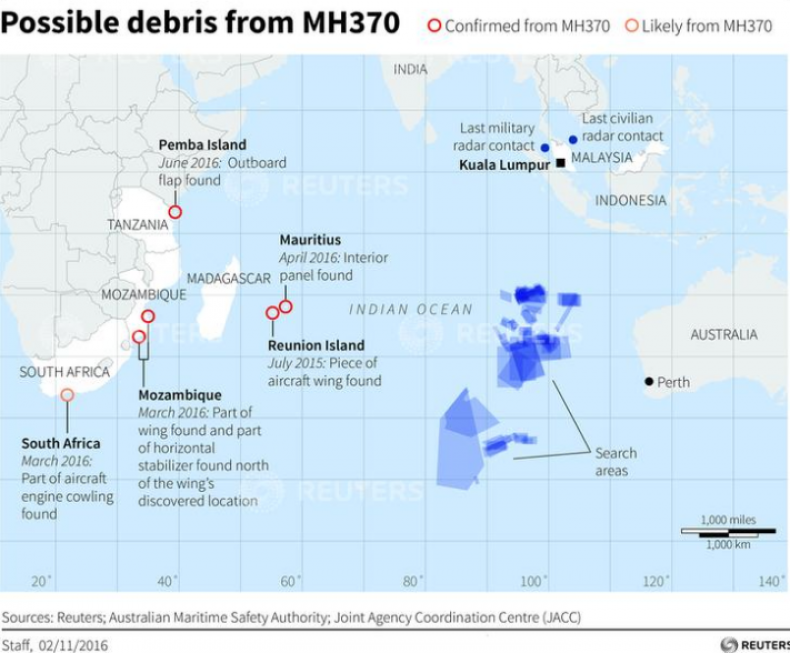 What Was Found
The initial search yielded only three pieces of debris collected from the Indian Ocean confirmed officially to be from the plane. Those included a portion of the left outboard flap and a portion of the right outboard flap, as well as the right flaperon, a flight control device located on the wing.
What Happened
Despite the multinational search, the fate of the plane remained unclear and questions about its final moments remained unanswered. Authorities were still unclear about who was in control during the plane's last moments.
Competing theories surfaced about what happened. Some believed it had been hijacked or that the pilots were in control of the plane, while others thought it was not controlled at the tiem of the crash.
Investigators, however, said they believed someone could have switched off the transponder on the plane before diverting the flight. The plane was believed to have crashed somewhere off the western coast of Australia, in the Indian Ocean.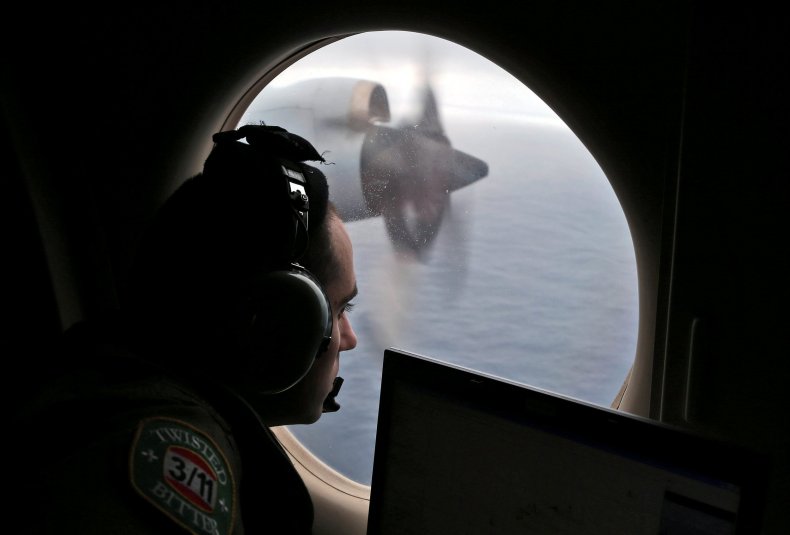 Renewed Search Efforts
After initial efforts were called off, the search was resumed in January by a private United States based technology firm called Ocean Infinity. The company struck a "no find, no fee" deal with Malaysia, agreeing that Malaysia would pay $70 million only if the plane was found.
Ocean Infinity was using submarine drone technology to focus the search precisely on specific areas of the seabed. The company planned to continue searching until the end of April.
Investigators were waiting to release the final investigation report until Ocean Infinity's search came to a close.
"In the event that the aircraft is found, the team will conduct further investigation," the investigation team said in a Tuesday statement, according to Channel News Asia. "If the aircraft is not found a decision is made to discontinue the search, the team will resume the completion of the report and release it in the months ahead."