Where Is MH370? Ocean Infinity Offers Update on Search for Missing Flight
Ocean Infinity, the company searching for the wreckage of missing Malaysia Airlines Flight 370, or MH370, that disappeared more than four years ago, has found no new signs of the airplane or its passengers, it said in a release Monday.
"Whilst it's disappointing there has been no sign of MH370 in the Australian Transport Safety Bureau search area and further north, there is still some search time remaining," said the company's CEO, Oliver Plunkett, in the release. "Everyone at Ocean Infinity remains absolutely determined for the remainder of the search."
The flight disappeared with 239 passengers on board while en route from Kuala Lumpur to Beijing on March 8, 2014. Minimal debris has been recovered from the plane, and it is still unknown what happened to it.
The Ocean Infinity team has been using the company's technology for capturing high-resolution data of the seabed while on board the Seabed Constructor vessel. Since this search began in January, the team has covered almost 30,000 square miles in search of the aircraft.
Just over a week into the search, the Seabed Constructor disappeared from radar and was missing for three days, The Guardian reported. Neither the company nor the government of Malaysia explained the disappearance.
Ocean Infinity's technology is built to explore the seabed in an efficient way that allows for multitasking, says the company's website. The company uses autonomous vehicles, some traveling thousands of feet underwater to collect data as they go. Others stay at the surface of the ocean to provide support.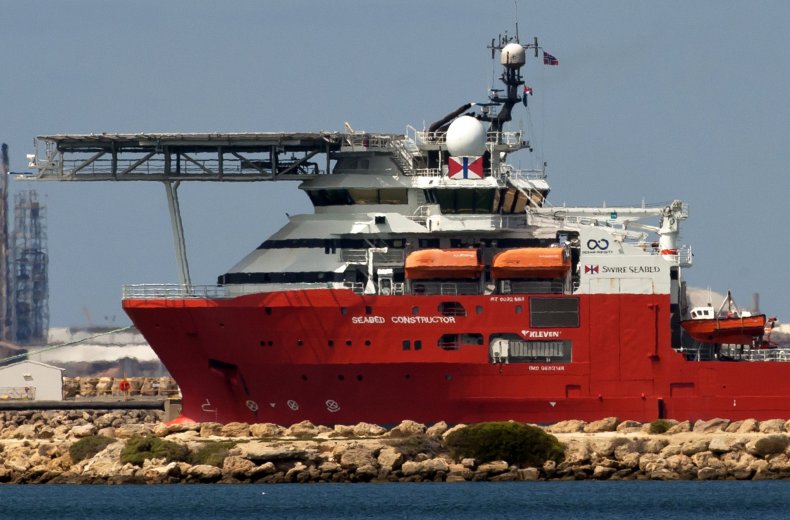 The ship and its crew are set to arrive back in Port of Fremantle in Western Australia soon to pick up a new crew along with fresh supplies before the search continues, the company said.
The company can't send out a crew for the entire year because of weather conditions, so the next phase will be some of the last search efforts the company can make for the year, said a release.
The Malaysian government accepted the company's offer to only pay for the services of the search if some sort of evidence came from it, the company announced in January.
"Whilst there can be no guarantees of locating the aircraft, we believe our system of multiple autonomous vehicles working simultaneously is well suited to the task at hand," Plunkett said in a statement.