Mia Farrow: What I Saw in South Sudan Shows Our System for Fighting Malnutrition is Broken | Opinion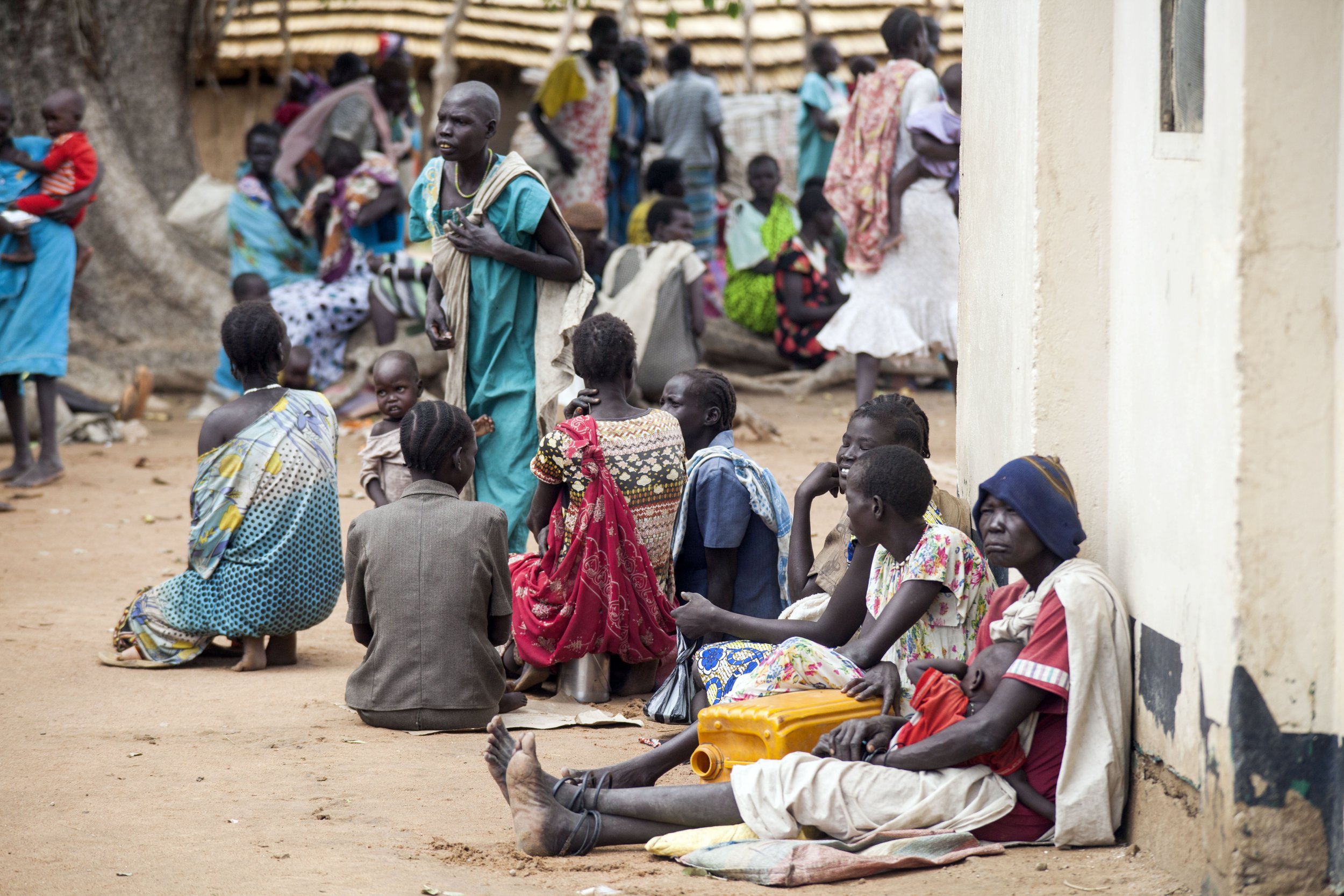 I've just returned from the world's youngest nation, and it is on life support. South Sudan has been riven by wars that have caused the deaths and displacement of millions of civilians. Four and a half million people have fled their homes, with two million now living in camps. Tragically, these are the lucky ones–they have access to meager food supplies, thanks to the concentrated humanitarian presence around them. And while the efforts of humanitarian actors are alleviating the suffering, nearly 7 million people, more than half of the entire population, face acute food insecurity. This year, a predicted 860,000 children will suffer from acute malnutrition. Babies die first.
During a previous stay in South Sudan, while visiting a clinic in the nation's capital, I met Miriam. The young mother was sitting on a wooden bench, holding an exquisite baby girl with enormous brown eyes that did not stray from her mother's face. But Miriam stared straight ahead as she told me that her baby was suffering from acute malnutrition. Seeking help, she had walked for five days in suffocating heat along dangerous roads to this, the nearest clinic. The baby, eyes still fixed on her mother, was making little, panting, gasping sounds. What happened then was something that will be with me for as long as I live. That little baby girl stopped panting. I won't try to describe the sound that came from Miriam. Her baby girl was gone.
There were no other options for Miriam, because according to current global guidelines, the treatment for acute malnutrition can be administered only in clinics. In South Sudan, clinics are either prohibitively distant or not accessible at all. The existing system enlists two separate U.N agencies, using two separate treatment products backed by two distinct supply chains, and it divides acute malnutrition into two categories, when in fact it is a one condition. This complex system is not only inefficient, but it was set up decades ago and it is not meeting the current needs.
The good news is that there is a better way forward. The International Rescue Committee, with whom I was traveling in South Sudan most recently, has been looking at acute malnutrition with fresh eyes. They have arrived at a solution that is effective, simple and seems so obvious. A solution that would have spared Miriam, and hundreds of thousands of mothers with the most fragile of children, the perilous trek to a clinic.
I visited communities where volunteer health workers trained by the IRC are diagnosing and treating malaria, pneumonia and diarrhea. But they must refer children with malnutrition to clinics miles away. Each of these women, mothers themselves, expressed their commitment to their neighbors and told me that they yearn to also treat one of the deadliest killers of all acute malnutrition. The only thing preventing them from doing so are the regulations of the current arcane system.
But the IRC has shown that community health workers can successfully treat severe acute malnutrition. In a new model, the treatment—a peanut-based nutritional supplement, easily administered—is brought to the child rather than the reverse.
Of course South Sudan is not alone. There are 50 million children around the globe who are, on this very day, suffering from acute malnutrition. Roughly 80 percent of them have no access to treatment at all. A better solution is in front of us and political will amongst aid organizations, UN agencies, governments and international donors is the first step. They should prioritize solutions that address acute malnutrition. This means supporting efforts for community health workers to treat it.
If only Miriam could tell those decision-makers about the long, last journey that her little daughter did not survive. She would surely say how very different things might have been if her baby could have been treated at home.
Actress and humanitarian Mia Farrow has joined the International Rescue Committee as an IRC Voice to bring awareness of the millions of children suffering from acute malnutrition and advocate for the IRC's new approach that can save more lives.
The views expressed in this article are the author's own.