Mia Farrow, Meghan Markle Fans, Slam '60 Minutes' Segment Calling It 'Bullying,' and 'Racist'
60 Minutes Australia has been garnered immediate international criticism across social media for interviewing far-right British commentator Katie Hopkins on their upcoming "character assassination" piece on Meghan Markle.
The segment—which hasn't even aired yet—has been the source of fury since its promo was released on Wednesday. The video promised to delve into how the Duchess of Sussex's bad PR is causing a "royal crisis"—and how the former actress went from "adored to insufferable" in less than a year. The show tweeted the promo on Wednesday saying, "How Meghan Markle lost her sparkle."
Snippets from the episode show Karl Stefanovic interviewing British TV personalities, declaring a "#Megxit"—and the video has caused intensive uproar and backlash.
Mia Farrow wrote on Thursday, "Shame on you for airing this trash. - Great Britain is fortunate to have this intelligent, compassionate, beautiful woman in the Royal Family. In her, Prince Harry has found happiness and for that we rejoice."
U.K.-based journalist Arvind Hickman wrote: "Does @60Mins realise how despised Katie Hopkins is in the UK and what her claim to fame is? When did she ever become an expert on the Royal family or anything British, other than UK bigotry? This is a really, really embarrassing oversight by Nine's flagship current affairs show."
Patricia Treble tweeted a response to Hopkins' inclusion in the segment, writing: "@60Mins (the Australian show) interviewed KATIE HOPKINS about Meghan, Duchess of Sussex. For those who don't know, Hopkins has pushed the "white genocide" conspiracy theory, calls migrants "cockroaches" plus other vile hatred."
The trailer also promises to delve into the "scandal, abuse and ... lies" surrounding Meghan's time as a royal. Fans of the show also complained about the "bullying" nature of the promo. One user said: "Put away the pitchforks@60Mins! Why are you attacking Megan Markle? Is bullying ok now? Or are you really scraping the bottom of the barrell for stories?!" Another said on Thursday, "#Racist #KatieHopkins at it again! Boycott this program don't fuel racism."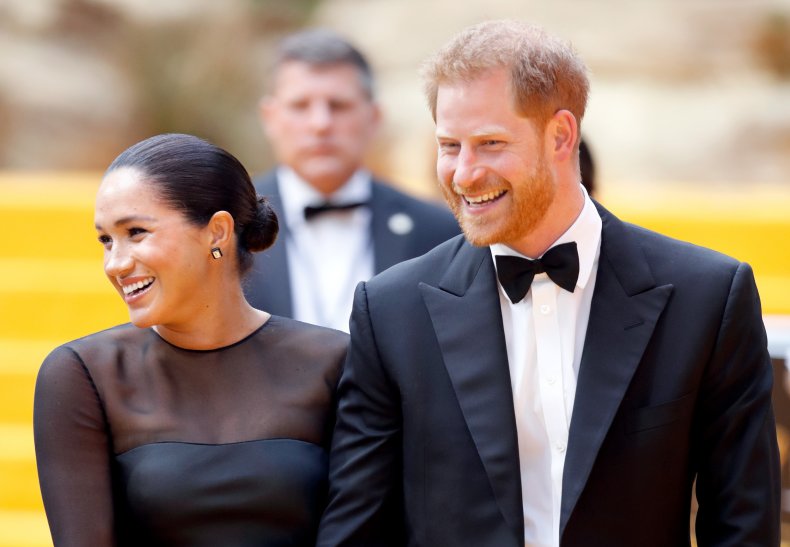 Katie Hopkins, the former Sun and Daily Mail columnist—who appeared on the British version of The Apprentice—has labeled Markle as a "budget Princess Di" in the past, but in the 60 Minutes promo, she launches into a verbal attack on the Duchess of Sussex.
"Meghan Markle is the biggest hypocrite there is," she tells Stefanovic in the video, describing the royal as a "no one." She then calls Markle, "the biggest b**** in Britain."
Hopkins seems undeterred by the criticism, tweeting on Thursday that it was "not bad for a woman without a platform or media voice" to be "trending in Australia and U.K."
Hopkins has often been labeled as "racist" and a "bigot" for her views about immigrants in British media.
The full 60 Minutes episode is meant to air on Sunday, September 8.