Republican Mia Love Officially Concedes Utah House Race to Ben McAdams, Democratic Opponent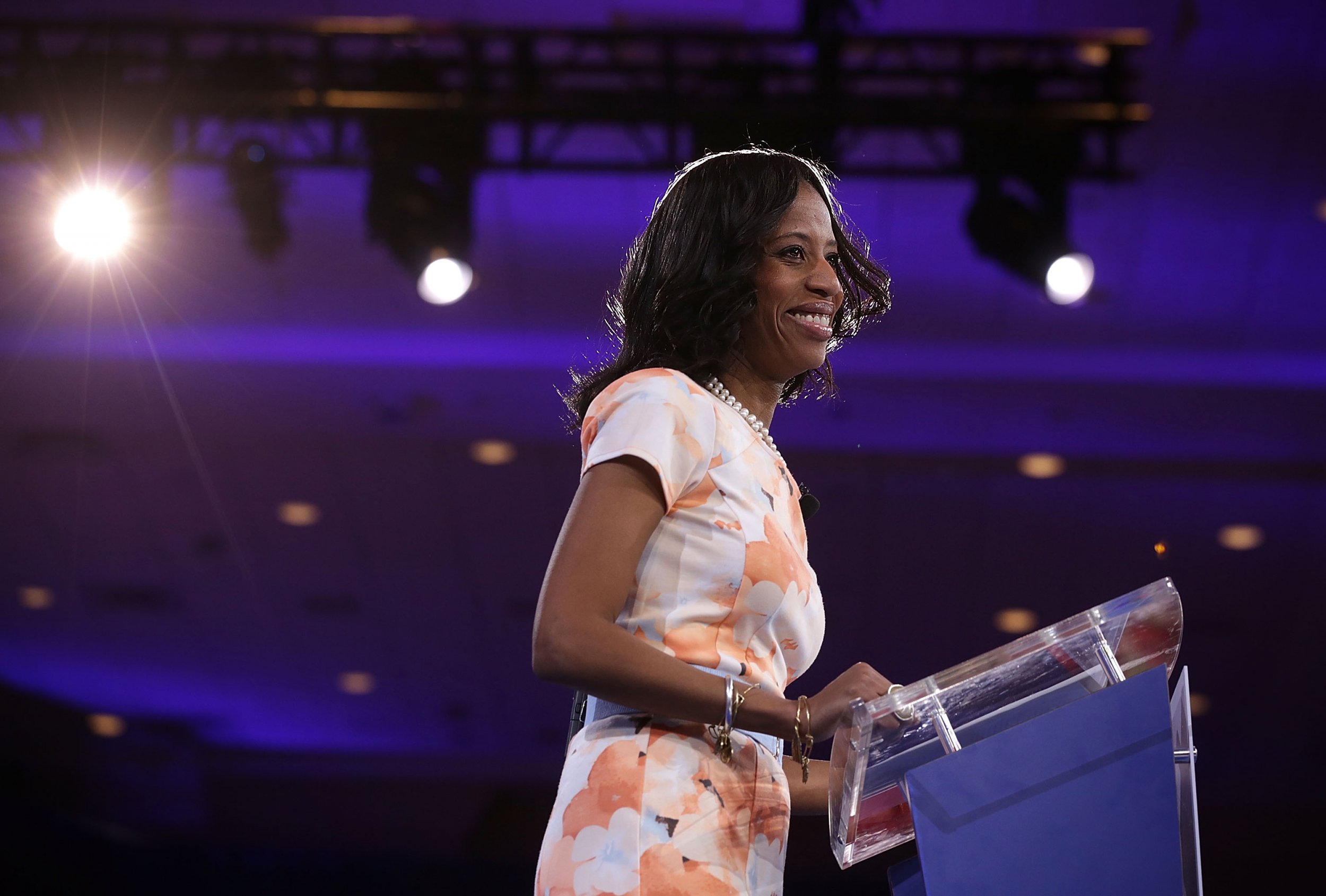 Republican Congresswoman Mia Love of Utah's 4th Congressional District, the woman President Donald Trump recently singled out at a press conference, officially conceded on Saturday to her Democratic opponent, Ben McAdams, days after the Democrat won with a razor-thin margin of less than 700 votes.
McAdams was declared the official winner after the results were certified on Tuesday, but Love had yet to issue a formal concession.
McAdams, the current Salt Lake County mayor, said on Twitter that he received a congratulatory phone call from Love Saturday morning.
"Today, I spoke with Rep. Mia Love who called to graciously congratulate me on the outcome of the election," McAdams said. "I thanked her for her service to our state and country. I wish her the best. There's a tremendous amount of work to get done and we need bipartisan unity to do it."
Love lost by just 0.26 percent, or 694 votes out of more than 269,000 cast, according to the state's final election results published on its website.
McAdams declared victory earlier this week after additional ballots that had yet to be counted were included in the results, all but declaring him the winner. McAdams' nearly 3-point lead over Love on election night slowly dwindled over the next two weeks to just a fraction of a percent as thousands of mail-in and provisional ballots continued to be counted. Love sued a local county clerk at one point, seeking to stop the counting of votes so that her campaign could issue challenges to mail-in ballots with signature discrepancies.
The Love campaign said it planned to hold a press conference this coming Monday at 10 a.m. A campaign spokesperson told The Salt Lake Tribune that, despite rumors, the campaign would not be announcing a legal challenge to the election results. The vote margin, being at 0.26 percent, was just 0.01 percent shy of being eligible for a recount, which a losing candidate could request if within 0.25 percent.
In 2014, Love became the first black female Republican elected to Congress. She was also the first Haitian-American elected to Congress from Utah.
President Donald Trump thrust the Utah congressional race further into the national spotlight after he berated Love during an extraordinary press conference the day after the elections. The president did not accept any blame for losing the House, mocked the Republicans who shied away from him on the campaign trail and took credit for maintaining control of the Senate.
"Mia Love gave me no love," Trump told reporters. "And she lost. Too bad. Sorry about that, Mia."
At the time, the race had not yet been officially called.
The seat was one of several surprising wins for Democrats that aided them in retaking control of the House.