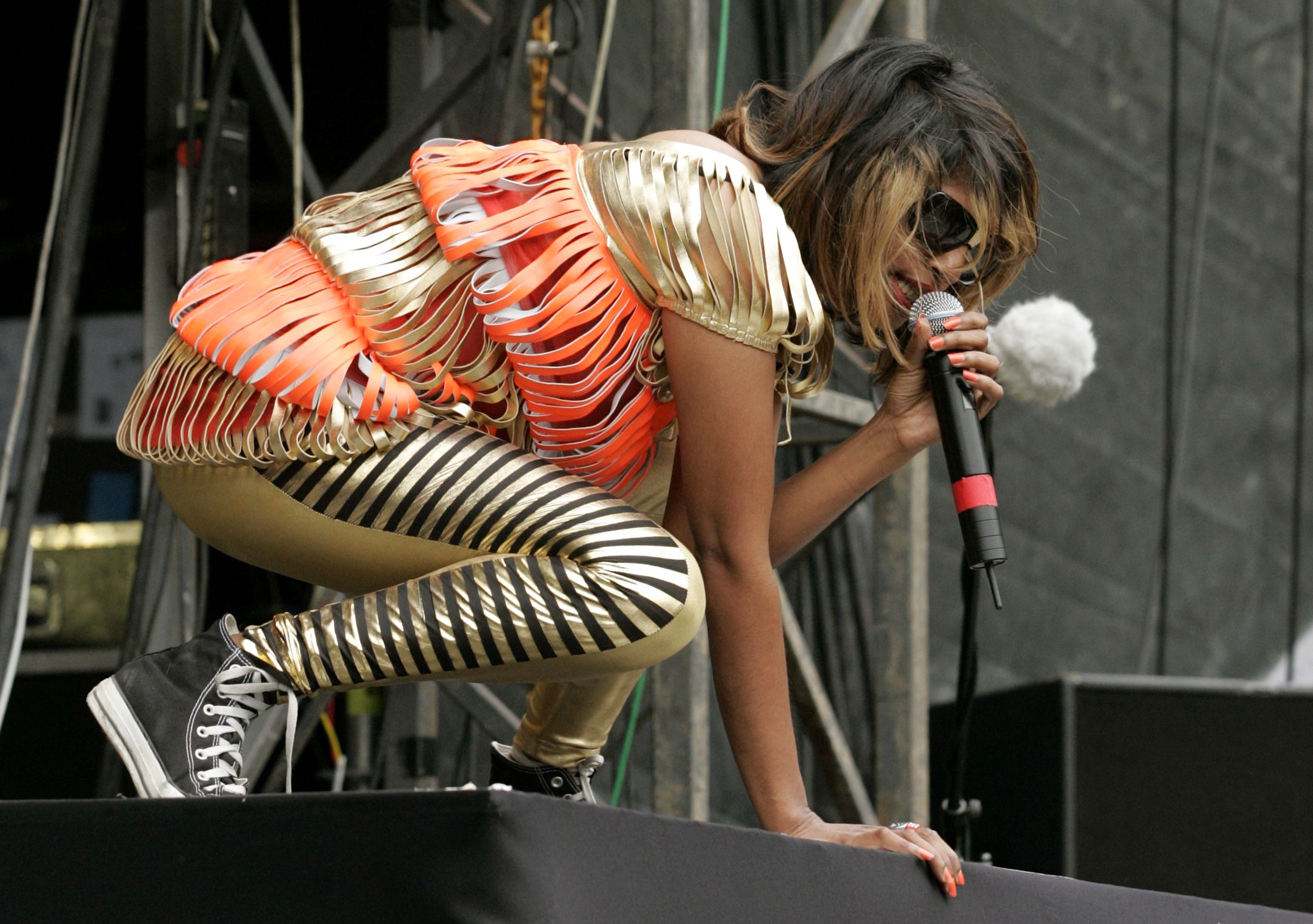 MIA is finally back with "Borders," the second single from her as-yet-to-be-released album Matahdatah. The single is, according to a statement from her label, "a truly global and characteristically DIY MIA project." Both "Borders" and the first single from the album, "Swords," will "ultimately come together in a larger body of work that explores the concept of Borders, an element which will be a full-length album and film experience called Matahdatah."
The video for "Borders," which MIA directed, dropped early on Friday. It's a visual feat, with striking images depicting hundreds of sullen people perched on boats, scaling fences, walking in the ocean and running across fields, mimicking the often fatal journeys that refugees take in search of a better life elsewhere.
Fittingly, the lyrics tackle global issues that have been gaining more and more exposure, both online and on the ground, especially where the contentious issue of refugees and police brutality are concerned. "Borders, what's up with that?" she asks in the song's first verse. "Police shots, what's up with that?" But she also questions more light-hearted colloquialisms, asking "what's up with that?" about Internet-favorite sayings like "being bae," "queen," "slaying it" and "killing it."
Matahdatah, MIA's forthcoming album, is due out via Interscope. A release date has yet to be announced for the ten-track LP. You can watch the video here.