Miami Baby Mauled to Death by Pit Bull While Sitting in Bouncy Chair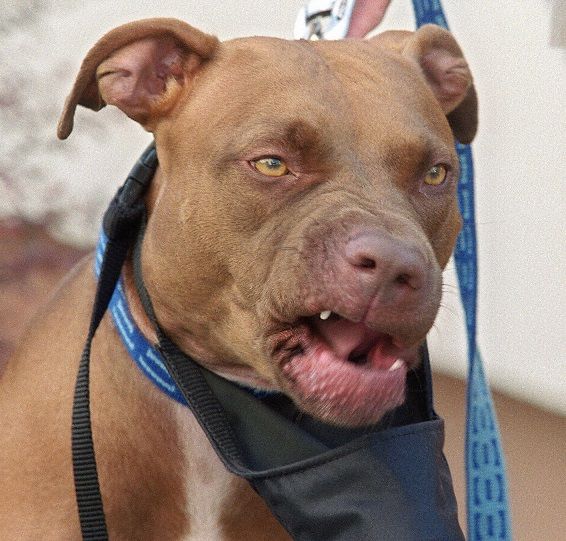 An 8-month-old baby girl has died after being mauled by a pit bull at her grandmother's home in Florida.
The girl, later identified as Liana Valino, was attacked at the property in Miramar on Wednesday morning after being dropped off by her mother.
The child was in a bouncy chair in the bedroom when she was attacked by the family pet, reports the Miami Herald.
"I'm numb right now, I don't feel," mother Brenda Villasin said, reports NBC Miami. "I can't express myself correctly. She was the best thing to ever happen to me. She smiled every morning. She was my world."
Villasin said she dropped off the infant at her grandmother's—who is the father's mother—every day so she can go to work and never thought an incident like this could occur.
"Nobody wakes up in the morning and thinks they are going to lose the person they love," Villasin said, reports WPLG.
Broward County Animal Services have since seized the pit bull believed to be responsible for the attack, as well as two other dogs which live at the address. It is unclear at this stage whether the pit bull will be euthanized.
"At this point it's an active investigation. It's unknown what the outcome will be of that investigation but we have detectives on scene," Miramar Police Officer Yessenia Diaz said.
According to dogsbite.org, on average nearly two thirds of all fatal dog attacks in the U.S. are committed by pit bulls.
The advocacy group also claim that between 2005 and 2017, 27% (116) of all fatal dog attack victims were either visiting or living temporarily with the dog's owner at the time, with pit bulls inflicting 73% (85) of these deaths.
Children aged below 9 years old comprised two-thirds (76) of the total number of these attacks.