Miami Cop Arrested After Video Shows Him Placing His Knee on a Woman's Neck
Miami Gardens Police Officer Jordy Martel has been fired and now faces charges after bystander video from January 14, 2019 showed him dragging a 33-year-old Black woman named Safiya Satchell out of her SUV, kneeling on her neck and using his Taser on her twice.
Satchell, who was four months pregnant, later miscarried. The video was recorded by her friend.
Martel, who is Latino, served as a law enforcement officer for two years. He now faces charges for battery and official misconduct after he allegedly filed two reports on Satchell's arrest containing falsehoods. He also has two unrelated complaints pending against him in the police department's division of internal affairs.
Satchell's arrest happened outside of Tootsies Cabaret, an adult club in Miami Gardens, a Florida city about 18 miles north of Miami. According to Martel's arrest report, he was working as an off-duty security guard at Tootsies when a manager complained that Satchell was "being disorderly and disrespectful" with staff. The manager asked Martel to issue Satchell a trespassing warning.
Martel reportedly confronted Satchell in her Mercedes SUV and asked her to exit the vehicle. When she allegedly refused, Martel claimed he tried to open the vehicle door but she closed the window on his hand. After exiting the vehicle, Martel resisted him by tensing her body, kicking and punching him in lip. He then used his Taser on her twice.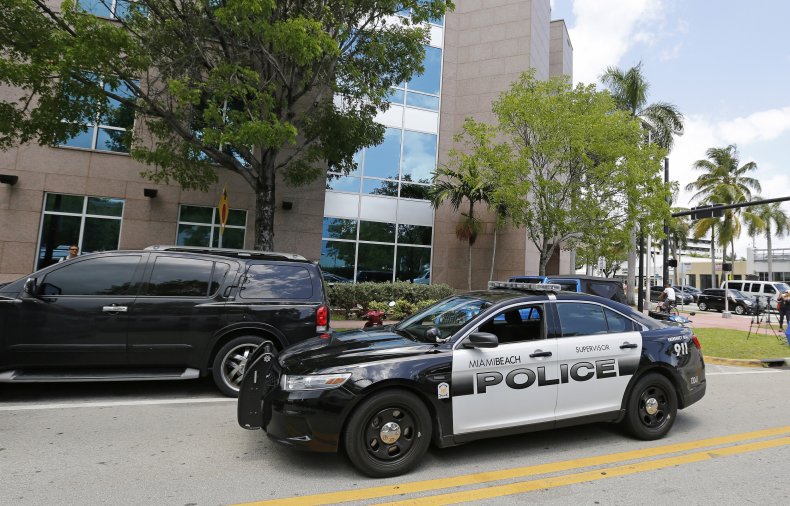 Satchell's defense lawyers gave her friend's video to Miami-Dade prosecutors and Florida Department of Law Enforcement. Martel had arrested Satchell on third-degree felony charges of resisting an officer with violence and battery on a law-enforcement office, however, the charges were later dropped by prosecutors.
"If you're an officer that has broken policy or acted under color of law with a belief that Black lives don't matter, you ought to be looking over your shoulder because the chickens have finally come home to roost," said Satchell's lawyer, Jonathan Jordan. "My client deserves to witness justice be served in this prosecution against this former officer where so many others in her position have not been as fortunate."
Newsweek reached out to Jordan for further information. This story will be updated with any response.
Martel was fired on June 18 over a complaint regarding his actions on March 21 when he and another officer were caught on video beating a Black man named Miguel McKay over the suspicion that McKay had been "doing doughnuts," or driving fast in circles, in a gas station parking lot. McKay said Martel and the other officer busted a window on his truck.
"I terminated the officers because the behavior was egregious and will not be tolerated at the department," Miami Gardens Police Chief Delma Noel-Pratt said in a statement.
The Local 10 TV news team reported that Martel was also under an internal affairs investigation for a February 2020 charge of improper procedure investigation and a March 2020 charge of excessive force.