Florida Shooting Spree Throughout Miami-Dade County Sees 12 Injured
At least 12 people, including a 16-year-old boy, have been injured in two separate shootings in Miami-Dade County, Florida.
The shootings occurred one after the other on Sunday night, according to several media outlets.
Eight people were injured when two men opened fire on a basketball court at West Little River Park before four were reportedly injured in another shooting in Allapattah later in the evening.
According to a Miami-Dade County Police Department (MDPD) statement, the first shooting happened in Little River Park at 10525 NW 25 Avenue at around 7.07pm.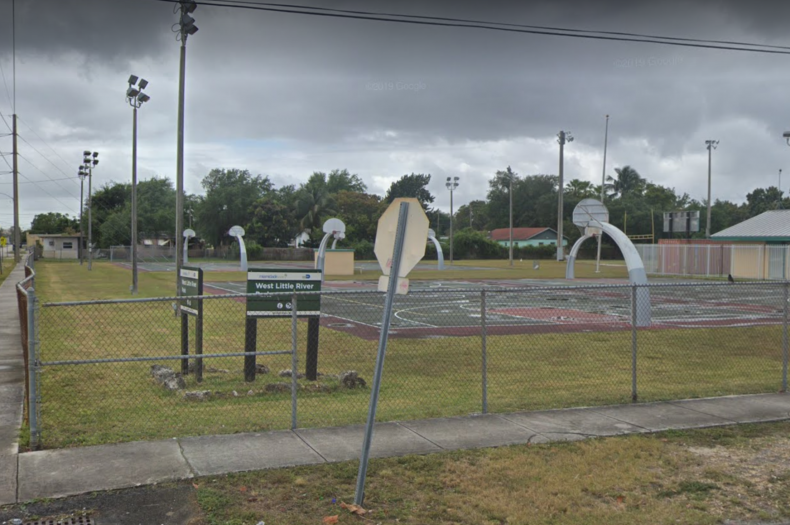 Police said their preliminary information revealed that two unknown males walked towards a basketball court and "began firing indiscriminately."
The two men then fled the scene on foot and the suspects still remain at large, MDPD added.
At least two teenage boys—one 16 and one 17—as well as six adults were shot in the park. Police said that Miami-Dade Fire Rescue transported seven of the victims to area hospitals.
The eighth was airlifted to Jackson Ryder Trauma Center—this was the 16-year-old boy, according to NBC.
Two victims were taken to hospital in stable conditions but six were transported in a critical condition, police added.
Alfredo Ramirez, Miami-Dade County Police Department director shared the tweet from the MDPD and wrote: "My officers are on the scene of another tragic shooting involving juveniles. This type of gun violence has to end. We must work together as a community. Anyone with information is urged to contact @crimestopper305 at 305-471-TIPS. All callers will remain anonymous."
Miami-Dade Police spokesman Angel Rodriguez told reporters that it is "too early to determine any motive," according to the Miami Herald. He reportedly added: "This is a senseless, heinous crime," before urging anyone with information to come forward.
The second shooting happened in the 3600 block of NW 25th Avenue Allapattah, the City of Miami Police said, according to NBC.
Four people were reportedly injured in the incident. They were taken to Jackson Memorial Hospital Ryder Trauma Center in stable condition, the broadcaster said.
Authorities reportedly added that it is too early to tell whether both shootings are related. Newsweek has contacted the MDCP and the City of Miami Police for comment.
It comes after a burglary suspect was shot and killed by police outside the county's Homestead Government Center earlier in the day.
The MDPD Homicide Bureau said they are investigating the police shooting involving multiple officers from the City of Homestead Police Department.
Uniform officers from the City of Homestead Police Department responded to a burglary in progress at a residence, a statement from MDPD said.
When officers arrived, the subject fled the scene on foot but as a perimeter was established, officers located the suspect in front of the City of Homestead City Hall.
The suspect shot at the officers and they returned fire, striking him.
Miami-Dade Fire Rescue responded but the suspect was pronounced dead at the scene. Investigators have recovered the subject's firearm on the scene.
Although no officers were injured, one of them was shot through the pants in the leg area, police added.