This Miami High School Prom Featured a Caged Tiger and Some Parents, Students Are Outraged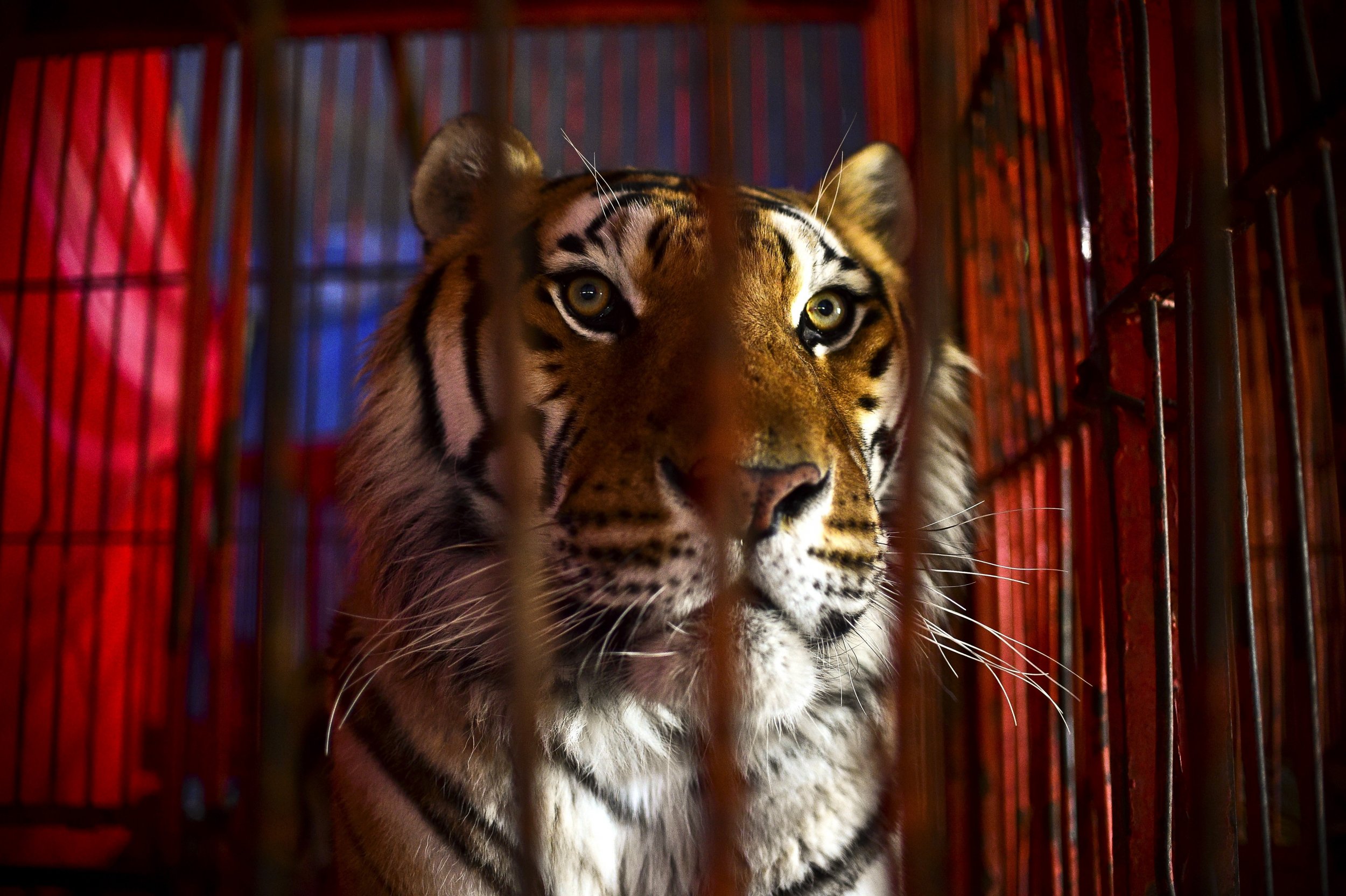 Students and teachers have condemned a Miami high school's decision to feature a caged tiger in its jungle-themed prom.
Videos of the Christopher Columbus High School (CCHS) prom posted to social media show flame throwers dancing around the room as the tiger paces around a small cage, appearing to be agitated.
"How shameful for Christopher Columbus High School... Showing its students on prom night who is the 'king of the jungle' this poor tiger was used as an EXOTIC amuesment for the mindless teenagers who were present," Mari-Cris Castellanos, whose brother attended the prom, wrote on Facebook, posting video from the event.
"It is not the [students'] fault to be so naive BUT it's the CCHS staff who arranged this event," Castellanos wrote, adding: "They are responsible for the tiger's misery."
Castellanos told CBS Miami that she and her family have long been animal rights activists, and said she believes having the tiger at the prom was a clear case of animal abuse.
Wendy Higgins, the Director of International Media at Humane Society International told Newsweek Castellanos and others "are right to be outraged at the utterly inappropriate display of a caged tiger at the prom."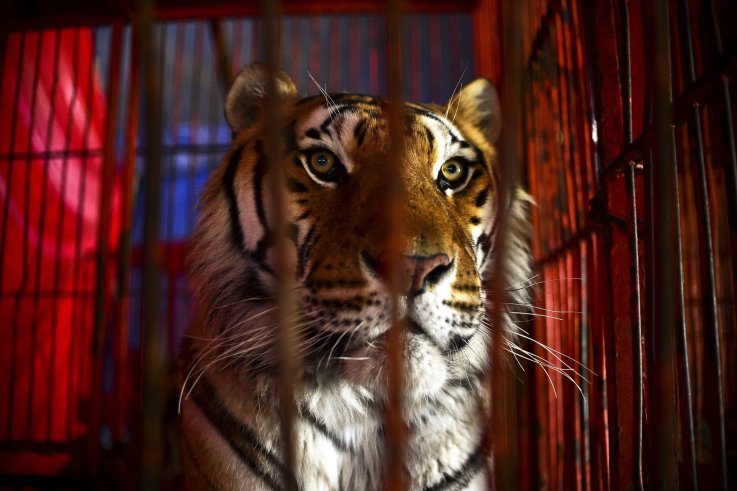 "Quite honestly, it beggars belief that anyone considered this to be a wise move in the first place," Higgins said. "From the video clip, it looks as though the tiger was in an agitated state and it's little wonder because being confined in a very small cage surrounded by loud noise, fire dancers and the constant flash of cellphone cameras was clearly not in the tiger's best interests."
"Wild animals are not amusement props, they are sentient creatures with complex physical, mental and environmental needs who deserve to be treated with dignity and respect," Higgins said, adding: "None of these can be met by a silly prom stunt, but I'm heartened that many of the students seem to have realised that this tiger didn't deserve the stress of providing their amusement."
Read more: Which state is the worst at protecting animals from cruelty?
In a statement shared online CCHS Principal David Pugh acknowledged students' concerns and apologized for the incident.
"Some individuals have expressed their sentiments about the use of animals as part of a performance at prom," he said. "We recognize this decision has offended some and for that we apologize," he continued.
Pugh insisted that the tiger was kept in a "controlled environment and handled by professionals approved by the Florida Fish and Wildlife Conservation," but said the school understands "how some individuals may be concerned."
"Moving forward, we will evaluate our current policies and procedures in the planning and management of school events, including the impact these events have on others. We all have learned a great deal from this experience," Pugh said.
Kate McFall, the Florida State Director of the Humane Society said the incident showed that "Florida urgently needs common sense regulations pertaining to wild animals."
"Allowing a caged tiger to be dragged to a high school prom is a perfect example of how Florida Fish and Wildlife should be more concerned with animal welfare and public safety instead of protecting an exploitative exotic animal industry," she said, adding that "something as reckless as this should be illegal."
"Besides the obvious cruelty to the tiger and other animals, this incident could have led to tragic consequences if any of these animals had escaped," McFall added.
"Kansas banned close encounters with big cats after a high school senior was mauled to death by a tiger. Florida should not wait for a similar tragedy before taking action," she said.
Updated | This article has been updated with comments from Humane Society Florida State Director Kate MacFall.
This Miami High School Prom Featured a Caged Tiger and Some Parents, Students Are Outraged | U.S.