Miami International Airport Closing Terminal Early Due to TSA Shortage During Government Shutdown
Miami International Airport announced it would close one of its terminals for three days because an increasing number of Transportation Security Administration employees are refusing to continue to work without pay during the partial government shutdown.
An airport spokesman told the Miami Herald that the security checkpoint at Terminal G would be closed beginning at 1 p.m. on Saturday in order to send federal security screeners to busier checkpoints.
Miami International spokesman Greg Chin said the airport has had TSA workers call in sick at twice the usual rate, and TSA managers were unsure whether they would have enough staff to operate the airport's 11 checkpoints during normal operating hours.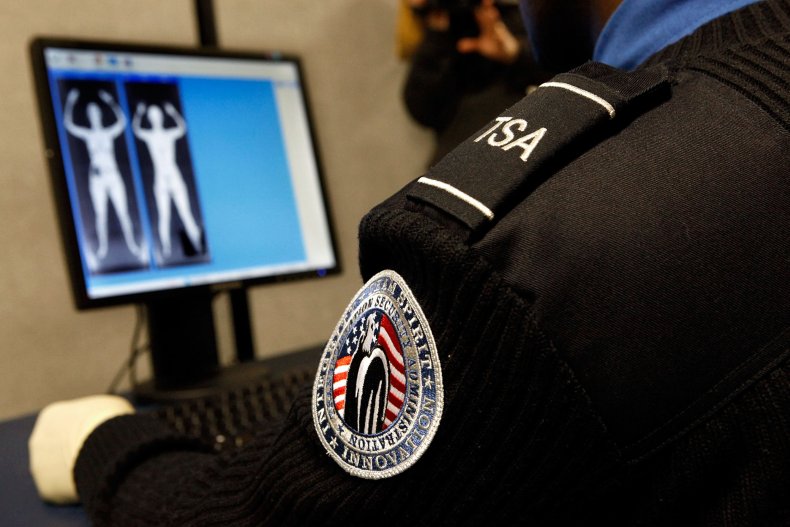 "We felt we had to make a decision before the weekend," Chin told the Miami Herald. "They're erring on the side of caution."
Terminal G, which houses Aruba Airlines, Sun Country and United, will reopen on Sunday morning only to close again at 1 p.m. Chin said that inbound flights would continue to drop passengers off at Terminal G, but outbound passengers would not have access to the gates once the security checkpoint closed.
United Airlines told The Miami Herald it did not predict passengers would be affected by the terminal's closure. "We will work to ensure we do everything we can for our customers, and we do not expect any operational impact," a spokeswoman said.
TSA screeners, who are considered to be essential, have been working without pay since a partial federal government shutdown began on December 22. Since then, hundreds of TSA workers from at least four major airports have called out sick, CNN reported.
TSA spokesman Michael Bilello acknowledged that callouts had begun over the holidays and had increased since then. Bilello told CNN that that agency was "closely monitoring the situation."
On Wednesday, TSA union president said some TSA agents had quit their positions or were considering quitting. Hydrick Thomas, the TSA council president for the American Federation of Government Employees, said in a statement that the decreased work force would "create a massive security risk for American travelers.
"The loss of officers, while we're already shorthanded, will create a massive security risk for American travelers since we don't have enough trainees in the pipeline or the ability to process new hires."
About 51,000 TSA agents are part of the 800,000 government employees who have either been furloughed or required to work without pay, and will miss this week's Friday paycheck.