Teachers Would Live At Schools Because They Can't Afford Housing Under New Miami Proposal
Miami education and housing officials are developing a proposal that would allow teachers to live on school properties as an alternative to Miami's rising cost of living and lower-than-average teacher salaries.
The Miami-Dade school system and Housing and Urban Development, the federal agency tasked with overseeing affordable housing, are debating adding a floor solely for living quarters to a middle school in Miami's Brickell neighborhood, according to the Miami Herald.
If successful, officials would then look at building a 300-unit complex next to Phillis Wheatley Elementary in Miami. A $215,000 grant to the nonprofit Miami Homes For All from JPMorgan Chase would be used to help implement the 300-unit plan, the Miami Herald reported.
Salary has been a hang-up for teachers living in one of the most expensive cities in the country. Last year, Miami outranked San Francisco and Manhattan as the worst city for renters, according to Forbes, which noted the city's low vacancy rates.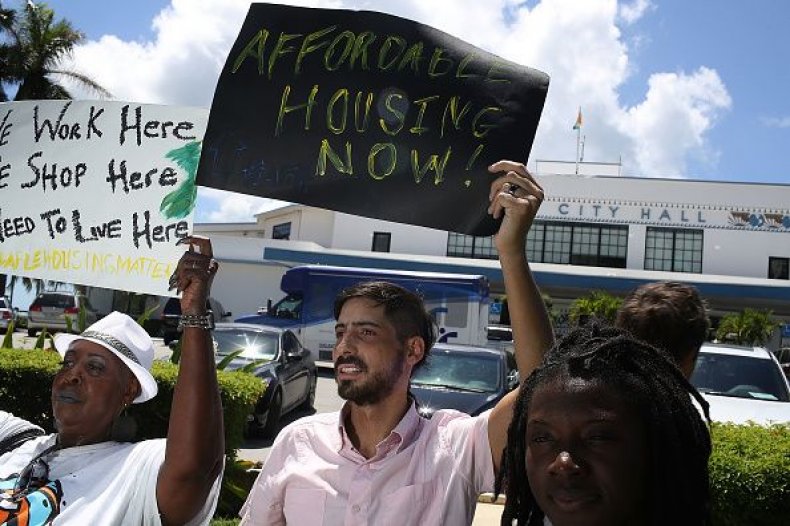 Florida was rated 47th worst state for teachers, according to a 2017 study by personal finance company WalletHub, which pulled data from the U.S. Census Bureau, the National Education Association and the Learning Policy Institute.
The study took factors such as teacher salaries and pensions into account, as well as turnover rates. While Florida does have higher-than-average starting salaries, the state fails in average teacher salary and pension.
The Miami Herald cited Miami with the 47th ranking out of 50 of the nation's biggest real estate markets through a study by Apartment List, which examined teacher salaries with rents. Teachers seen as "established" could expect to spend two-thirds of their income for a two bedroom Miami apartment, the study pointed out.
According to the National Education Association, the country's average teacher salary was $58,353 for the 2015-2016 school. In comparison, Florida teachers made an average salary of $49,199.
While county teachers would have precedence for the apartments, the Miami Herald reports that the school district wouldn't reserve units for teachers exclusively.