Watch: Model Caught on Surveillance Video Striking Panhandler With Bat, Killing Him
A Miami model is accused of striking a panhandler in the head with a bat and killing him after the two exchanged words. Surveillance footage released by the Miami-Dade State Attorney's Office shows the violent incident occur and the suspect fleeing the scene as the victim lay motionless on the ground.
Hivo Ronaldo Gonzalez, 32, is charged with second-degree felony murder after an argument with a panhandler named Pedro Cruz allegedly ended with Cruz's death. The two are seen arguing for a few minutes at a Miami gas station in June.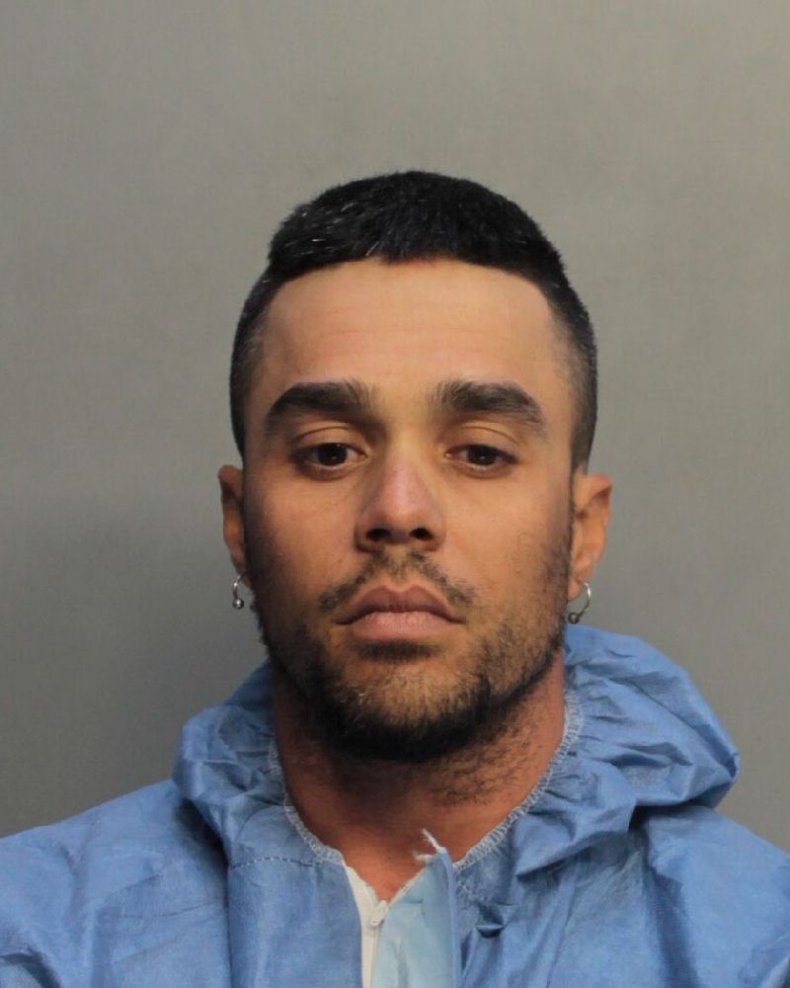 About two minutes into their exchange, Gonzalez can be seen returning to his pickup truck, retrieving a bat and chasing Cruz across the gas station. Cruz was struck twice in the head with the bat before he fell to the ground.
The 49-year-old panhandler failed to get up and died days later at a Miami hospital, the Miami Herald reported.
Gonzalez, who was towing his boat at the time and was with a friend, can be seen driving away after Cruz fell to the ground. He was later arrested at the Pelican Harbor Marina. According to Gonzalez's arrest record, he "did not call 911, and did not render aid to the victim."
Investigators recovered the fish bat, which is used to subdue large fish after they are caught, The Miami Herald reported.
However, Gonzalez's defense attorney claimed his client did not know Cruz had been fatally struck. Attorney H. Scott Fingerhut told the Miami Herald that Cruz had repeatedly threatened Gonzalez and his friend after they refused to give him money.
"This is a really good-natured guy who believed he was put into a life-or-death situation," Fingerhut told the newspaper. "We are deeply sorry about what happened to Mr. Cruz. The bottom line: Hivo Gonzalez is no killer."
Court records show Gonzalez previously faced charges for marijuana possession, theft, loitering, firearm use, grand theft, possession of drug paraphernalia and armed illegal drug trafficking.
Cruz had also been arrested at least a dozen times for drug possession, trespassing and aggressive panhandling, court records revealed.
Gonzalez is being held at Metro West Detention Center on no bond, according to jail records reviewed by Newsweek. He is scheduled back in court for a hearing on August 30.