Miami Cop Removed From Duty After Video Shows Him 'Kicking Prone Suspect in the Head'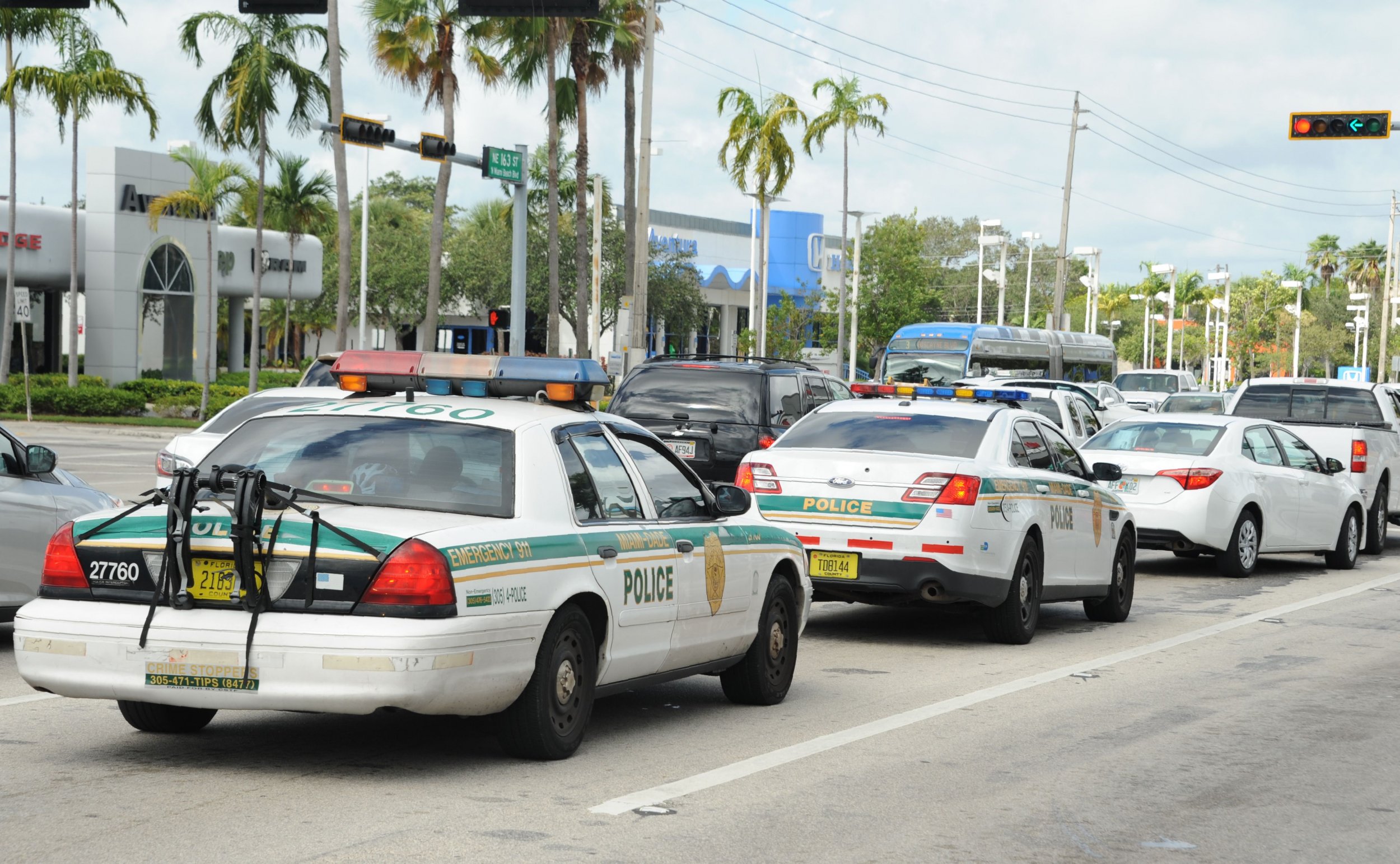 Miami Police Chief Jorge Colina announced Thursday that the officer seemingly filmed kicking a suspect in the head after they had already submitted to arrest has been relieved from duty.
The video, filmed by resident Lisa Harrell, shows the suspect, accused of grand theft auto, lying on the ground, face-down. Another officer approaches the man to handcuff him.
Shortly after, another officer, identified as Mario Figueroa, runs onto the scene and appears to kick the suspect in the head, before kneeling over him and appearing to put his arms around his head. Reacting to the kick, Harrell can be heard saying "ooh, you ain't have to do all that buddy, you tripping."
Posting the video to Facebook, where it has been viewed hundreds of times, Harrell wrote: "City of Miami getting [too] reckless. He was down already. Didn't have to kick him!!!"
"He was not resisting arrest, he got on his knees and put his hands on his head. He willingly laid down," Harrell said, adding that the kick had been "uncalled for."
Harrell vowed she would "not let this go unnoticed," later posting an update saying the officer had been relieved from duty, adding the "city of Miami clearly see a violation."
Colina said the video, which has been viewed tens of thousands of times, depicted a "clear violation of policy" and said the Miami-Dade State Attorney's Office had been contacted.
After watching the video, Miami-Dade State Attorney Katherine Fernandez Rundle said in a statement on Twitter she was "shocked and appalled" by what she saw. She said she had assigned Assistant State Attorney Johnette Hardiman of the Public Corruption Unit to launch an investigation.
Figueroa is in his 20s and has served on the force for less than five years, a Miami police spokesperson told The Washington Post.
They said the officer will be on paid leave as the investigation into his actions is carried out.
The suspect kicked by Figueroa has been identified as David Vladim Suazo, 31, who is facing a number of charges including grand theft auto and fleeing an officer, according to the Miami Herald.