Miami Penthouse Hits the Market for 33 Bitcoin, No Other Form of Payment Accepted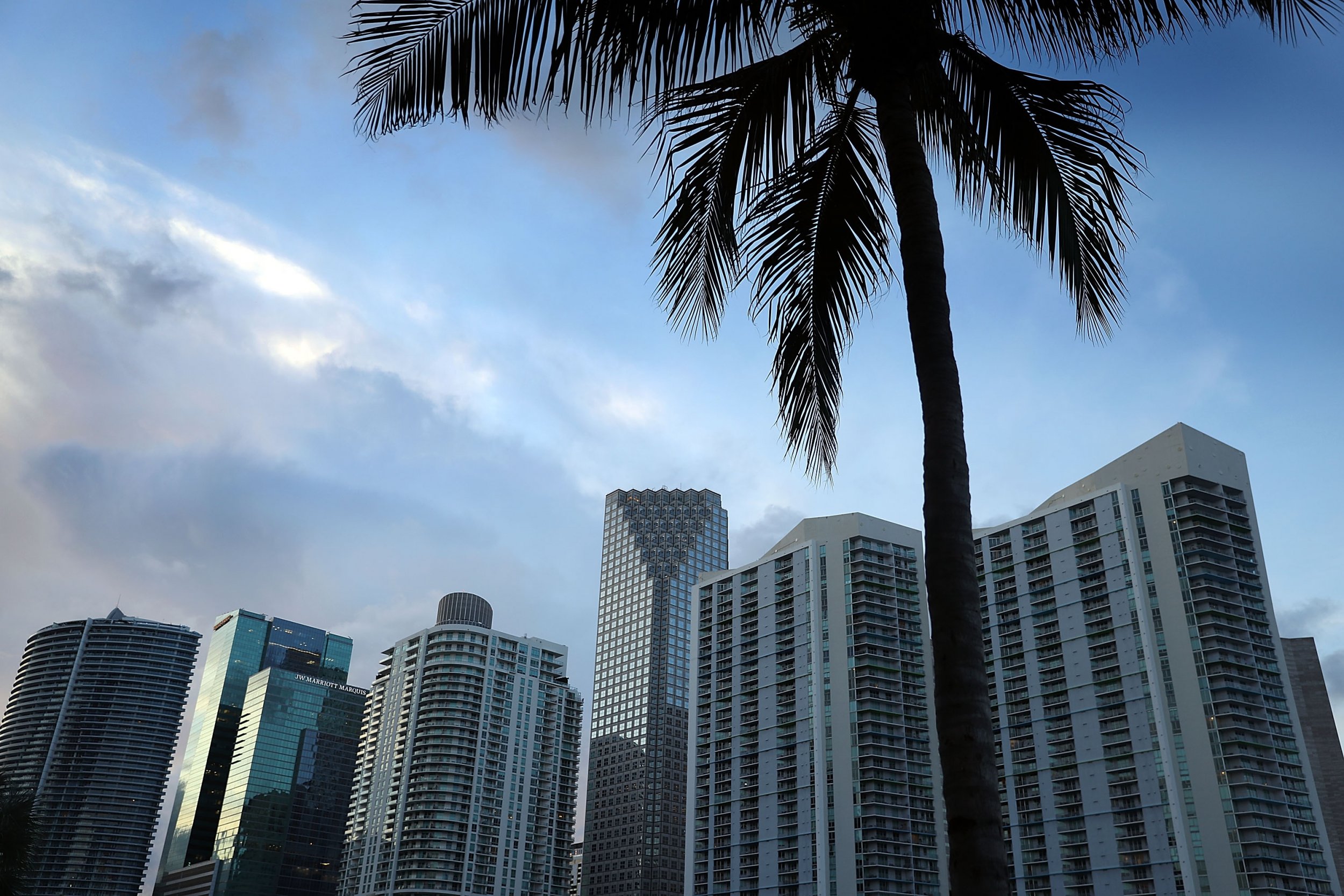 A penthouse listing in Miami's Biscayne Bay neighborhood hit the real estate market with an unusual specification: The one-bedroom, one-and-a-half bath with access to the building's spa, swimming pool, and fitness center—Miami skyline views included—is going for 33 bitcoin, and the seller refuses to accept any other form of payment.
Bitcoin has been setting record prices since the beginning of the year, causing a mania of people investing in the surging cryptocurrency.
But bitcoin's value changes on a daily basis, whereas real estate can remain on the market for months. For homebuyers, the fluctuation means a 33 bitcoin penthouse, which would be sold today for about $560,000, would have gone for $630,000 last week, when the cryptocurrency's value surged to its highest ever—$19,000.
"Buying or selling a home is generally the largest transaction in someone's life," Nela Richardson, a chief economist at Redfin real estate told MarketWatch. "Switching to a currency with so much volatility puts people at risk in an area that should be a sound, steady investment."
At the start of 2017, one bitcoin was valued at a mere $1,000, in contrast with last week's $19,000.
"We've seen mortgages being taken out to buy bitcoin. … People do credit cards, equity lines," securities regulator Joseph Borg told CNBC on Monday about its popularity.
Despite the volatility of bitcoin, millennials and other young buyers want more cryptocurrency options when looking to buy a home, Magnum Real Estate developer Ben Shaoul told CNBC in in October.
Brown Harris Stevens Agent Stephan Burke told The Miami Herald that the city would have to learn to embrace bitcoin for real estate deals after making his first bitcoin home sale, which equaled $6.4 million in Miami's Coral Gables neighborhood.
Still, Richardson says that the listing "is more of a rare event than the start of a larger trend."
Trulia chief economist Ralph McLaughlin told Newsweek in an email that "we have seen a small uptick in the number of property sellers in the last few years accepting Bitcoin, but the number is extremely small."
In total, about 75 listings on Redfin and 54 listings on Trulia have said they will accept bitcoin as a form of payment, but the Biscayne Bay seller has the only listing on either site that specifies the seller will only accept bitcoin for the sale.