Miami TSA Agents Discover Python Hidden in a Hard Drive in Passenger's Luggage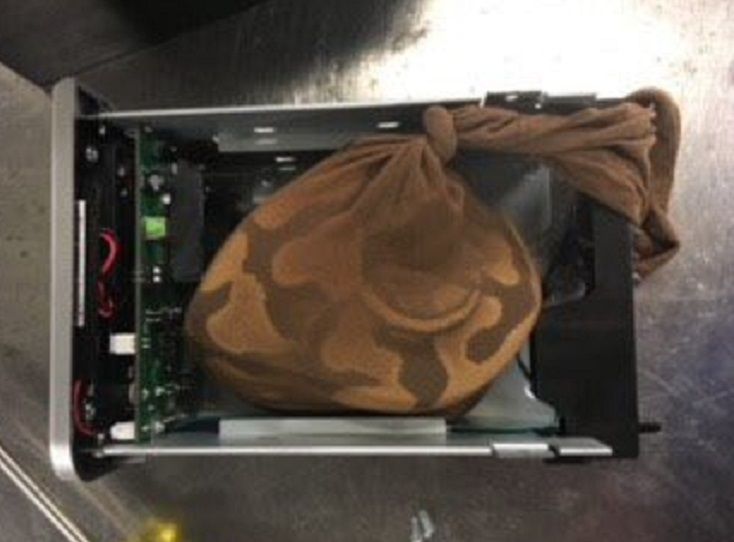 Authorities in Florida have managed to stop a man who attempted to smuggle a python onto a flight by hiding it inside a hard drive.
Transportation Security Administration agents discovered the snake placed inside a nylon stocking and hidden in the hard drive enclosure at Miami International Airport on July 8.
Officials said the man attempted to sneak the snake inside his checked bag onto a flight towards Grantley Adams International Airport (BGI) in Barbados.
"The snake, that didn't get on a plane thanks to our officers' diligent screening, had been artfully concealed inside the electronics of a hard drive and placed in a checked bag headed for a flight to Barbados," TSA spokeswoman, Sari Koshetz, told the Miami Herald.
"Upon the TSA officer's discovery of the organic mass, one of our TSA bomb experts was called into the baggage screening room to investigate the innards of the hard drive and that is when he discovered the mass was a live snake."
Koshetz explained that while the snake was not in any immediate danger, there is a real risk that the animal could have escaped and chewed through wires, threatening the lives of other passengers, reports WSVN.
"This organic mass was not explosive, but it shows you can't hide any threat from us," Koshetz added on Twitter.
The passenger, who has not been named, was stopped from flying and later fined an undisclosed amount with the snake taken into custody by U.S. Fish and Wildlife Services, reports the Associated Press.
"Agent Neville Flynn would be extremely proud of our officers at the Miami International Airport (MIA)," a spokesperson for TSA said, referring to the character played by Samuel L Jackson in the 2006 film Snakes on a Plane.
"You see, Agent Flynn has HAD IT with snakes on planes, and our officers prevented a young Ball Python from flying the friendly skies this past Sunday."
"If you think airplane seats can feel constricting, imagine how this little guy felt."
The snake in question was identified as Ball or royal Python, which is considered a non-native species by the Florida Fish and Wildlife Conservation Commission.
"Ball pythons are one of the most popular nonnative snakes in the pet trade," the FWC states on its website.
"While they can be confused with Burmese pythons, adult ball pythons rarely grow longer than four feet. Although ball pythons have been found in the wild, there are no known reproducing populations."