On the Frontlines in the Fight Against Zika in Florida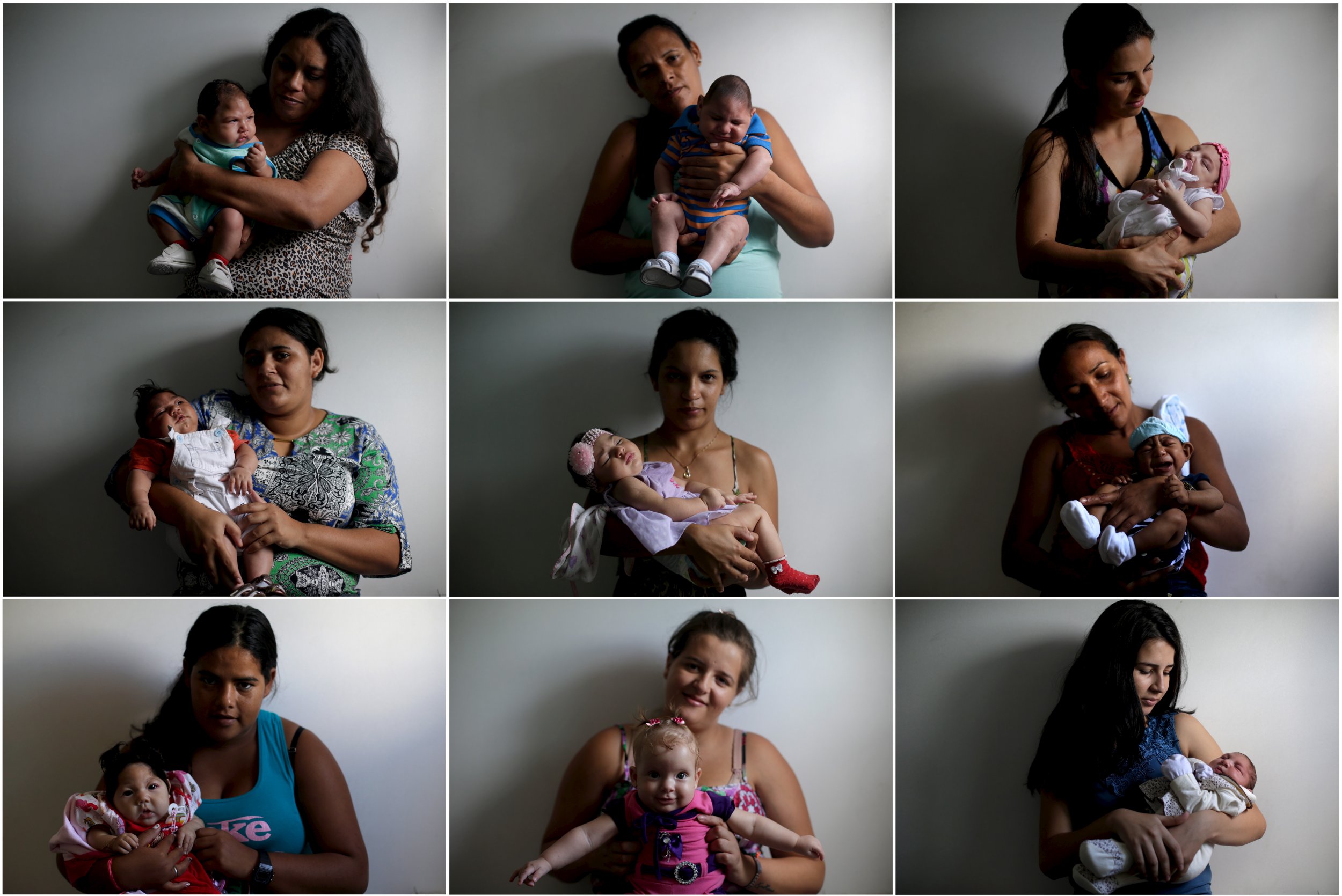 Dr. Christine Curry, an obstetrician at the University of Miami Health System, stands at the front of a windowless conference room, where more than a dozen medical students sit dressed in clean white coats. It's late August, nearly a month after the first cases of Zika were reported in Miami-Dade County, making Florida the first state in the U.S. with known local transmission of the virus.
"Intracranial calcifications: That's a big word for a patient. How would you describe that?" Curry asks. "Calcium in the brain," a student calls out.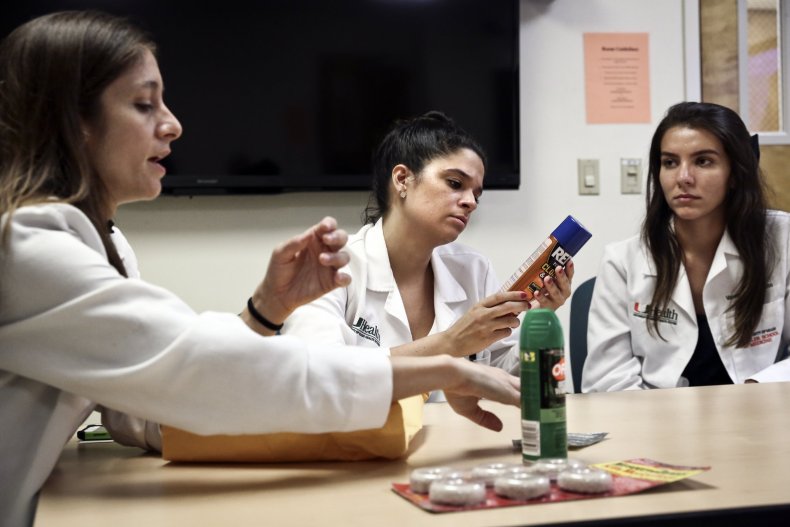 "The brain has a lot of wires," Curry says, "and the calcifications are little blocks to those wires that don't let the messages go back and forth."
Curry, the co-director of the hospital's Zika Response Team, is about 15 minutes into a training session for students at Jackson Memorial Hospital. The plan is to enlist them as Zika educators at the hospital's obstetrics clinic, which sees 50 to 100 women each day. Many patients don't speak English. The medical students' job would be to approach them in the waiting area to discuss how to prevent transmission of the virus through mosquito bites and sex, and also distribute Zika prevention kits supplied by Florida's health department. Each has four components: bug spray for the skin; permethrin for clothing; larvicide tablets for standing water in a backyard. There were also a few condoms in each kit, but definitely not enough of them.
Zika is the first mosquito-borne virus known to harm developing fetuses and lead to severe birth defects. But if a pregnant woman tests positive, there is nothing doctors like Curry can do but wait and hope for the best.
That's why women's health care providers in Florida (and elsewhere) in the U.S. are now scrambling to educate patients. The process began at the end of July, just two days after Florida Governor Rick Scott announced the first cases of Zika transmitted in the county unrelated to travel outside the state. The health department said it would offer testing to pregnant women at no charge. Within the first two-and-a-half weeks, some 300 patients at Jackson's clinic requested the test; they wanted to find out if their children were at risk for serious birth defects caused by the virus. Others were too scared and refused.
Curry says many of her patients tell her they don't want to bother; if a pregnant patient tests positive, there's nothing a doctor can do to help the child. That's why doctors need to know how to talk to patients about how and when to apply bug repellent. It isn't exactly thrilling science, but right now, it's all they've got.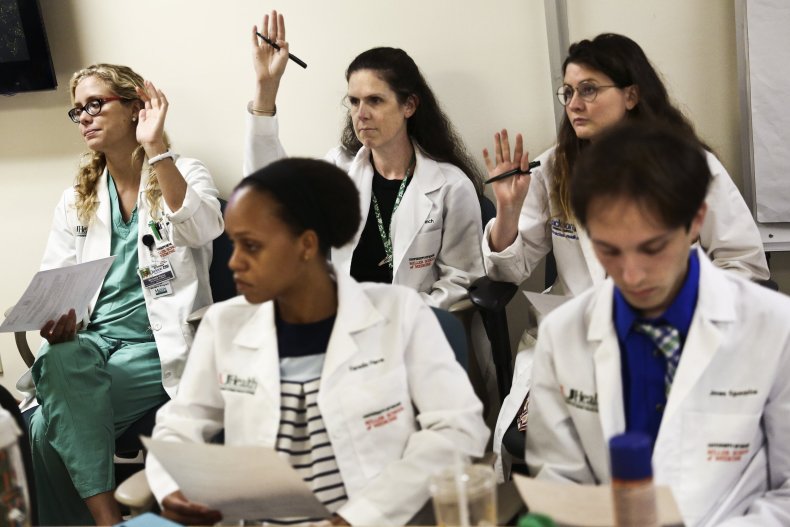 Some of Curry's patients are residents of Miami who traveled to countries where Zika is widespread and then returned home with an infection. Others live in countries in Central and South America, where Zika now runs rampant. These patients already knew they were Zika-positive when they went to Miami, hoping to receive a higher level of care. The hospital was unable to confirm whether any of Curry's Zika-positive patients are among the 120 or so locally-acquired cases of Zika in the state.
According to the registry maintained by the CDC, there are approximately 800 pregnant women in the U.S. and 1,500 in U.S. territories with confirmed Zika infections. There are probably more than that, but tracking the number of cases is difficult since the virus only produces symptoms in one out of five people. The figures are also likely to be inaccurate because the CDC didn't begin tracking Zika-affected pregnancies until early summer.
Since the spring, Curry has monitored about 15 out of roughly 90 pregnant women in Florida who have tested positive. At least eight of these mothers have already delivered. She and her colleagues care for a number of infants born with problems related to Zika infection during pregnancy. (As of late September, the CDC reports there are have been 21 live births of infants with birth defects who test positive for the Zika virus, as well as five pregnancy losses.)
The hospital performs a battery of tests on these women. They conduct brain scans of infants in utero, but abnormalities aren't always easy to detect until the child is born. Sometimes, the baby looks normal, but a scan reveals an underlying problem.
The reason: The virus doesn't only cause microcephaly. Most of what we know about Zika's effects on pregnancy is a result of its outbreak in Brazil, where there is widespread transmission. And doctors now classify the spectrum of abnormalities as Zika congenital syndrome. These include neural defects such as brain calcifications and atrophy, as well as retinal damage, hearing problems and abnormal curvature of joints. The degree of these birth defects appears to depend upon which trimester a mother becomes infected with Zika; the problems tend to be most pronounced when infections occur at the very beginning of a pregnancy but even it's still unclear.
In Florida, all pregnant women with Zika infection are treated the same, regardless of whether she was infected in the state or somewhere else. Florida officials recently announced that any infant born in the state who tests positive for Zika infection is eligible for a state-run intervention program for children with special needs.
Zika has the terrifying potential to leave a permanent mark on a generation of kids, a fact that's already apparent in Brazil. The very first children born amid the country's outbreak are already turning one, and local physicians report that the health of most of these kids is becoming worse. Many of the infants are suffering from seizures and severe aggitation, frequent crying and also have a type of extreme reflux that prevents them from eating, according to Reuters. Some of the doctors aren't sure how long these children will actually live.
Curry, however, believes it's important for doctors not to dwell too much on this grim reality. She tells fellow physicians not to make "the whole pregnancy and childbirth about the disease.
"I think part of our job as students, as residents, as attendings is to still cheer and sing happy birthday and keep things light because it is someone's birthday," she says. "Pregnancy is filled with uncertainty; this is just another thing we put on the list."