Vaccine Could Stop Peanut Allergies By Changing How Immune System Reacts
A vaccine is currently in development that might one day lead to a cure for the peanut allergy.
Researchers at the University of Michigan have developed a nasal spray that, when administered monthly, prevents mice from having allergic reactions to peanut products. The researchers have spent nearly 20 years working on a way to immunize patients against peanut allergies, according to the University of Michigan.
As with all rodent-model studies, this doesn't mean that the treatment will have the same effect in humans. However, the success in an animal model is an important step forward.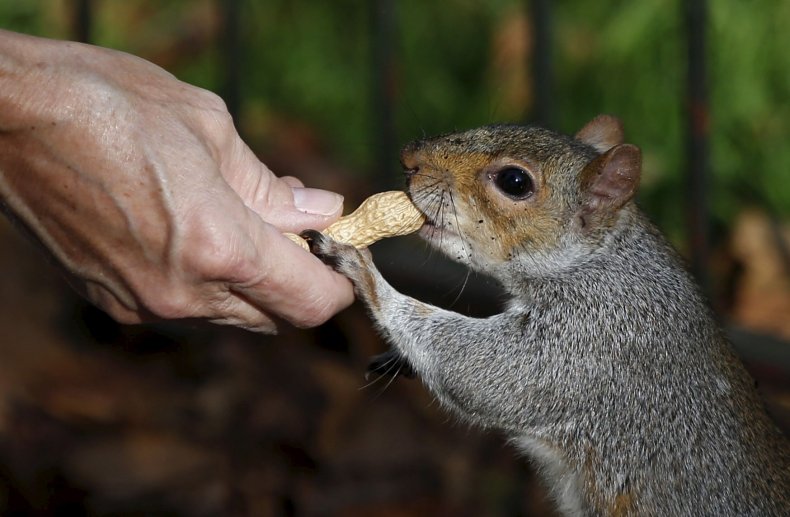 Researchers started by creating a peanut allergy in mice. When presented with peanuts, allergic mice react similarly to humans who are allergic: They undergo "anaphylaxis." That means they have itchy skin and trouble breathing.
Once the scientists had established that their mice were allergic to peanuts, they gave the mice a nasal spray "vaccine" once a month, over three months. The spray was meant to act as immunotherapy, changing the way that the immune system reacts to the allergens in peanuts.
Then, they presented the mice with peanuts to see if they would still have the same allergic reaction. The treated mice were fine for up to two weeks after receiving the nasal spray.
According to the press release, the Department of Defense and the group Food Allergy Research and Education provided funds for this research. They published the results of the trial in a study in The Journal of Allergy and Clinical Immunology.
This isn't the first time that the University of Michigan Health lab has been involved in research to prevent and control peanut allergies. In March, they found that administering small doses of peanut protein powder could help prevent peanut allergies, prepping the immune system in a way similar to the way vaccines work.