Did '90 Day Fiancé' Star Michael Steal Money From Angela? Deem Changes Facebook Profile Picture
Amid accusations that 90 Day Fiancé star Michael Ilesanmi stole $600 from fiancée Angela Deem, the Georgia resident changed her Facebook profile picture. Although the allegations were made by Angela, and teased on the reunion special of 90 Day Fiancé, the 52-year-old apparently forgave her Nigerian lover. Angela's new photo is of her and Michael kissing.
Some fans were confused by the photo, saying they had thought Michael stole money. On Sunday's episode, Angela returns from Lagos to learn that there wasn't any money left in her bank account. She had given Michael her debit card and told him to withdraw $300—but she only wanted him to do that once. Instead, $300 was removed from her bank account, leaving her "broke" with only $1. Angela told Michael she didn't have any money to pay for gas or her bills.
Last week, Angela took to Facebook to slam a woman who sent Michael a private message. "Wow X-mas cards this early...Santa coming... Ho ho hi LMAO," she captioned the post.
The woman revealed she would like to marry Michael if he didn't say "I do" to Angela. "Hello, Michael, my name is Kim. I just wanted to tell you that you are such a good man. I am very attracted to you," the woman wrote. "If for some reason you might [sic] Angela do not get married, I would love to marry you and help you get your green card to come live with me in the U.S. Please send me a message back and let me know how things are going with you."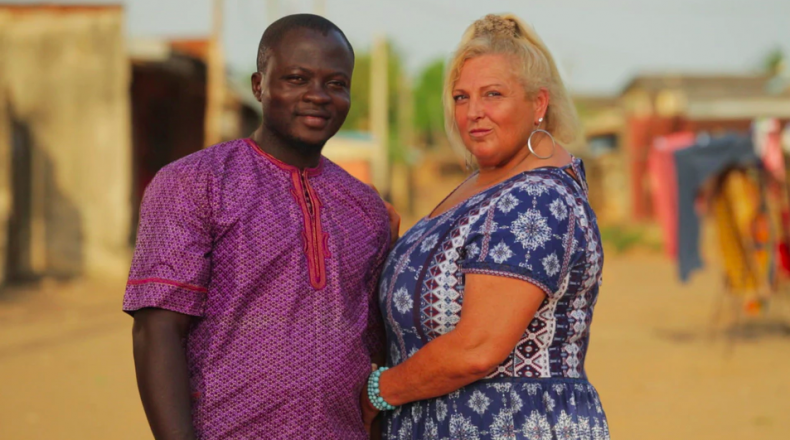 She attached some selfies. "Here are two pictures of me. I love you Michael just from seeing you on TV. I am so much in love with you," Kim wrote. "Please write me back so I know you got my message okay. God bless you."
Angela and Michael proposed to each other. First, Angela gave Michael and engagement ring wrapped in an American flag. "When she gave me the ring, I was like, oh my god. I didn't expect this. It's the best day of my life," he told TLC cameras.
Angela wanted to finish eating their meal, but then Michael got down on one knee and presented Angela with an engagement ring. "I got something for you," he said. "Baby, will you be my woman?"
Though they're still apparently engaged, it's unlikely they got married considering when Deem was arrested for a DUI last month she identified herself as single.
90 Day Fiancé: Before the 90 Days airs Sundays at 8 p.m. ET on TLC.