Why Was Michael Avenatti Arrested? Stormy Daniels' Former Lawyer Accused of Trying to Extort Nike, Faces Charges in NY, LA
Michael Avenatti was arrested in New York on Monday after being charged by federal prosecutors in two separate cases.
The Southern District of New York filed charges alleging that Avenatti and a co-conspirator tried to extort Nike for $15 to $25 million. He was charged with one count of conspiracy to transmit interstate communications with intent to extort, one count of conspiracy to commit extortion, one count of transmission of interstate communications with intent to extort and one count of extortion.
The Associated Press reported that he could face up to 47 years in prison for the charges levied in New York.
The Central District of California charged Avenatti with bank and wire fraud. The U.S. attorney in Los Angeles accused Avenatti of embezzling a client's money and using fake tax returns to defraud a bank.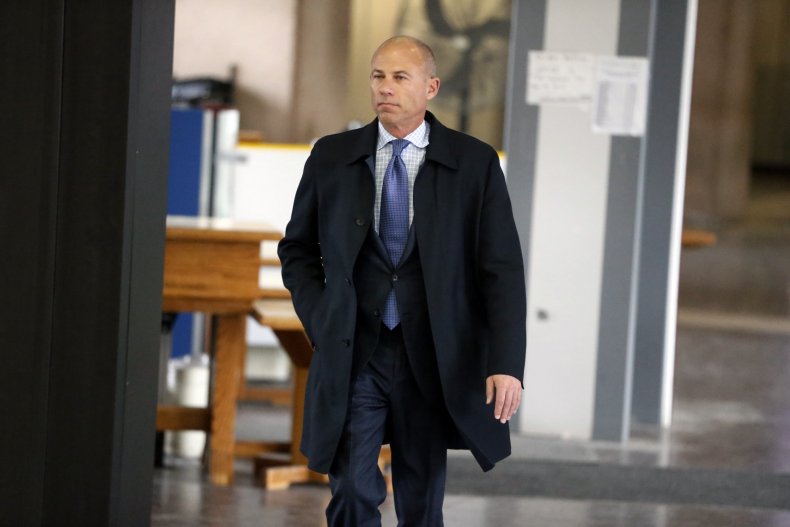 According to the New York filing, Avenatti "threatened to release damaging information regarding Nike if Nike did not agree to make multi-million dollar payments."
He allegedly said that he would conduct a press conference before Nike announced its quarterly earnings unless they company paid him between$15 and $25 million and paid a client $1.5 million. Avenatti's client was an amateur athletic union men's basketball coach.
The California filing said that Avenatti used a $1.6 million settlement, which was arranged on behalf of a client, to pay for his coffee business. It also said that he had fabricated tax return to gain a $4.1 million bank loan.
Avenatti was arrested in Manhattan shortly after tweeting about a purported scandal, writing "Tmrw at 11 am ET, we will be holding a press conference to disclose a major high school/college basketball scandal perpetrated by @Nike that we have uncovered. This criminal conduct reaches the highest levels of Nike and involves some of the biggest names in college basketball."
Until earlier this year, Avenatti had represented adult film actress Stormy Daniels, who had sued President Donald Trump for defamation. Avenatti announced earlier this month that he had previously told Daniels he would no longer be representing her.
Daniels tweeted that she was "saddened but not shocked" by Avenatti's arrest.