Michael Avenatti Asks to Represent Himself in Suit Against Stormy Daniels, Judge Agrees
On Tuesday, a U.S. district judge granted attorney Michael Avenatti's request to represent himself at his trial on wire fraud and aggravated identity theft charges related to his previous representation of adult film star Stormy Daniels.
Avenatti's trial focuses on allegations that he stole money from advanced payments made to Daniels, real name Stephanie Clifford, related to her 2018 book Full Disclosure, the Associated Press reported.
The charges allege Avenatti forged a letter to Daniels' literary agent to direct the second and third payment of the four-series payments to his bank account. The total amount of those two payments was around $300,000 of the $800,000 Daniels was paid, according to the New York Daily News.
Opening statements in the trial began Monday, January 24. Avenatti's attorney Andrew Dalack claimed Avenatti and Daniels had a previous agreement in which they would share proceeds of a book deal, according to the AP.
In Full Disclosure, Daniels details the sexual tryst she and President Donald Trump allegedly had more than a decade ago, over which she claims to have received $130,000 to keep quiet, the AP reported, adding that Trump has denied her allegations. Avenatti represented Daniels during a related trial in 2018 and has alleged he loaned her "hundreds of thousands" of dollars while representing her.
He has pleaded not guilty to the charges he now faces surrounding Daniels' book deal, the Daily News reported.
If found guilty, Avenatti could face up to 22 years in prison, the Daily Beast website reported.
This is not the first time Avenatti has requested to represent himself. In 2021, he represented himself during a case alleging that he cheated clients out of millions, the AP added. That case ended in a mistrial.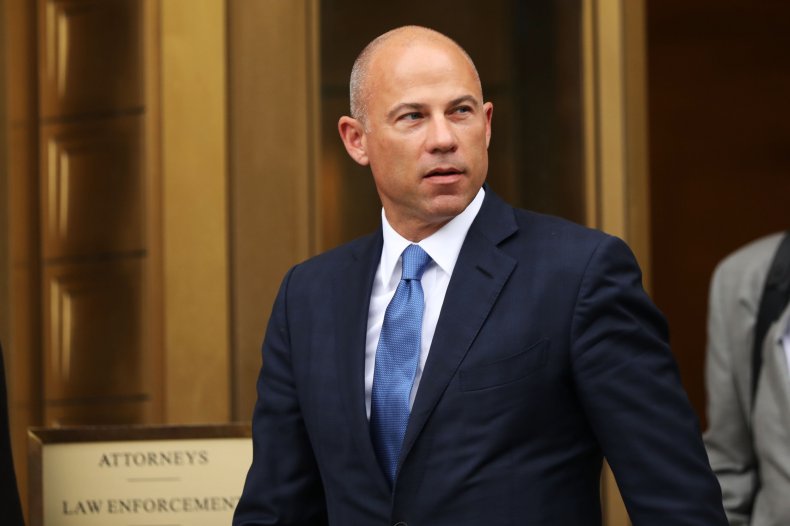 In early 2020, Avenatti was also in the spotlight in connection to allegations he attempted to extort $25 million from Nike. He was found guilty and sentenced to two and a half years in prison, according to the Daily News.
On Tuesday, Judy Regnier, a prosecution witness who worked for Avenatti as a paralegal and office manager, testified that she did not believe Avenatti sent money to Daniels, as he claims to have done, the AP reported.