Michael Avenatti Calls for Donald Trump's 'Immediate Indictment' as Former Ethics Chief Says There's Evidence He Committed Felony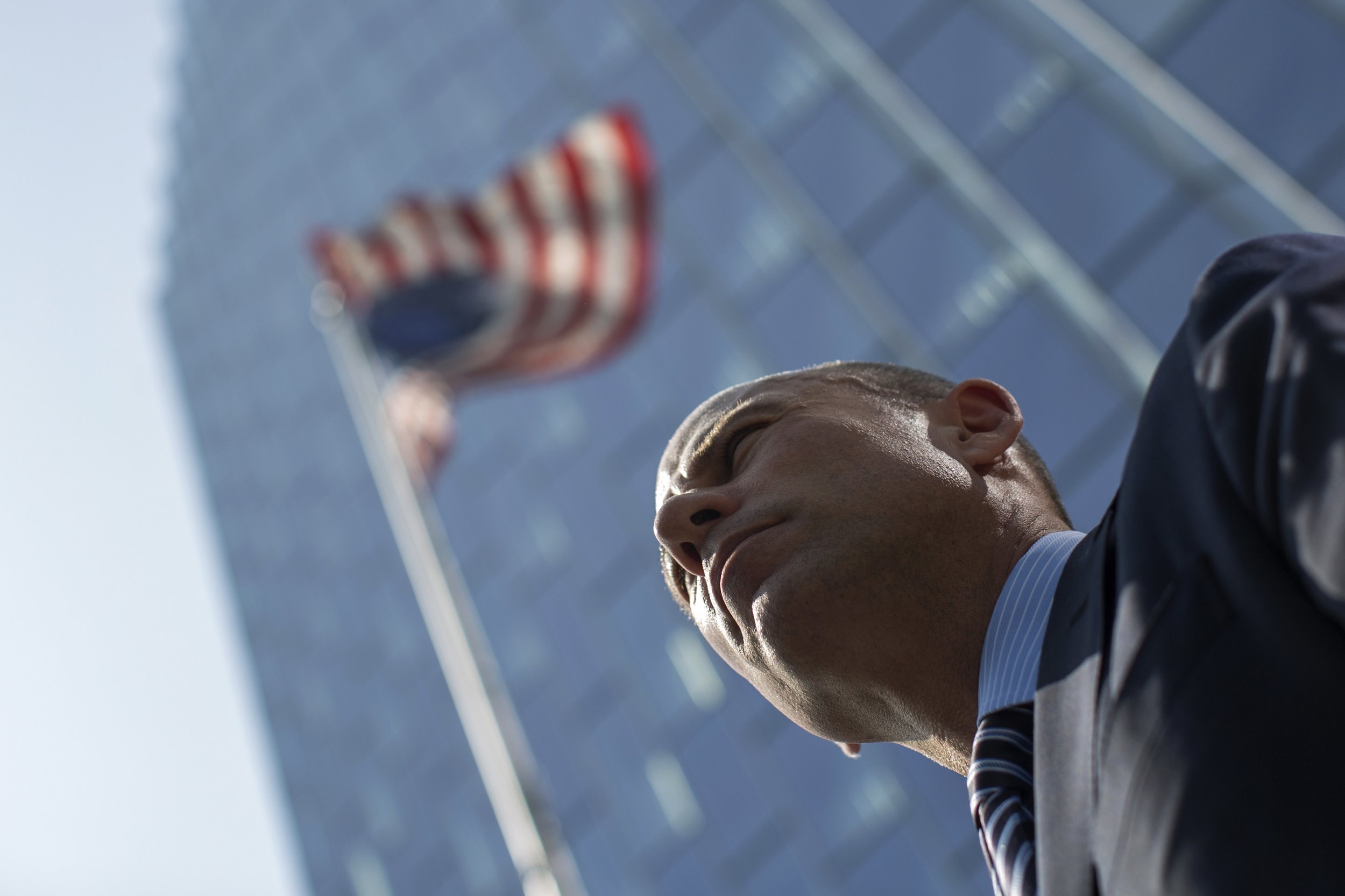 Stormy Daniels lawyer Michael Avenatti on Friday afternoon called for the "immediate indictment" of President Donald Trump in light of a new report claiming there is evidence that Trump, as a candidate, had a hand in hush payoffs to women he allegedly had affairs with and violated campaign finance laws.
Avenatti tweeted his call shortly after The Wall Street Journal published an investigative piece stating that Trump directed payments to silence adult film star Daniels, whose legal name is Stephanie Clifford, and former Playboy model Karen McDougal. The report is based on court documents, corporate records and interviews with three dozen people with insider knowledge.
"In light of the sworn testimony and evidence relating to the payment to my client and Trump's involvement (confirming our allegations), we are calling for the immediate indictment of the president," Avenatti tweeted. "No one is above the law in the United States."
Avenatti included a link to his opinion piece published in The New York Times in mid-September arguing a case for indicting Trump as a sitting president. Avenatti's tweet demanding "immediate indictment of the president" took the "provided there is sufficient evidence to support an indictment" line from his opinion piece to the next level.
"Provided there is sufficient evidence to support an indictment of President Trump—and there are many indications that there is—the special counsel, Robert Mueller, who is investigating possible Russian interference in the 2016 election, and prosecutors from the United States Attorney's Office for the Southern District of New York, who are investigating payments to my client, Stormy Daniels, and Karen McDougal, should present their evidence to grand juries," Avenatti wrote in the opinion piece. "Those jurors, citizens of our communities, should then determine whether the evidence supports an indictment of Mr. Trump."
Walter Shaub, who served as director of the Office of Government Ethics under former President Barack Obama, highlighted a part of the Journal's report that he said should not be overlooked. The passage related to Trump's former lawyer Michael Cohen, who arranged the hush payments, and longtime Trump Organization Chief Financial Officer Allen Weisselberg.
The Journal story states: "Later that month, after Mr. Trump's election win, Mr. Cohen met with Mr. Weisselberg to discuss reimbursement for the payment to Ms. Clifford, Mr. Cohen has told federal prosecutors."
Shaub tweeted on Friday, "This part establishes that Trump committed a felony when he knowingly omitted his debt to Michael Cohen from his June 2017 financial disclosure report."
Shortly before calling for Trump to be indicted immediately, Avenatti praised the Journal report as further confirming "what we have been saying and alleging for months."
"There can be no question now as to the validity of our allegations," he tweeted. "I look forward to the apologies directed at my honest and heroic client @StormyDaniels."