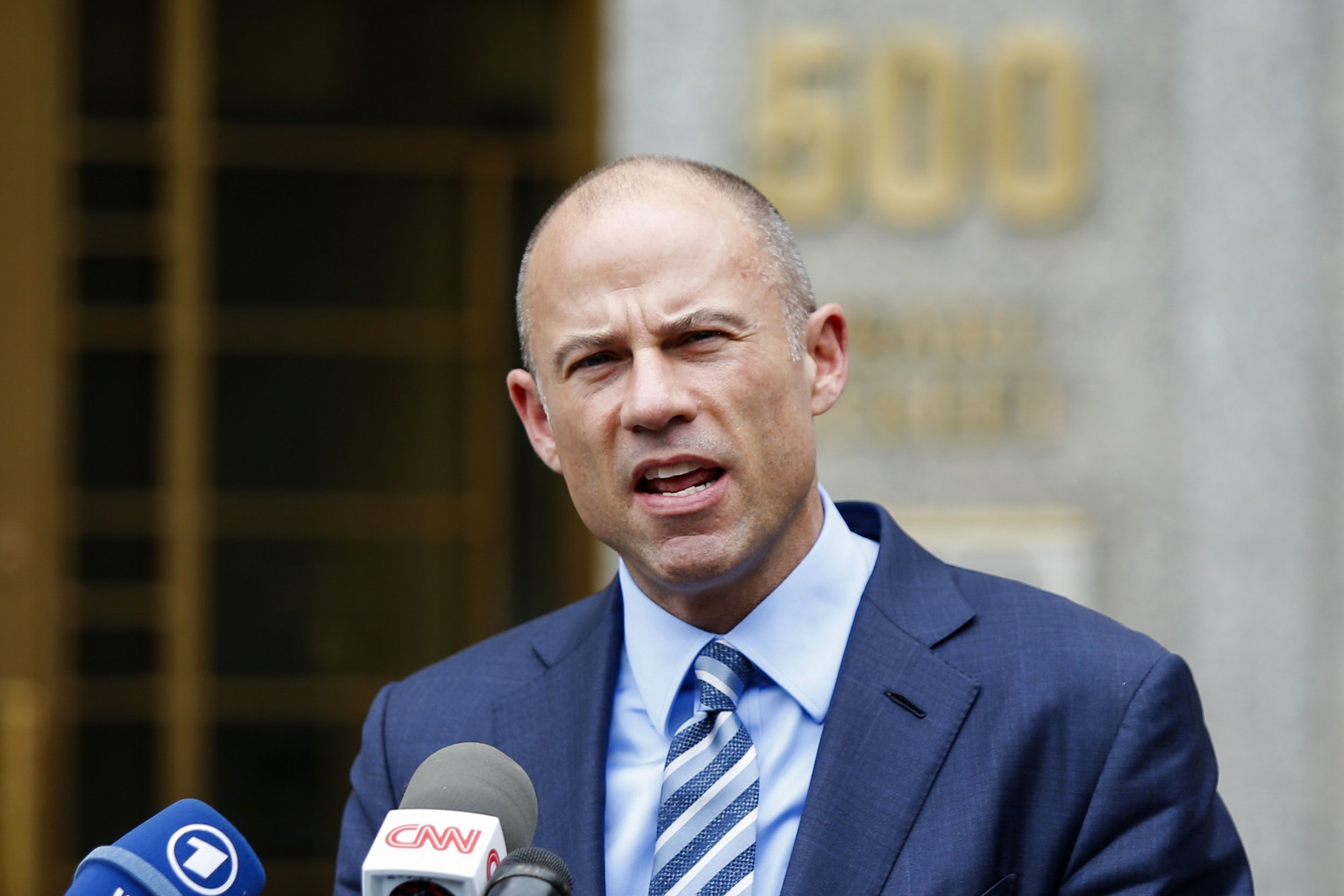 ​Stormy Daniels' lawyer Michael Avenatti on Sunday morning called on President Donald Trump's longtime personal lawyer Michael Cohen to "come clean" and said that Cohen's new attorney Lanny Davis and his rhetoric are "phony."
Davis, who served as a special counsel for ex-President Bill Clinton in the 1990s, joined Cohen's legal team last week as a federal investigation continues into Cohen's business deals, including a nondisclosure agreement for Daniels to stay silent on an affair she allegedly had with Trump. Trump has refused to support his former fixer, leading to speculation that Cohen could flip on the president.
In a tweet Saturday night, Davis explained why he decided to take Cohen's case.
"Why is my representing @MichaelCohen212 as attorney of such high interest? Not about me. It's about a nation's yearning for truth. And Michael Cohen has said it's time for him to speak the truth and put his family and Country first," Davis tweeted. "I am glad to help him."​
Avenatti on Sunday morning made it known that he did not find Davis's remark to be truthful.
"Your flowery language and drumbeat of supposed patriotism is phony," Avenatti tweeted at Davis. "Mr. Cohen needs to come clean NOW if he 'loves this country.' There is nothing stopping him. If he instead waits until after his arrest, America will know you and your client played them. #Basta."
It is not the first time Avenatti has called on Davis and Cohen to come clean.
"Congrats on the new client Mr. Cohen. So when will he disclose the facts to the American people about what he knows," Avenatti tweeted last Thursday. "'He deserves to tell his story?' There is nothing stopping him nor has there been. He should come clean now. He doesn't have to wait to be charged..."
Avenatti continued: "The info he has is far too critical to the country Cohen claims to love to wait any longer. Either he truly wants to do the right thing or he doesn't."
"For instance, imagine if people later discover that he had info relating to Trump's true 'beliefs' re Roe yet did nothing..." Avenatti added.
Avenatti's fiery comments as the attorney for Daniels, an adult film star whose real name is Stormy Daniels, have earned him regular appearances on national television, and he has since attacked Trump on other issues including the immigration policy separating immigrant families.
Cohen, who could be indicted, reportedly does not believe Trump would grant him a presidential pardon.