Michael Avenatti Calls Donald Trump a 'Snake Oil Salesman' Over His Jobs, Border Wall Promises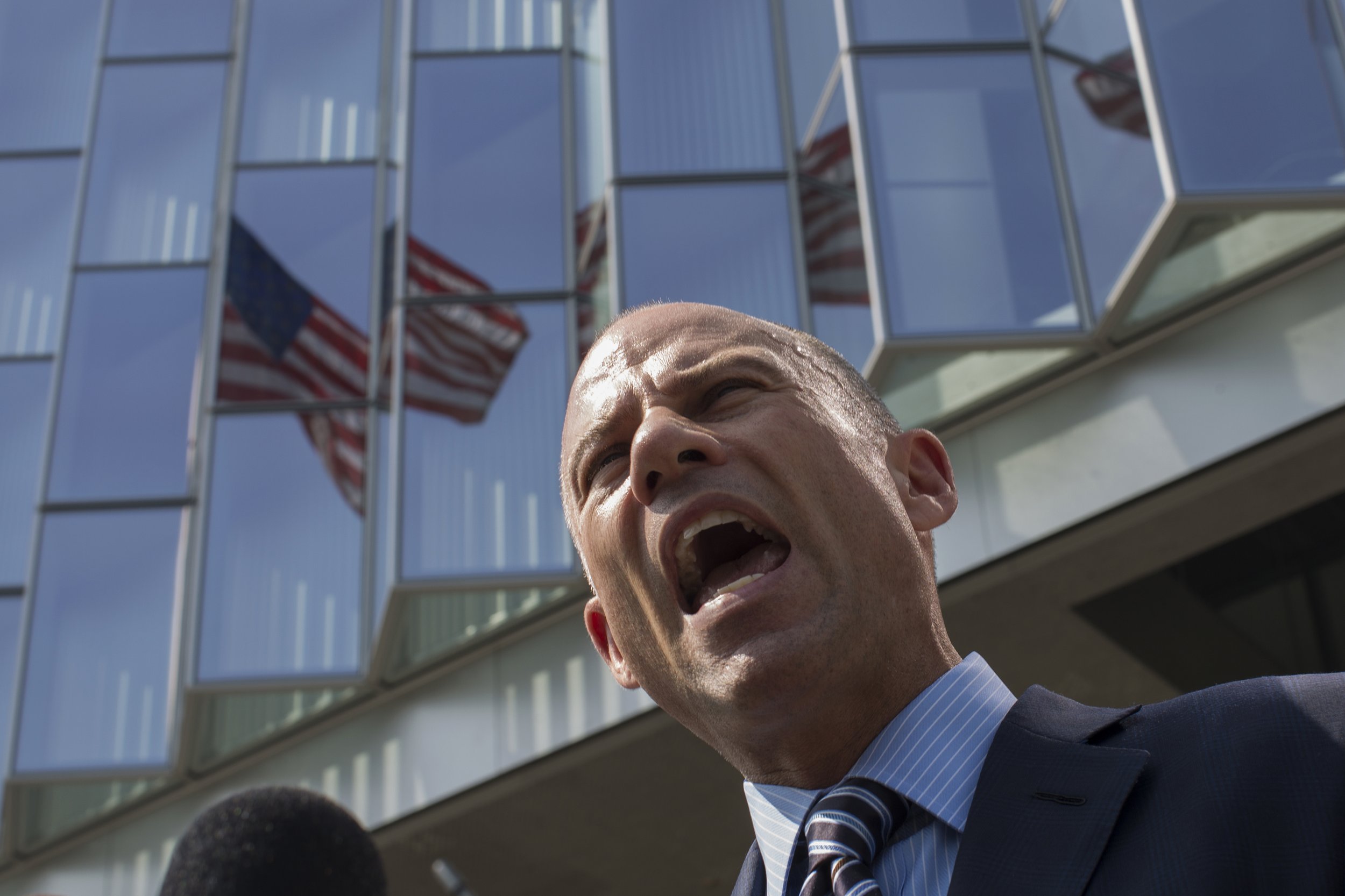 Stormy Daniels lawyer Michael Avenatti has come up with what seems to be a new description for President Donald Trump—"snake oil salesman"—in reference to his immigration and job creation promises that have not yet seen the light of day.
"Has anyone seen that check from Mexico that was going to pay for the ridiculous wall?" Avenatti tweeted on Wednesday morning. "More importantly, where are all the manufacturing and steel jobs Trump promised voters in PA, OH, MI, and WI?
"Be clear - a snake oil salesman now sits in our White House. #Basta #FightClub," Avenatti concluded.
"Snake oil salesman" refers to a person who is a fraud or quack, as well as to certain kinds of politicians or religious leaders. "Snake oil" originally was used to describe fraudulent medicinal products and has been applied broadly to unethical salespeople.
On the campaign trail, Trump vowed to build a wall along the southern U.S. border and make Mexico pay for it. The president reiterated his call during a Nashville rally in late May.
"In the end, Mexico's going to pay for the wall," Trump said at the time. "They're going to pay for the wall, and they're going to enjoy it, OK?"
Mexican President Enrique Peña Nieto quickly rebutted Trump's statement, as he has previously.
"President @realDonaldTrump: NO. Mexico will NEVER pay for a wall. Not now, not ever," the Mexican president tweeted, also in Spanish. "Sincerely, Mexico (all of us)."
Trump also promised to make more manufacturing and steel jobs available in states including Pennsylvania, Ohio, Michigan and Wisconsin, which swung for him in the 2016 presidential election.
However, the Trump-imposed trade tariffs, which he pitched as a way to revive the steel industry, may cause more than 146,000 Americans to lose their jobs because steel manufacturers employ fewer people than industries that make automobiles and other products out of imported steel, economists told Quartz.
Avenatti first came into the spotlight by representing Daniels (real name Stephanie Clifford), an adult film star who is suing Trump over a nondisclosure agreement concerning their alleged affair. The lawyer has since attacked Trump on other fronts, particularly his policy that led to migrant family separations.
Avenatti has previously called Trump a "Manchurian candidate in our White House" after the president's failure to criticize Russian President Vladimir Putin during their joint press conference last month. Avenatti has also claimed he would "absolutely" beat Trump if they ran against each other in the 2020 presidential election.