Michael Avenatti Celebrated the Defeat of a Pro-Russia GOP Congressman: 'Score one for America Over Putin'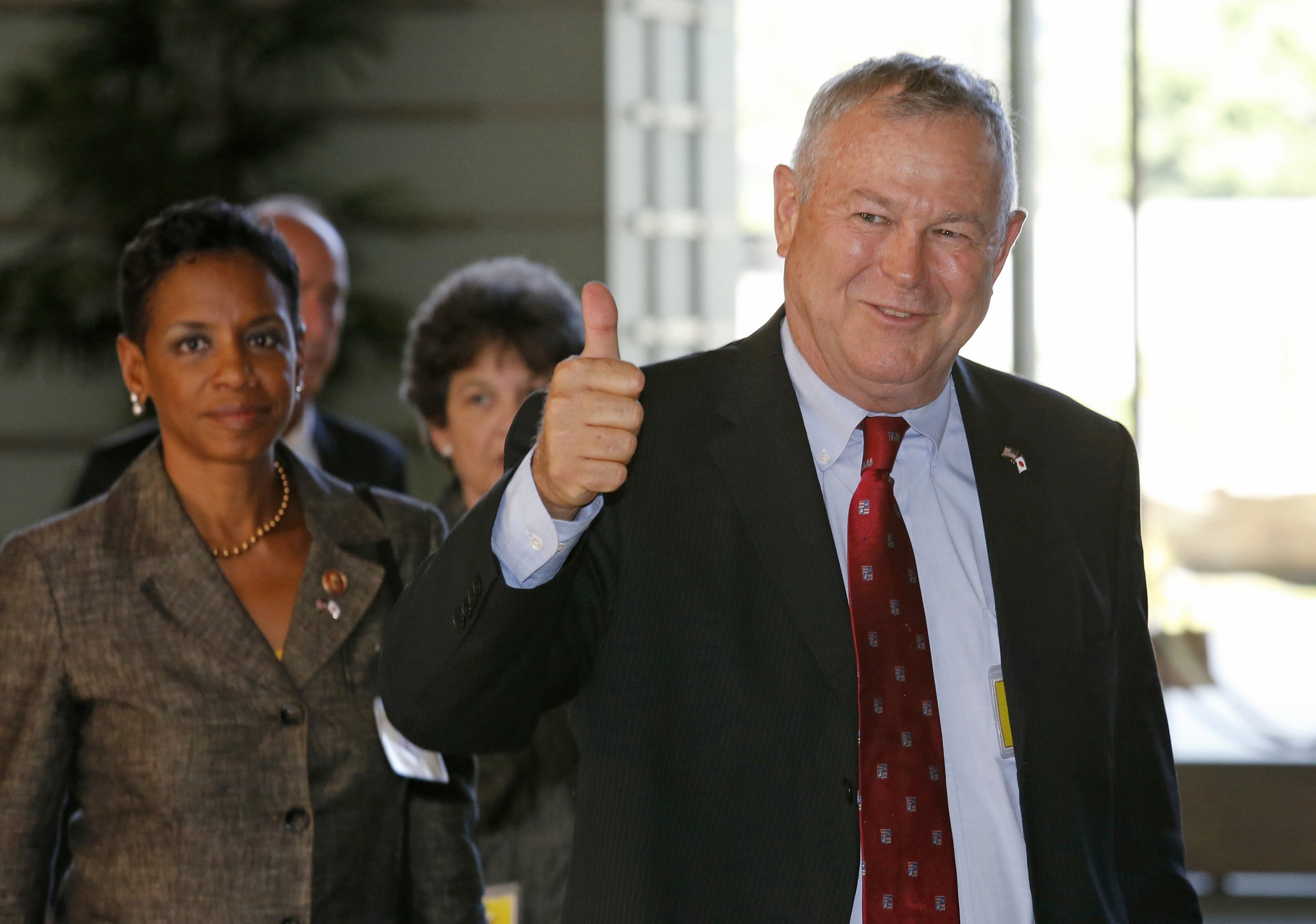 Dana Rohrabacher, a Republican lawmaker with a history of fealty to Vladimir Putin, lost his seat last week. And Michael Avenatti, the attorney who came to fame represeing Stormy Daniels, celebrated Democrat Harley Rouda's victory on Twitter, saying "score one for America over Putin."
Rohrabacher, 71, lost his seat in the House of Representatives Saturday after serving 15 terms in Orange County.
He had been dubbed "Russiabacker" or "Putin's favorite congressman" by his critics. And Avenatti also posted a photo of the ex-congressman eating an In-N-Out burger and suggested that Rohrabacher was "training for his new job."
"Spotted - Dana Russiabacker training for his new job at IN-N-OUT burger. He starts Wednesday. #VoteDem #Basta," the attorney tweeted.
"With Russiabacker's loss, score one for America over Putin. Dana - I'll have a double-double with fries pls. And take a selfie with your new hat and post pls," Avenatti added.
Rohrabacher's ties with Russia have come under scrutiny often throughout his tenure. In 2012, the New York Times reported that FBI agents warned the congressman "Russian spies were seeking to recruit him and even had a codename for prepared."
"My constituents couldn't care less about this," he told the Times last year. "They are not concerned about Russia. They are concerned about the taxes on their home. They are concerned about illegal immigrants coming into their neighborhood and raping people."