Michael Avenatti Claims Russian Government Tried to Plant Fake Stories He Had a 'Liaison' With Russian Women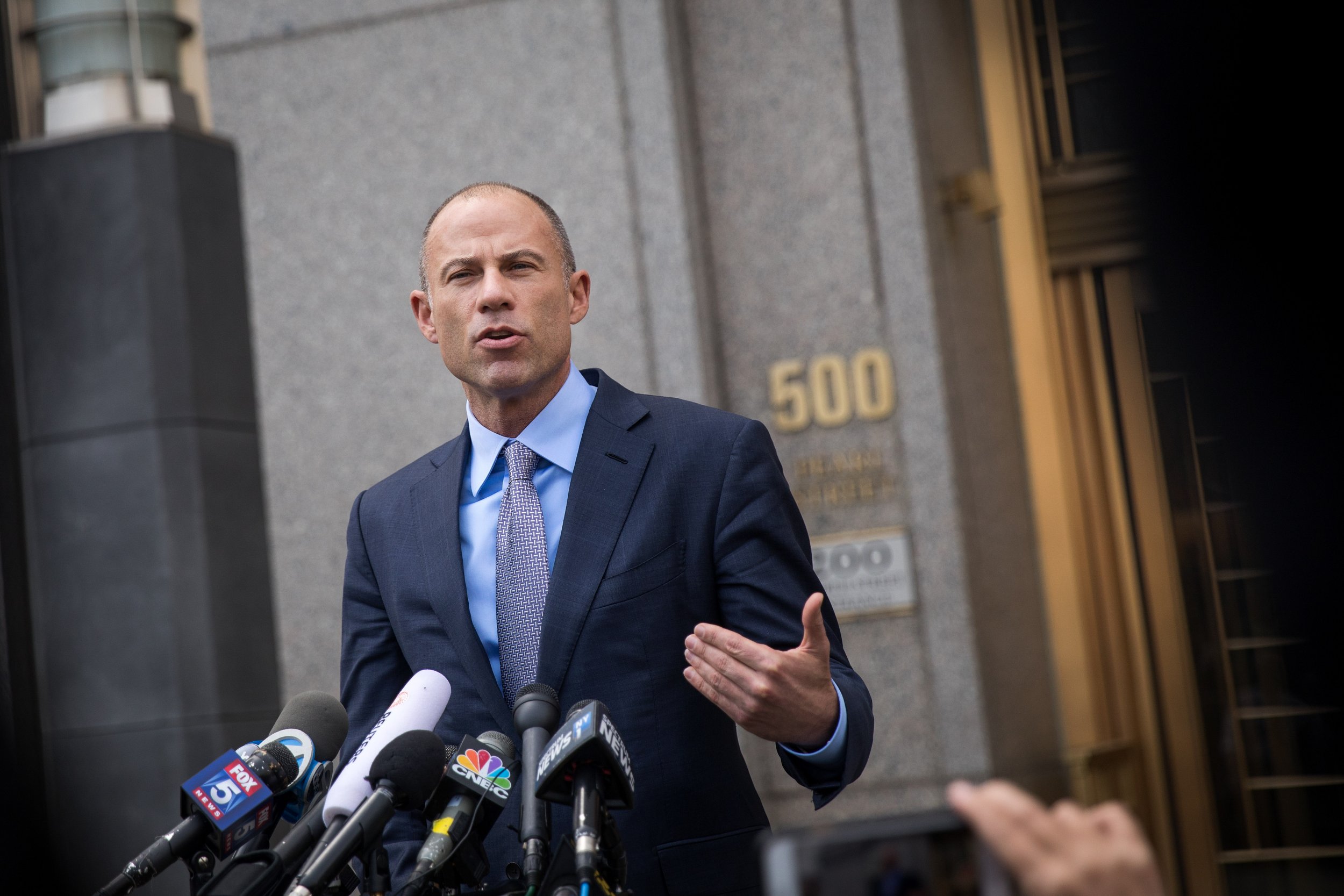 Stormy Daniels's lawyer Michael Avenatti claimed the Russian government is attempting to smear him by planting false hit pieces in the media, including that he has traveled to Moscow and had a liaison with several women in Russia.
Related: Michael Avenatti Says Michael Cohen Tapes Feature Donald Trump's Voice: 'I Know For a Fact'
Avenatti, who has garnered significant media attention attacking President Donald Trump, based his claim on information from a high-ranking American intelligence official and two media figures, but did not provide proof.
Russian government officials "were trying to claim that I, too, had taken a trip to Moscow," Avenatti told The Daily Beast on Tuesday. "I've never been to Moscow in my life, I've never traveled to Russia in my life."
"They suggested that I had had a liaison with multiple women in Russia," Avenatti added. "I found that to be rather ironic."
The Steele dossier, written by a former spy named Christopher Steele, alleges that Russians secretly taped an encounter Trump had with a few prostitutes at a hotel room in Moscow.
Daniels is suing Trump over a nondisclosure agreement the adult film star signed to stay silent on their alleged affair. Avenatti, her lawyer, also claimed the Russians are "doing it because they see me as a threat, a considerable threat."
"If we weren't a threat, none of this would be happening," he said.
Russia has appeared to target Trump opponents before. Just days before Russia probe Special Counsel Robert Mueller announced charges against three former Trump campaign members, Russian bots spread stories about Hillary Clinton and a controversial uranium deal she was involved in.
Avenatti said he's been "nervous for the entirety of the case" and that the effort to smear him "raises the stakes, but we're not going to pack up and go home."
"I'm not going to change what I'm doing just because the Russians don't like it," he concluded.
Avenatti recently told Newsweek that his critics have a hard time stomaching the success he's had in the Stormy Daniels case.
"Some people seem to have a difficult time accepting the huge amount of success that we've had over the last eight weeks," Avenatti said in mid-May. "They need to get used to it."
Documents he released alleging that a company with ties to a Russian oligarch and other businesses funneled hundreds of thousands of dollars to Trump's longtime lawyer and fixer Michael Cohen were confirmed by multiple media outlets in May.