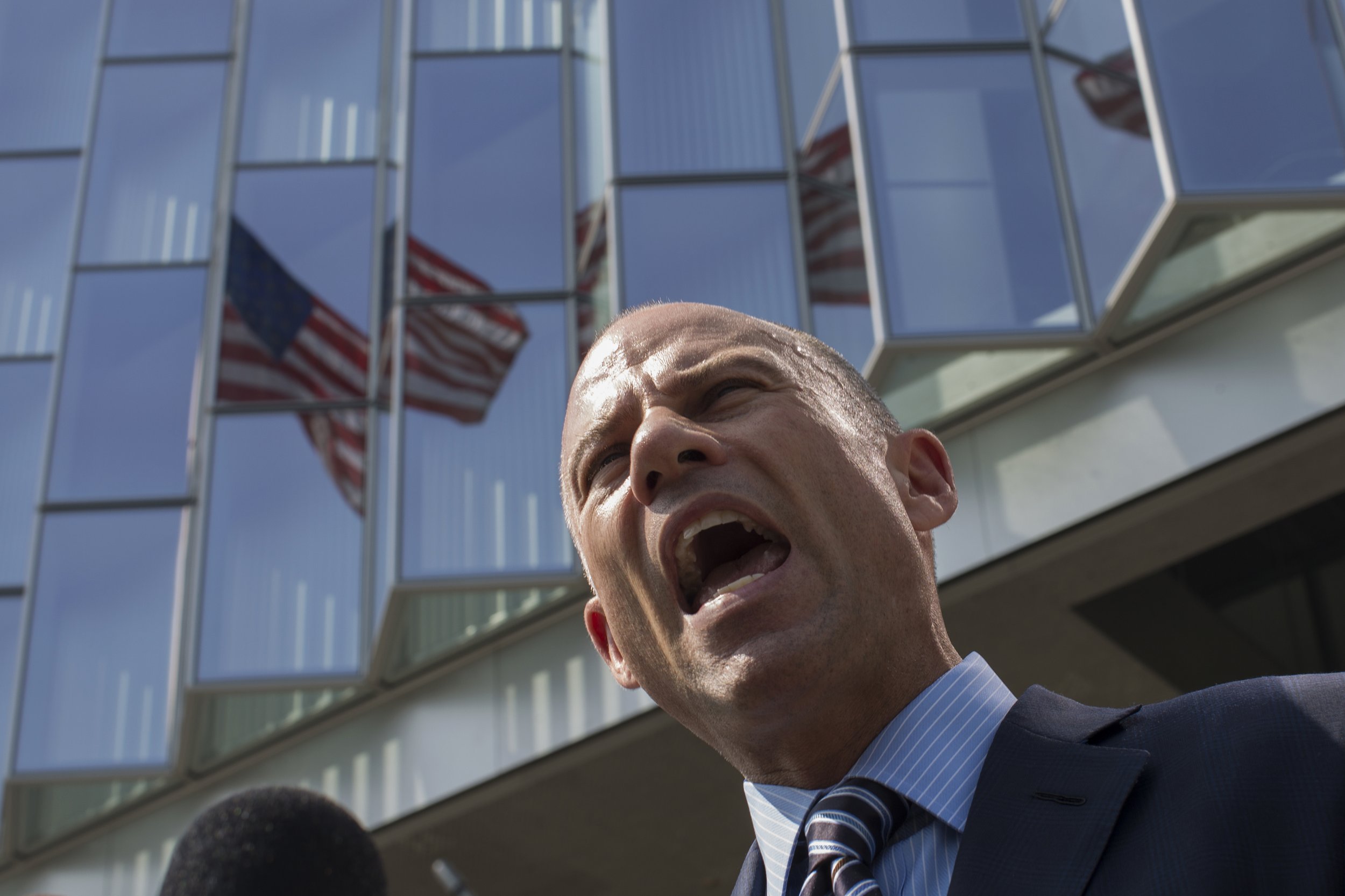 The attorney representing Stormy Daniels is free to continue his heavy public criticism of President Donald Trump's former personal attorney, Michael Cohen, until the embattled Cohen can prove the commentary is having an adverse effect on his rights to a fair trial, according to a federal judge's ruling on Tuesday.
Michael Avenatti has frequently taken to Twitter and cable news to blast Cohen, leading Cohen's attorneys to attempt to place a gag order on Avenatti.
But Judge S. James Otero of the Central District of California ruled against Cohen, claiming the court did not have "the constitutional authority to impose a gag order on an attorney due to their potential effect of his comments on a proceeding outside [it's] jurisdiction."
Otero said it was "clear" Cohen was more concerned with Avenatti's tough talk affecting the case in the Southern District of New York, rather than Daniels's civil suit. The adult film star, whose legal name is Stephanie Clifford, is attempting to break free of the non-disclosure agreement she reached with Cohen and Trump for $130,000 to secure her silence about claims of an affair with the president.
The judge did leave some wiggle room for Cohen, noting Avenatti is still bound by California bar rules, but that Cohen must still show "Avenatti's statements are substantially likely to impact his right to a fair trial…"
Avenatti responded to the judge's ruling by prodding Trump's claims of "winning" all the time.
"Here is a copy of the Order Judge Otero just issued in our case against Mr. Trump and Mr. Cohen. It denies their attempt to silence me and prevent me from commenting as to the truth. So much winning from these two! #Basta" Avenatti said.
Cohen's attorneys attempted to gag Avenatti by citing his more than 170 television appearances and 439 tweets. Among those messages, Avenatti has claimed that Cohen would be subject to charges soon and that he "has a history of thuggish behavior."
Cohen's attorneys also cited the words of Judge Kimba Wood, who is presiding over federal prosecutors' case against Cohen in New York. In May, Wood denied Avenatti from speaking his "opinion as to Mr. Cohen's guilt" and for conducting a "publicity tour."
"And I say 'publicity tour' not in a derogatory sense," Wood said. "You are entitled to publicity so long as—that is, I can't stop you, unless you are participating in this matter before me."
Avenatti later rescinded his motion to appear before Wood in the New York case.
Cohen has not been charged in New York, but he's taken to attacking Trump. Formerly a major loyalist to the president, Cohen has since released audio of him and Trump speaking about the payment to a former Playboy model and reportedly wants to tell special counsel Robert Mueller that the president knew about the infamous Trump Tower meeting with a Russian lawyer beforehand.