Michael Avenatti Convicted of Cheating Stormy Daniels Out of $300K
Michael Avenatti was convicted Friday of wire fraud and aggravated identity theft for cheating adult film star Stormy Daniels out of $300,000 she was meant to receive for writing a book on an alleged tryst with former President Donald Trump.
The jury spent approximately 15 1/2 hours in deliberations before finding Avenatti, who represented himself during the trial, guilty, Fox Business reported. The verdict concluded a trial that lasted a little less than two weeks and added to Avenatti's mounting legal woes.
"I'm very disappointed in the jury's verdict. I look forward to a full adjudication of all of the issues on appeal," Avenatti told CNN.
Daniels retained Avenatti in 2018 to represent her in lawsuits against Trump. He was hired to speak publicly about her alleged tryst with Trump, which he did often and bombastically before their relationship dissolved and they ended up facing each other in a Manhattan courthouse.
Avenatti told jurors during closing arguments Wednesday that he and his firm spent millions of dollars "to the benefit of Ms. Daniels," according to Fox Business. He said he had a "good-faith belief" that he was entitled to a "reasonable percentage" of proceeds from Daniels' book, as he was "instrumental" in securing and completing the deal.
"I was her advocate, I was her champion. I put everything on the line. I wanted to help her," Avenatti said, Fox Business reported. "According to the government, Michael Avenatti could never have believed that he had the right to be paid. That is ludicrous, and it is not supported by the evidence."
Prosecutors painted Avenatti as a common thief and serial liar, according to the AP.
Clark Brewster, an attorney for Daniels, told Fox News his client was "relieved this nightmare is over."
The jury began deliberating Wednesday afternoon, mentioned their struggle to reach a verdict Thursday, Reuters reported, before finding Avenatti guilty Friday.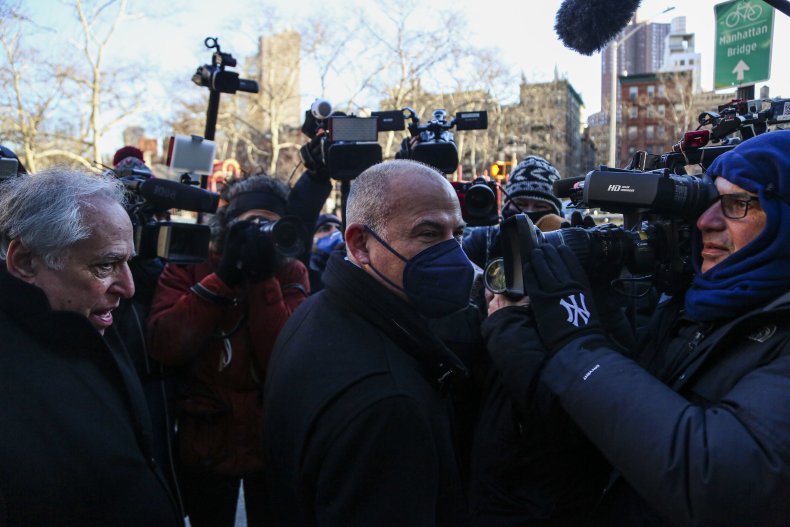 U.S. District Judge Jesse Furman read a note from the jury before the verdict that said one juror was refusing to look at the evidence and was "acting on a feeling" while they were deliberating, Reuters reported.
After Furman read the note from the jury, Avenatti requested an immediate mistrial, but the judge rejected it, saying the jury pledged to base its decision on evidence, which one juror was clearly not doing, according to Reuters.
"Please help us move forward," the note from the jury to Furman reads, according to court documents.
In response, court documents show a note to the jury, reading: "Under your oath as jurors, you are not to be swayed by sympathy or emotion." It reminded the jury that the decision must be unanimous.
The jury was able to make a unanimous decision.
Avenatti was ordered to surrender to federal court officials in California by 5 p.m. on Monday, according to Fox Business.
Sentencing is scheduled for May 24, the AP reported. Daniels is expected to speak then.
Avenatti also has a waiting prison sentence of 2 1/2 years from a 2020 conviction in an extortion case that he delayed serving to participate in the Daniels trial, as well as a retrial of a separate fraud case in a California federal court, the AP reported.
Avenatti's sentence from his extortion conviction involves attempting to extract up to $25 million for the athletic wear company Nike, the AP reported. The retrial is in Los Angeles for fraud charges that he stole millions of dollars in settlement money from clients, according to the AP.