Michael Avenatti Denies 'White Male' Comments, Says It's 'Important to Call Out Other White Males'
After reportedly telling TIME magazine that the Democratic Party's 2020 presidential candidate "better be a while male," Michael Avenatti issued a series of defenses for his comments via Twitter. The prominent lawyer denied making any such remarks, calling them "bullsh**t."
In an interview with TIME published on Thursday, Avenatti discussed the next Democratic presidential candidate. Avenatti himself has toyed with the idea of running, and has not ruled out the possibility.
"I think it better be a white male," Avenatti told TIME. "When you have a white male making the arguments, they carry more weight. Should they carry more weight? Absolutely not. But do they? Yes."
Avenatti denied the statements, telling CNN he was "misquoted" and that "it was taken out of context."
"I never said that, that's complete bulls**t," Avenatti told the Daily Caller. "That's my comment, complete, complete bullsh**t."
Avenatti then took to Twitter on Thursday to further discuss the issue.
"Let me be clear: I have consistently called on white males like me to step, take responsibility, and be a part of stoping [sic] the sexism and bigotry that other white males engage in," he wrote. "It is especially important for them to call out other white males. I make this pt in my speeches."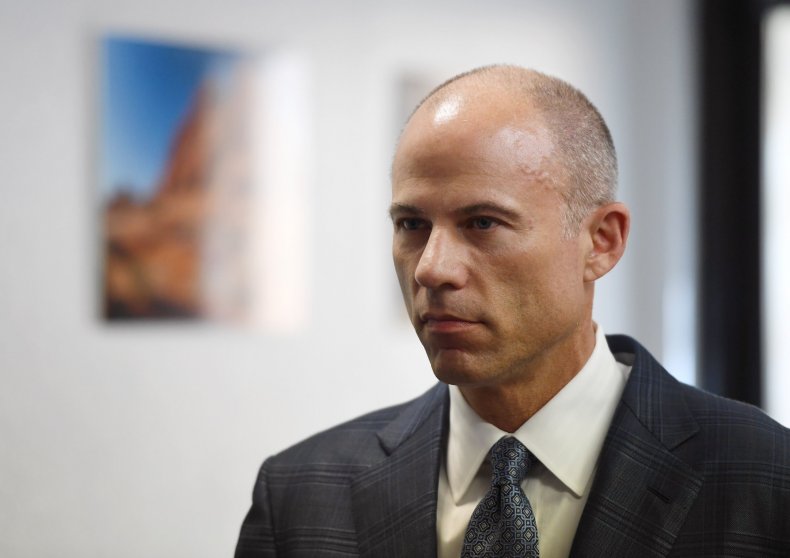 Avenatti has become a ubiquitous figure since Trump became president, first representing adult film star Stormy Daniels and, more recently, Julie Swetnick, who accused Brett Kavanaugh of sexual misconduct. During a rally in August, Avenatti told the Des Moines Register he was"exploring a run for the presidency of the United States."
"I wanted to come to Iowa and listen to people and learn about some issues that are facing the citizens of Iowa and do my homework," he said.